Leung Kar Yan: A Movie Legend
Leung Kar Yan was born 20 January 1949, also known as Bryan Leung but to his fans "Beardy", is a Hong Kong actor and director and despite being one of the most well-known faces in Hong Kong action cinema, he had no kind of martial arts training, relying on his talents to imitate the moves shown to him by the action directors.
His first break was in 1969 when he headed to the famous Shaw Brothers studio where he appeared in several renowned period kung fu films, such as Avenging Eagle, Shaolin Martial Arts and Bloody Avengers but didn't really get a break as a leading character. In 1978 Legendary actor/director Sammo Hung got in touch with him and cast him as a villian in his then upcoming movie Enter The Fat Dragon,(A movie where sammo takes on the part of his fallen hero Bruce Lee). Many actors were given their break this way including Yuen Biao, Lam Ching Ying, Yuen Wah and also Leung Kar Yan by the legend Sammo Hung.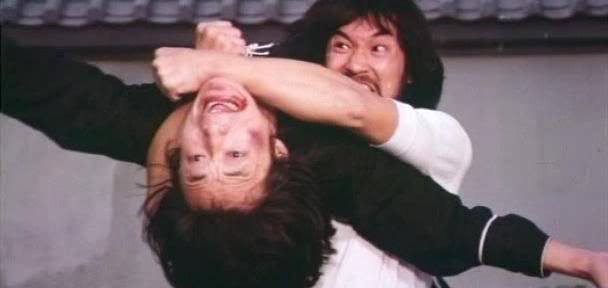 Also in 1978 Sammo again decided to put Leung in a bigger movie role playing the famous hero Mr. Tsang in Warriors Two which he did a fantastic job and was also spoke about by Mark Pollard of Kung Fu Cinema, who goes on to write:
"Leung Kar-yan is brilliant in his role as the teacher. He adds just the right amount of austerity and presence without overdoing it. Its also obvious why he was chosen for this role over an older actor. To the layman, he really looks like a Wing Chun expert and his physical grace is undeniable".
He was then cast in supporting roles in the brilliant 'Knockabout' with Yuen Biao and Kwan Tak Hing, and also 'Odd Couple', A brilliant weapon made film, further established Leung as a good leading man. Playing both heroes and villains with such ease, he then found people knocking at his door for different movie roles. In Dreadnaught he played Wong Fei Hong's student. The film again also involved Yuen Biao, as well as legend Kwan Tak-Hing playing is normal role as Wong Fei Hong.
It was also Leung Kar Yan's first collaboration with director Yuen Woo-ping, and he would go on to star in a fair few of Yuen Woo-ping's films, including Legend of a Fighter in which he portrayed historical figure Fok Yun Gap, and Miracle Fighters.
After a few years passed Leung kar yan wasn't getting many big roles and it wasn't really until Jet Li's Last Hero In China that we seem him back in a big budget movie playing the same role as he did in Dread Naught.
In 2005 he was asked to star in a tv series called Real Kung Fu starring Yuen Biao and Yuen Wah playing a character which would train Yuen Biao further in the series. He has spoken about this saying he very much enjoyed working on this type of project as he felt he was back in shape and ready for action.
In 2009, Leung Kar Yan is to direct once again in a new martial arts action film tentatively titled "Blood Relations". He also starred in True Legend, a movie choreographed by yuen Woo ping and more recently appeared in Game Of Assassins with Chen Kuan Tai and Wu Ma.
Selected Filmography:
1975:Marco Polo
1977:Iron Monkey
1978:Warriors Two
1979:The Thundering Mantis
1979:Knockabout
1982:Legend Of A Fighter
1993:Last Hero In China
I'm a massive fan of his work and think he is very much under-rated as a actor and performer. Legend. Enjoy the video below that i made.
Source:Wikipedia