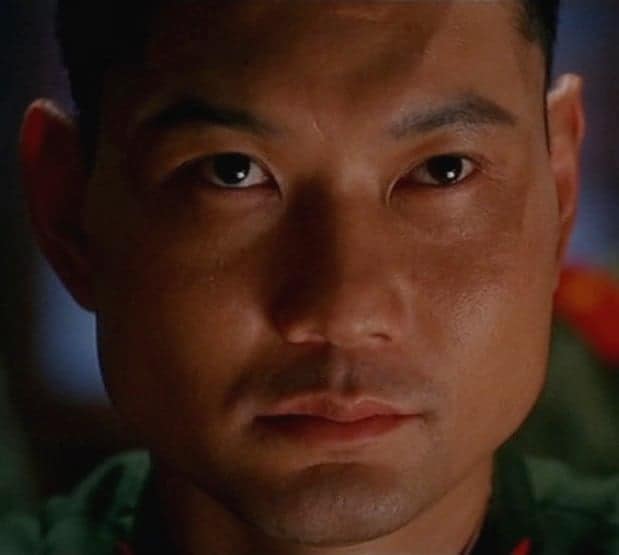 Other names: 周比利
Billy Chow
Billy Chow Bei Lay
Zhou Bi Li
Birth date: 24/9/1958
Nationality: Canada, Hong Kong
Workplace: Hong Kong
Style: Kickboxing
Selected Filmography:
1986:Paper Marriage
1987:Eastern Condors
1988:Dragons Forever
1989:Pedicab Driver
1990:Magic Cop – Mr.Vampire 5
1994:Fist Of Legend
2004:Hero Youngster
Billy Chow is one of them guys, when you look back at some of the best martial art movies made in the 80's and 90's, he more or less pops up in them with a great performance. Mainly known as a movie villain and a great one at that, billy actually started his path to stardom as a kick boxer.
Kickboxing career
Chow was the WKA super welterweight kickboxing champion of the world from 1984 to 1986, his final match came on November 20, 2007, in which he lost via decision to Akarn Sanehha of Thailand.
http://www.youtube.com/watch?v=pcoOhPq6wOw&feature=related
Movie Career
Billy Chow first started off in his movie career in a film called Winner Takes All (1984), which was quickly followed by City Hero (1985). But it wasn't until 1986, when he would finally end up in the hands of legend kung fu star Sammo Hung, casting him as one of the movie villains in Paper Marriage. After showing some of his skills on the big screen, he would then get a role in the war movie Eastern Condors (1987), also starring and directed by Sammo Hung.
Although he was yet to still make a big name for himself, he must have made a big impression, getting a role again along side Sammo Hung in a big movie titled Dragons Forever, which also starred Jackie Chan, Yuen Biao and Yuen Wah. But it was in 1989, when we would get to see him play his most vicious role as the leading villain in The Pedicab Driver, portraying a guy who was hell bent on causing misery to all in that movie. Before the end of the year, he would also pop up in Jackie Chan's Miracles, taking on Chan himself in the final big fight of the movie.
1990 – 2006
In the 1990's, Chow had earnt the right to star along side some of the biggest names in the business, first off taking on lam Ching Ying in the movie Magic Cop (1990), Beauty Investigator (1992) with Moon Lee and Yukari Oshima, then finally saving his greatest performance as the leading villain in the Fist Of Fury remake Fist Of Legend (1994), taking on Jet Li in a unforgettable role.
He would also go on to star in two more movies with Jet Li, which were High Risk (1995) and Dr.Wai (1996). Other movies which i should also mention are Iron Monkey 2 (1995) with Donnie Yen, Tai Chi 2 (1996) with Wu Jing and City Of Darkness (1999). From 200 onwards, Chow started to get roles in movies which didn't really have much of a budget, falling victim to cheaply made films but still had time to star alongside Yuen Biao in the 2004 movie Hero Youngster.
Every time you get to see Billy Chow in a movie, you can tell he gave his all, with each punch and kick, it's like you could almost feel the power through the television screen. Billy currently runs his own gym titled "Billy's Gym" at his hometown Calgary Alberta Canada.
Here are some clips of Billy in action, enjoy.
http://www.youtube.com/watch?v=pC3cBNRvG4U
Source:Wikipedia