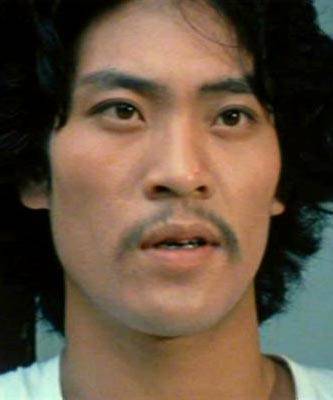 Other names: 钟发
Choy Fat
Chung Faat
Tsui Fat
Zhong Fa
Nationality: Hong Kong
Workplace: Hong Kong
Selected Filmography
1979:Odd Couple
1979:His Name Is Nobody
1980:The Magnificent Butcher
1980:Encounters Of The Spooky Kind
1981:The Prodigal Son
Born 2nd December 1953, Chung studied along with a number of other HK film stuntmen/actors – in Madame Fan Fok Fa's Peking Opera School. He started off his movie career as an extra on the movie "Enter The Dragon", being seen as one of the fighters who takes on Bolo Yeung, when Bolo breaks his neck.
Throughout the early 70's, Chung would appear in minor roles or most of the time as a stuntman, in movies such as Chinese Hercules, The Tournament, Iron Fisted Monk and Broken Oath. Although these were brief appearances and mostly uncredited, it wasn't long until Chung was spotted once again by legend Sammo Hung and brought into his team. In 1980, Chung would star alongside Sammo Hung in movies such as Two Toothless Tigers, star as a ruthless villain in The Magnificent Butcher and then switch roles to play a good guy in the horror movie Encounters Of The Spooky Kind.
In 1981, he would play one of the main villains in the excellent Wing Chun movie The Prodigal Son, a movie which remains one of my all time favorite kung fu films. Throughout the 80's, we would get to see Chung Fat appear in decent roles in movies such as The Dead And The Deadly, The Trail (Action Director), taking on Yuen Biao in Twinkle Lucky Stars and also in Yes Madam, as the heavily mustachioed villain in the final grand finale – and apparently did some doubling for Michelle in that film. After receiving an injury while doing a stunt he had to cut back on his action roles and began doing more straightforward dramatic roles.
In the 90's, Chung appeared in over 20 movies, ranging from Horror, Kung Fu and Modern day action movies such as, Shy Spirit, She Shoots Straight, Last Hero In China, Crime Story and Hunted Hunter. From 2000, he as worked on a few films mainly as a producer (White Storm, Sworn Revenge, Bloody Secret), and also appeared in the 2006 movie Nothing is Impossible.
Maybe Chung Fat didn't really get the credit he deserved, getting bigger roles to show of his acting ability more often, he could play a good guy or villain with ease, showing his range of acting skills and kung fu skills. One thing is for sure, we fellow kung fu fans, know how good he really was and enjoy watching his movies.
Facebook page:http://www.facebook.com/pages/Chung-Fat-%E9%8D%BE%E7%99%BC/352773261409769
http://www.youtube.com/watch?v=MRq3HibRPAE

Here he takes on Sammo Hung in The Magnificent Butcher, around 5 minutes in.
http://www.youtube.com/watch?v=vJ-Q15rMycs
Other names: 涂吉
涂吉龍
狄威
Di Wei
Dik Wai
Ti Wai
Tiu Lung
Nationality: Taiwan
Workplace: Hong Kong, Taiwan
Selected Filmography
1981:The prodigal Son
1983:Project A
1983:The Champions
1986:Shanghai Express
1987:Eastern Condors
1988:Dragon Fight
He was born in the town of Pingdong in southern Taiwan and began studying martial arts in Junior High School, winning numerous competitions. Later, he served in the Taiwanese army, attaining the rank of Captain, and was an instructor in unarmed combat, especially Tae Kwon Do.
His first films were made while he was still in the army (mostly low budget Taiwanese productions). His earliest movie appearance may be a brief fight scene with Ti Lung in the Shaw Brother's Iron Chain Assassin from 1974.
While operating a martial arts studio in Taipei, he was spotted by Chang Cheh, who persuaded him to have a screen test which was shown to Sir Run Run Shaw. He later signed with the Shaw Brothers and moved to Hong Kong in 1977. Here he made several films under the name "Tu Lung". These included The Five Venoms, Kid With a Tattoo and Kid with the Golden Arm.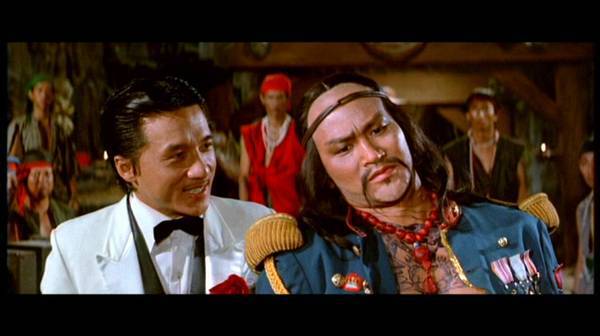 From the Shaw Brothers he moved to Golden Harvest where he joined Sammo Hung's team of actor/stuntmen along with such notables as Yuen Wah and Lam Ching-ying. The characters he played many include "Lo San Pao" (the pirate king in Project A), Bandit number 6 in Millionaire's Express, and one of Frankie Chan's henchmen in The Prodigal Son. Sammo also used him to help train Joyce Godenzi (the future Mrs. Hung) for the movie Eastern Condors. He was also involved in Michelle Yeoh's training when she first began to make martial arts movies. Yuen Biao included him as a co-star in two of his projects – The Champions and Rosa.
He moved on to play a variety of honorable villains and driven cops in films with stars such as Cynthia Khan and Cynthia Rothrock (whose jaw he is reputed to have broken). Other notables he has worked with include Chow Yun-fat, Chow Sing Chi and Simon Yam. Later, he was the action director and co-star on one of Jet Li's earlier films, Dragon Fight.
More recently he has moved back home to Taiwan where he has turned his hand to directing and producing. He is working in Taiwanese television and has starred in a number of movies, including some made-for-television.
Source:brns.com,Wikipedia