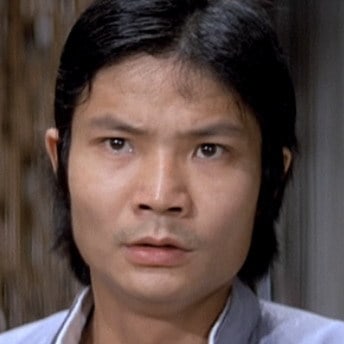 Over the years having watched many kung fu movies, one person as stood out above the rest as my favorite villain, his name is Fung Hak On.
His presence on screen was fantastic, not only a great fighter and villain, but he is also a very good actor and could show lots of emotion with even one single look (Most look's ended with someone getting killed though).
Birth-date : 18/9/1949
At the start of his career, Fung started off more as a stuntman and also having brief appearances in movies such as Vengeance, Heroic Ones, Water Margin plus many others. A few years later, the director he was working with at the time Chang Cheh, also had an assistant working with him, going by the name of John Woo. John Woo was just learning the process back then, but Fung was glad to work with Woo on his first ever directorial movie The Young dragons. This also led to Fung getting his first major job as the action choreographer on this movie and from this moment he would never look back.
Chang Cheh Era
In 1974, director Chang Cheh moved to Taiwan and started his Shaolin cycle, which led to Fung getting better roles in movies such as Heroes Two (74), Shaolin Martial Arts (74), Five Shaolin Masters (75), Disciples Of Shaolin (75). During this period Lau kar leung was choreographing most of the movies fight scenes and when Chang Cheh and Lau Kar Leung separated, Fung went along with Lau Kar Leung, and starred in lau's first directing debut Spiritual Boxer (75). It wasn't long after this that Fung felt it was time to move away from the Shaw Brothers studios and try to make a bigger name for himself, get bigger roles and show the kung fu world just how good he really is, also around this time, director John Woo had already left and was working for the company Golden Harvest.
Golden Harvest Era
When Fung went to work with Golden Harvest, he immediately formed his own stunt team and worked once again with John Woo on the movie Money crazy, which he also did the action for the movie. It wasn't to long until Sammo Hung started to work with him, grabbing him for his movie Iron fisted Monk, here we would see him play the main villain, a role which suited him to the ground, showing off his great Mantis style and putting in a top notch performance.
In 1978, he worked once again with Sammo Hung on the fantastic movie Warriors two, a wing chun movie that as stood the test of time with brilliant choreography and a fantastic cast which also included Leung Kar yan, Casanova Wong, Lee Hoi San and lau Kar Wing. Once again, we would see Fung use the Mantis style to fight off the heroes of the movie and put in another great performance. After this you could tell he was going to be a great edition to Golden Harvest putting in many more great performances at the time.
Shortly after making a name for himself at Golden Harvest, Jackie Chan suddenly emerged, taking movies to a new level with kung fu comedy. Fung would have the chance to work with Jackie on movies such as The Young Master, dragon lord and more modern day action movies such as Police Story and Heart Of The Dragon.
Throughout the 90's, Fung went on to work with director Frankie Chan (The villain from The Prodigal Son) on a number of movies such as Fun And Fury (Action Director), Outlaw Brothers and A Warrior's Tragedy. He also made a few brief appearances in movies such as Twin dragons (Jackie Chan) and The Banquet (Andy Lau).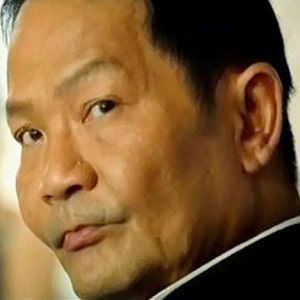 2000 – 2012
His last movie he did before he stopped for a while was in 1996, as the action director for "18 Shaolin Golden Boy", but it would be until 2002 that he would return, also to choreograph another movie called "Shark Busters", which he also starred in.
In 2004, he got a role in the very popular movie "Kung Fu hustle" (Harpist Assassin 2), which was choreographed by legend Yuen Woo Ping. Since then he as starred in over 10 movies, some include Fatal Move, Ip Man 2, 14 Blades and the upcoming Tai Chi 0, as well as choreographing Legendary Amazons in 2011.
The Future
It does seem like the future is bring for Fung Hak On, having starred in some fantastic movies throughout his career and from 2007, starring in some big budget movies, it is clear Fung is now back in high demand. It was great to see him fight in Ip Man 2 against Donnie yen, rolling back the years and putting on a great performance. Fung is one of my favorite villains ever and i hope some of you out there also feel the same. I shall leave you with a fight scene from Warriors Two, where Fung hak On fights against Sammo Hung and Casanova Wong and also a tribute video.
Action Director (46 films)
Director (4 films)
Assistant Action Director (3 films)
Actor (189 films) – Including extra work.
Selected Filmography
Shaolin Martial Arts (1974)
The 36 Crazy Fists (1977)
Iron Fisted Monk (1977)
Warriors Two (1978)
Snake Deadly Act (1980)
Magnificent Butcher (1980)
Zu: Warriors (1983)
Police Story (1985)
Kung Fu Hustle
Ip Man 2 (2010)
Source:HKCinemagic