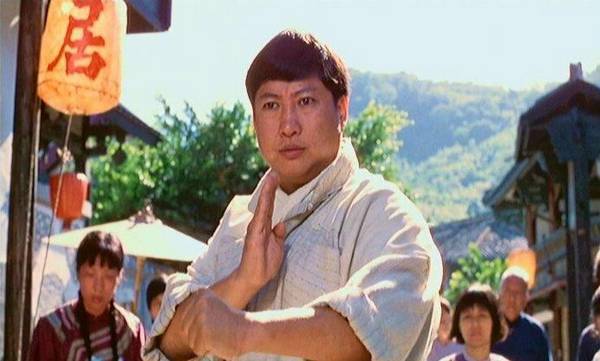 CAST
Sammo Hung, Lam Ching Ying, Meng Hoi, Wu Ma, Huang Ha, Teddy Yip, Gung Tse Yan, Wong Man Gwan, Collin Chou
Director: Ricky Lau Jun Wei
Action Director: Sammo Hung
Encounters Of The Spooky Kind 2 (Spooky Encounters), is a follow up to the groundbreaking Horror/Kung Fu movie which was made in 1980. The movie stars Sammo Hung and was produced by Hung's production company Bo Ho Film Company. This movie is a great watch, the action scenes are very well done, as you would expect from Sammo and with the talents of Lam Ching Ying and Meng Hoi on board, you know your on for a winner. Encounters of the Spooky Kind II grossed 13.582 M HKD at the Hong Kong box office.
PLOT
Tea-house worker and martial-arts student Sammo Hung is to married to his bosses daughter, "Little Chu". The film opens with them both being chased and end up in a abandoned house, which as 2 coffins and not much else. As they plan to sleep there until everyone as gone, 2 vampires break out of them and start to attack them, but this is only a dream, which leads to Sammo being woken up by his teach lam Ching Ying and biting him on his arm lol.
Sammo fights to protect her from the advances of the wealthy "Master Shi". The two men's romantic rivalry against one another escalates into a full-scale supernatural battle after "Shi" enlists the help of a wicked sorcerer, and Sammo encounters a benevolent female ghost. When Lam Ching Ying sees her, he tries to kill the ghost but she is helped out by Sammo and Meng Hoi and convince Lam to help them protect her and her blind mother. As the movie progresses we we lam go toe to toe with the sorcerer, using magic and other things to fight him off.
Along they way the heroes must encounter Kung Fu mummies, the highly skilled Snake men (One played by Collin Chou), cockroach filled zombies and also demons.
OVERALL
A very enjoyable movie, if you liked the first one, then this will be right up your street. The movie is very fast paced with lots going on throughout, Sammo is in fine fighting form, highlight fight scenes are; Sammo vs The Snake men, the moment when the women's soul enters Sammo to take on the wizard, when Sammo takes on the guy possessed by the Monkey and also a lot more. There is even a scene at the start of the movie where Sammo is challenged by the Vampire to smoke an Opium pipe, and the part when he gets attacked by a thousand bugs will have you running for the hills (If your afraid of bugs that is).
It might not be as epic as the first movie, but this still deserves to be watched by Kung Fu fans or Horror fans and also deserves a proper DVD release. Fans of movies like the first one, Mr.Vampire will enjoy this film.
Also on sammohung.co.uk