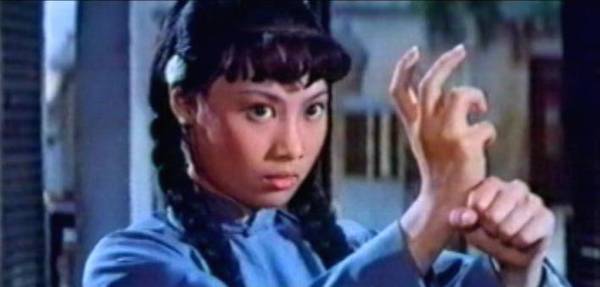 Cast:
Angela Mao
Carter Wong
Wong In Sik
Sammo hung
Director: Huang Feng
Action Director: Sammo Hung, Chan Chuen
The Tournament (1974) stars female Kung Fu legend Angela mao, once again in fine fighting form in a movie about a fighting Association based on the style of Muay Thai and other martial arts.
Plot
Lau is a respected martial art teacher in Hong Kong with a lot of followers. Knowing Chang, one of his students is forced to take part in a boxing tournament in Bangkok, he sends his son Hong there, too. Hong and Chang are soundly defeated in the tournament. However, the tournament is regarded as the championship between Hong Kong and Thailand. Thus martial art leaders in Hong Kong are angry at them and blame Lau. While His daughter, Siu Fung's fiance takes back his engagement ring and the students leave him, Lau commits suicide. In order to clear up their father's reputation, Siu Fung and Hong decide to go to Bangkok to learn Thai boxing, hoping that they can win the Thai boxer. They devote themselves into learning it, trying to mix the two schools of martial arts well together. A friendly match is arranged between Hong and a famous Thai boxer Nai Sarath. When they get a draw, the host asks for a rematch. Siu Fung picks up the challenge and fights against the best Thai boxer. Finally, she beats him.
Overall
There are quiet a lot of Kung Fu stars in this movie way before they became famous, not including the main stars of the movie, throughout you will notice people such as: Peter Chan, Yuen Biao, Yuen Wah, Chung Fat, Eric Tsang, Corey Yuen plus lots more.
In the first ten minutes of the movie, we get to see our first Muay Thai fight in the ring, with a few decent kicks landing with power. This isn't just a Martial Arts movie, it also as scenes focusing on Drama in-between the fights, Angela Mao is always in great form and this movie is no different. She always seems to take out about 10 guys in one scene, something like you would see in Bruce Lees "Fist Of Fury" and also other movies of her own.
Carter Wong always looks mean in every movie i have seen of him, the facial expressions he could pull during a fight scene, his stare would kill people alone, never mind his Martial Art skills. There is a good fight scene between Carter, Wang In Sik and Angela Mao, with fast paced action, hard hitting blows and some great kicking skills. Sammo also gets to test Angela Mao's fighting skills when they face each other right after the Mao vs Wang In Sik fight, but even his skill cannot match the height of Mao's and is easily defeated after a few minutes.
The fight scenes for this time are very well choreographed, fast paced and each move delivered with power, which is credit to the cast and the action directors. The angles also for some of the fights are very well done, with some over head shots giving the room to capture all the right movements. A good movie which deserves to be re-edited and released.
http://www.youtube.com/watch?v=Aq-CIAePi3A
Source:Hkcinemagic