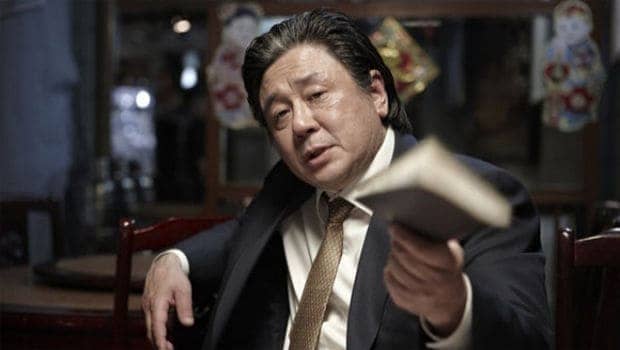 The announcement of the Asian Movie Awards has just been released with some big films and actors going against against each other to win the big awards. Some of these include Drug War (Louis Koo), Outrage Beyond, actors such as Choi Min-sik and Tony Leung Ka-fai, to Directors such as Takeshi Kitano and Lou Ye.
I do have a few favorites in this list and i feel best movie could go to Drug War and best actor should fall to Choi Min-sik (just brilliant in every movie).
Here is the list of nominations below, feel free to write your favorites in the comment box at the bottom of the page.
Best Film
"Drug War" (Mainland China)
"Gangs of Wasseypur, Part 1 & 2" (India)
"Mystery" (Mainland China)
"Outrage Beyond" (Japan)
"Pieta" (South Korea)
Best Director
Anurag Kashyap, "Gangs of Wasseypur, Part 1 & 2" (India)
Abbas Kiarostami, "Like Someone in Love" (Japan/France/Iran)
Kim Ki-duk, "Pieta" (South Korea)
Takeshi Kitano, "Outrage Beyond" (Japan)
Lou Ye, "Mystery" (Mainland China)
Best Actor
Joseph Chang, "GF*BF" (Taiwan)
Choi Min-sik, "Nameless Gangster: Rules of the Time" (South Korea)
Eddie Garcia, "Bwakaw" (Philippines)
Tony Leung Ka-fai, "Cold War" (Hong Kong)
Liu Ye, "The Last Supper" (Mainland China)
Best Actress
Nora Aunor, "Thy Womb" (Philippines)
Cho Min-soo, "Pieta" (South Korea)
Golshifteh Farahani, "The Patience Stone" (Afghanistan)
Gwei Lun-mei, "GF*BF" (Taiwan)
Hao Lei, "Mystery" (Mainland China)
Best Newcomer
Chien Man-shu, "When a Wolf Falls in Love With a Sheep" (Taiwan)
Masahiro Higashide, "The Kirishima Thing" (Japan)
Huang Yu-siang, "Touch of the Light" (Taiwan)
Kim Sung-kyun, "Nameless Gangster: Rules of the Time" (South Korea)
Qi Xi, "Mystery" (Mainland China)
Best Supporting Actor
Ha Jung-woo, "Nameless Gangster: Rules of the Time" (South Korea)
Ryo Kase, "Like Someone in Love" (Japan/France/Iran)
Nawazuddin Siddiqui, "The Answer Lies Within" (India)
Chapman To, "Diva" (Hong Kong)
Rhydian Vaughan, "GF*BF" (Taiwan)
Best Supporting Actress
Jun Ji-hyun, "The Thieves" (South Korea)
Kim Hye-soo, "The Thieves" (South Korea)
Li Lieh, "Together" (Taiwan)
Qin Lan, "The Last Supper" (Mainland China)
Makiko Watanabe, "Capturing Dad" (Japan)
Best Screenwriter
Anand Gandhi, "Ship of Theseus" (India)
Kohei Kiyasu, Daihachi Yoshida, "The Kirishima Thing" (Japan)
Mei Feng, Yu Fan, Lou Ye, "Mystery" (Mainland China)
Wai Ka-fai, Yau Nai-hoi, Ryker Chan, Yu Xi, "Drug War" (Mainland China)
Yun Jong-bin, "Nameless Gangster: Rules of the Time" (South Korea)
Best Cinematographer
Touraj Aslani, "Rhino Season" (Iraqi Kurdistan/Turkey)
Choi Young-hwan, "The Thieves" (South Korea)
Rajeev Ravi, "Gangs of Wasseypur, Part 1 & 2" (India)
Katsumi Yanagijima, "Like Someone in Love" (Japan/France/Iran)
Zhang Li, Ma Cheng, "The Last Supper" (Mainland China)
Best Production Designer
Cho Hwa-sung, "Nameless Gangster: Rules of the Time" (South Korea)
Bahman Ghobadi, Ali Daryai, "Rhino Season" (Iraqi Kurdistan/Turkey)
Wasiq Khan, "Gangs of Wasseypur, Part 1 & 2" (India)
Man Lim-chung, "The Silent War" (Mainland China/Hong Kong)
Yee Chung-man, Eric Lam Chi-kiu, "The Last Tycoon" (Mainland China/Hong Kong)
Best Composer
Pritam Chakraborty, "Barfi!" (India)
Jo Yeong-wook, "Nameless Gangster: Rules of the Time" (South Korea)
Peyman Yazdanian, Johann Johannsson, "Mystery" (Mainland China)
Keiichi Suzuki, "Outrage Beyond" (Japan)
Koji Ueno, "The Floating Castle" (Japan)
Best Editor
Takeshi Kitano, Yoshinori Ohta, "Outrage Beyond" (Japan)
Mototaka Kusakabe, "The Kirishima Thing" (Japan)
Valerie Loiseleux, "Rhino Season" (Iraqi Kurdistan/Turkey)
David Richardson, Allen Leung, "Drug War" (Mainland China)
Shin Min-kyung, "The Thieves" (South Korea)
Best Visual Effects
Chas Chau, Lewis Chan, Benson Poon, Johnny Lin, "When a Wolf Falls in Love With a Sheep" (Taiwan)
Kwak Tae-yong, Hwang Hyokyun, Lim Jung-hoon, "Doomsday Book" (South Korea)
Farbod Khoshtinat, "Rhino Season" (Iraqi Kurdistan/Turkey)
Lee In-ho, Je Young-ho, "Soar Into the Sun" (South Korea)
Katsuro Onoue, Tetsuo Oya, Atsuki Sato, Minami Tsujino, "The Floating Castle" (Japan)
Best Costume Designer
Chen Xue-bing, Zhong Jia-ni, "The Last Supper" (Mainland China)
Jessie Dai Mei-ling, Chan Chi-man, "The Last Tycoon" (Mainland China/Hong Kong)
Kwak Jung-ae, "A Werewolf Boy" (South Korea)
Man Lim-chung, "The Silent War" (Mainland China/Hong Kong)
Mitsuru Otsuka, Kazuta Matsunaga, Akihiko Inamura, "The Floating Castle" (Japan)