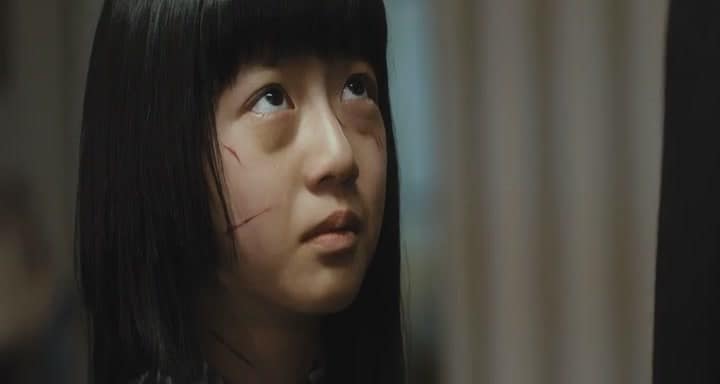 Also Known as:The Crucible
Cast:
Gong Yoo
Jung Yoo-mi
Kim Hyun-soo
Jung In-seo
Directed by:Hwang Dong-hyuk
Released:22 September 2011
Plot:
Kang In-ho (Gong Yoo) is the newly appointed art teacher at Benevolence Academy, a school for hearing-impaired children in the fictional city of Mujin, North Jeolla Province. He has a dark past – his wife was a high school student who committed suicide and his daughter is under the care of his mother. He is excited to teach his new students, yet the children are aloof and distant, trying to avoid running into him as much as possible. In-ho does not give up, however, trying to show the kids that he cares. When the children finally open up, In-ho faces the shocking and ugly truth about the school and what the students have been enduring in secret: the children are being physically and sexually abused by their teachers. When he decides to fight for the children's rights and expose the crimes being committed at the school, In-ho teams up with human rights activist Seo Yoo-jin (Jung Yoo-mi). But he and Yoo-jin soon realize the school's principal and teachers, and even the police, prosecutors and churches in the community are actually trying to cover up the truth. In addition to using "privileges of former post" (Jeon-gwan ye-u) the accused do not hesitate to lie and bribe their way to get very light sentences.
Reception:
BASED ON TRUE EVENTS
In Korea the film ranked #1 for three consecutive weeks and grossed 7.8 billion in its first week of release and grossed a total of 35 billion after ten weeks of screening.
After the film's release, the bestselling book of the same name by author Gong Ji-young, which first recounted the crimes and provided the bulk of the film's content, topped national bestseller lists for the first time in two years. Ruling conservative political party Grand National Party (GNP) then called for an investigation into Gong Ji-young for engaging in "political activities", a move that was met with public derision.
It received the Audience Award at the 2012 Udine Far East Film Festival in Italy.
Conversations about the film and its impact reemerged when the Samsung Economic Research Institute (SERI) released its annual survey of the year's top ten consumer favorites on December 7, 2011. Based on a poll of market analysts and nearly 8,000 consumers, SERI's "Korea's Top Ten Hits of 2011" ranked The Crucible among the year's top events.
Source:Wikipedia