Selected filmography
1976:Challenge Of The Masters
1979:Mad Monkey Kung Fu
1981:Martial Club
1982:Legendary Weapons Of China
1983:Eight Diagram Pole Fighter
1994:Drunken Master 2
Lau Kar leung was born on 1/8/1936, a legend within Kung Fu cinema, he made his mark early on in movies by working as an extra and choreographer on black and white Wong Fei-hung movies, which starred Kwan Tak Hing. He was born into a Kung Fu household, with his father being a student of Lam Sai-wing, a student of the legendary Wong Fei Hung. He was around 7 years of age when he first started studying Kung Fu, he then became a stuntman as a teenager and from there became a choreographer, working on many movies.
In 1953, he became an action director for the first time, working on the movie "Crossing Yuanyang River By Night", which starred Walter Tso Tat Wah and Sek Kin. Throughout the 50's, he starred in many black and white Wong Fei Hung films, but it wasn't until 1963 when he teamed up with fellow choreographer Tong Gaai on the movie "South Dragon, North Phoenix" that he formed a new partnership which would last over 10 years.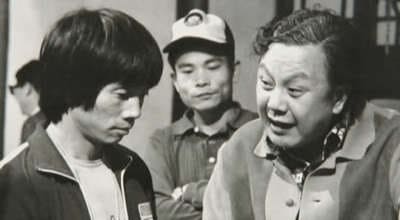 In the 60's, lau would start working with legendary Shaw Brothers director Chang Cheh, coming on board for the Jimmy Wang Yu classic "One-Armed Swordsman". Golden Swallow, Return Of The One-Armed Swordsman, Twelve Deadly Coins and The Flying Dagger were just some of the movies he worked on leading to the end of the 1960's.
In the early to mid 70's, we would see Lau show the world what he was really made off, learning from director Chang Cheh and also from other experiences, Lau would choreographer some brilliant movies which included The Boxer From Shantung, Shaolin Martial Arts, Men From The Monastery, Heroes Two and Spiritual Boxer (Which he also directed). After this period, Lau kar Leung started to direct and star a lot more in his movies as well as do the action choreography. He brought us some of the best actors also in Kung Fu cinema, which include Fu Sheng, Hsiao Ho, Kara Hui, Gordon Liu plus many, many more.
From 1975 until the end of the 70's, Lau would once again show the world what he was made off. If you thought some of them movies i mentioned were great, then this next list of movies that followed will blow you away. These movies are, Challenge Of The Masters, Boxer Rebellion, Executioners From Shaolin, Shaolin Mantis, Heroes Of The East, 36th Chamber Of Shaolin, Mad Monkey Kung Fu, Fists And Guts and also Dirty Ho. Some of the movies i mentioned there, have to be right up there with the best kung fu movies around which shows just how good lau Kar Leung really is in the kung fu world.
After working on so many classics throughout the 70's, can the 1980's be just as good? Hell yeah it can as there was no stopping him. From 1980 – 1983 he brought us movies such as Clan Of The White Lotus, My Young Auntie, Martial Club, Legendary Weapons Of China, Cat Vs Rat, Shaolin Vs Wu Tang and Lady Is The Boss. In 1983, fellow Shaw Brothers actor Fu Sheung sadly died in a car accident, with this being a huge loss to the movie world as he had so much talent, Lau was deeply saddened by this news and paid tribute to him with the movie The Eight Diagram Pole Fighter, which should have starred Fu Sheung. This would also be his final movie for Shaw Brothers.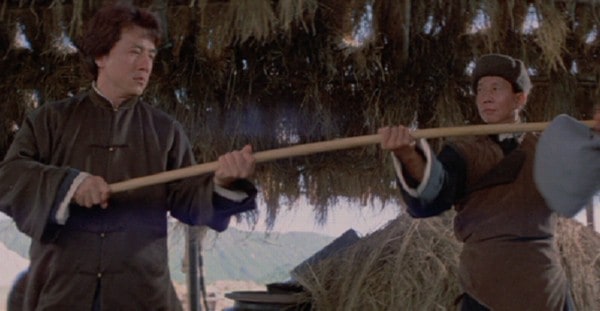 After moving from Shaw Brothers studio, Lau worked as an action director on the movie Shaolin Temple, the movie which made Jet Li a huge overnight star. He only appeared in a few more movies in the 80's, one of them being the Sammo Hung classic The Pedicab Driver, which he also got to fight Sammo and what a fight it was with both going toe to toe, trying to out do each other. In the 90's, lau probably worked on around 10 movies at the most. Some of these included Tiger On The Beat 2, New Killers In Town, Operation Scorpio and The Barefooted Kid. He worked on the 1994 classic Drunken Master 2 with Jackie Chan, as well as starring in the movie, he also helped choreograph the fight scenes, but he clashed with Jackie over the style that should be used in the movie and he left before choreographing the final fight, which Jackie then took full control over and took 3 months to shoot.
Lau actually worked as an action director on the movie Teenage Mutant Ninja Turtles III, which i didn't know about until a few years back. He also made Drunken Master 3, wanting to show everyone his style of Drunken fist on screen, but to me, it wasn't a good film and failed. 2000 onwards he hasn't done much at all, his last great performance came in the movie Drunken Monkey, which also starred Wu Jing. Although the movie wasn't a classic, it certainly had some great fight scenes, one against Kung Fu legend Gordon Liu. 2005 was his last appearance in a movie which was Seven Swords with Donnie yen. Now at the tender age of 76, i wonder if we will get to see him back on the screen again? I really hope we do, even if it's a cameo in a movie or at least choreographs the action for one last time, it'll be worth the wait. Lau Kar leung is a genius in the Kung Fu world and one of the very best action directors of all time along with Sammo Hung, Yuen Woo ping and Jackie Chan.