This will be a new feature that i will run each month, giving you a run down of the latest movies i have watched and the rating also. The movies that are on my list this month are a few Shaw Brothers and Golden Havest, as i have been making my way through the collection. I hope you enjoy my run down and remember, this is just my ratings, my guess everyone will have a different opinion. If so, please feel free to comment at the bottom of the page.
rosa (1986) 6.5/10
Cast:Yuen Biao, Kara Hu. Karl Maka, Lowell Lo, Chung Fat, Dick Wei
Rosa is an 80's buddy cop movie, which pairs together Yuen Biao and Lowell Lo, who meet on the force but don't like each other much. They have to protect a local women from being terrorized by a group of thugs. Throughout the movie there are some funny scenes, but right around the corner is Yuen's spinning kicks to the face.
Great end fight scene between a large group of thugs against Biao and his friends, Ti Lung and Dick Wei are involved also. There is a funny fight scene between Biao and Dick Wei, when they both end up stuck in a large freezer and try to tear parts of the others clothes off to stay warm. I always enjoy watching Rosa, funny movie with some good fights thrown in.
[divider]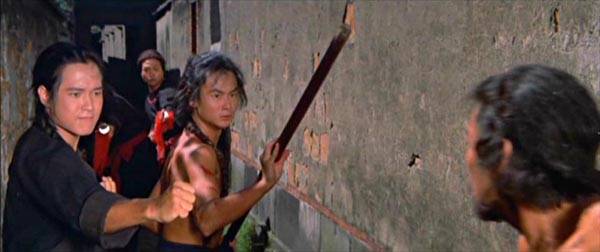 Five Shaolin Masters (1974) – 6.5
Cast:Fu Sheng, Ti Lung, David Chiang, Leung Kar Yan
The movie starts off at quiet a dull pace, bringing in the characters before a real fight happens. The best fight in the movie had to be the final battle between all five of the heroes against all 5 of the villains, each having there own styles.
The final fight is very fast with high tempo moves from all involved. I feel they could have used Gordon Liu slightly more, but overall its a decent movie which is saved by the quality of the final fight. Top cast, worth checkingout.
[divider]
Heroes Two (1974) – 7/10
Cast:Fu Sheng, Chen Kwan Tai, Bruce Tong, Fung Hak On
Heroes Two is a fast paced movie, filled with tons of fights throughout. WE get to see the two heroes Fu Sheng and Chen Kwan Tai battling each foe that comes there way. Director Chang Cheh took a different route this time just focusing more on the fights, rather than about Brotherhood and chivalry. So, if you want a movie with a fight every five minutes, then this is the movie for you.
[divider]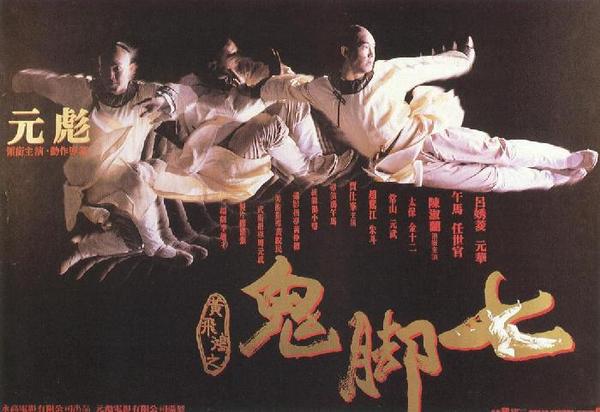 Kickboxer (1993) – 7/10
Cast:Yuen Biao, Yuen Wah, Yen Shi Kwan, Wu Ma
Not long after making Once Upon A Time In China, Yuen Biao wasn't happy with how his character turned out and also the lack of time on screen fighting. So instead, Biao made Kickboxer, also starring Yuen Wah as the main villain and what we get are some cracking fight scenes throughout the movie with Biao displaying his trade mark high cards and acrobatics.
The movie didn't have that much budget, but when the fights are are good as in this movie, the budget goes out the window. There are quiet a few fights in the movie, some of the best being Yuen Biao vs Yuen Wah and gang, Biao vs Ninjas, the fight on the bats restaurant and so on. A good, enjoyable movie which will have you rewinding the fight scenes to witness the skill of Yuen Biao and Yuen Wah.
[divider]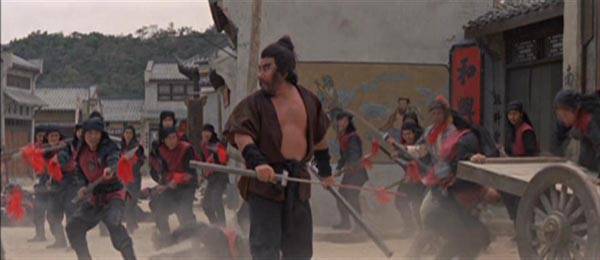 All Men Are Brothers (1975) – 7/10
Cast:Ti Lung, David Chiang, Chen Kuan Tai
A Great cast headlines here in a movie where the heroes want to get into an evil leaders castle and kill him for his crimes. This also delivers on the action front with plenty of fight scenes and bloodshed.
A follow on to the movie "Water Margin", this is a typical Chang Chen movie, plenty of swords, blood and guts on show with some good acting performances. You also get an appearance from Bolo Yeung, playing one of the villains in the movie, as he started back in the day at Shaw Brothers studios. Fan Mei-Sheng is a good watch, throwing himself into every fight, another good movie from Shaws.
[divider]
The Savage Five (1974) -7.5
Cast:David Chiang, Ti Lung, Chen Kwan Tai, Kong Do
Bandits enter a local village one day and decide to terrorize everyone, killing, raping and stealing. The are waiting for someone to return to the village, to open the secure box with holds a lot of gold.
The pace of the movie is great with some very interesting characters and some of the ideas used worked very well on screen. I felt sorry for the leading lady, who ends up being rapped by the thugs and the shot of her just walking from there pit to her door without saying a word was powerful. I really enjoyed this movie, great cast, brutal story line and good fights.
[divider]
vengeance (1970) – 8/10
Cast:Ti Lung, David Chiang, Wong Ping, Ku Feng
Vengeance is everything it says in the title and David Chiang goes all out to make the bad guys pay for killing his brother. I really enjoyed the directing and the music gave certain scenes a great feel.
Ti Lung stars early on in the film, which then leads to David Chiang coming in a little later on. When he comes into the movie, straight away he is taking revenge, killing everyone in the gang. The final fight of the movie is bloody, with David trapped trying to take on 50 men. It does lead to a bloody end, great movie.
[divider]

Legend Of A Fighter (1982)- 9/10
Cast:Leung Kar Yan, Yasuaki Kurata, Yuen Yat Chor
This has to be one of leung Kar yans best roles which features some high class kung fu fight scenes and some brilliant performances from all involved.
This is the Chinese vs Japanese, with Yasuaki Kurata playing a great part helping leung Kar Yan in the past, but now as to fight his former student to the death. The fights are superb, some great directing by Yuen Woo Ping, picking up some great angels with the camera during some of the scenes. This movie is highly recommended and rightly so, classic.