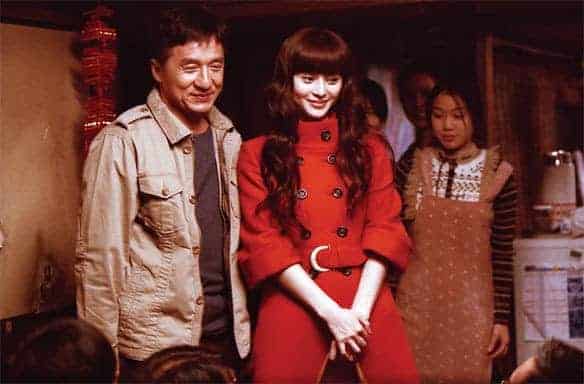 Kung Fu legend Jackie Chan is set to star in a new English language movie called Skip Trace, which will feature Fan Bingbing who he starred with in the hard hitting movie Shinjuku incident.
Fan Bingbing is in popular demand at the moment making her way to Hollywood with movies such as Iron Man 3 (Mainland chinese version) and also the upcoming X-Men movie. Skip Trace is an action comedy about a Hong Kong detective who will join forces with a gambler to take down a notorious criminal. The director is yet to be named but in the past Bret Ratner was spoke about and this movie was also going to star Chris Tucker if Rush Hour 4 didn't happen.
"Skip trace" will be produced as a Sion-Foreign co-production by Exclusive Media and Talent International, which will also co-finance the film. Based on Chan's original idea, "Skip trace" is written by Jay Longino and "The Sitter" team of Brian Gatewood and Alessandro Tanaka.
"After a career spanning 40 years, Jackie Chan is at the top of his game and we are delighted to be partnering with him and our friends at Cyrte on 'Skiptrace' – it's a fun, action filled script and has the hallmark of a blockbuster hit," said Exclusive's co-chairman Nigel Sinclair and Guy East.
We will be sure to post more news about the movie once it emerges and be sure to look out for Police Story 2013, which is set for release this year.
Source:movies-yahoo.com