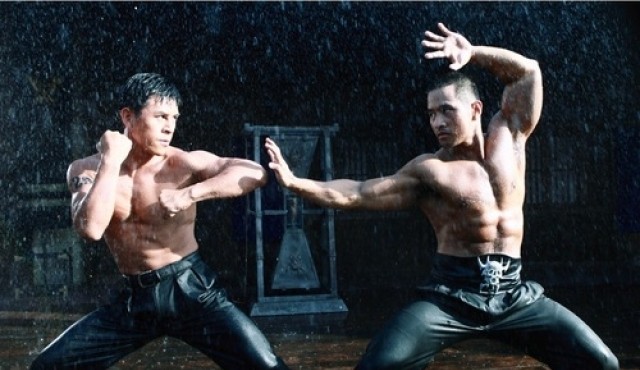 Director: Law Wing Cheong
Genre : Action , Drama , Fantasy
If you are looking for a movie to deliver some high impact fight scenes then look no further than Wrath Of Vajra. Starring Xing Yu (Shaolin, Flash Point) here we get to see him in a full leading role which is very much deserved. Also on board is the legend himself Yasuaki Kurata (Legend Of A Fighter, Heroes Of The East), i think we are in for a great treat with this movie as one line goes "If you don't listen, you'll be destroyed" – Hell yeah.
Plot:
In the 1930s , a Japanese cult called The Temple of Hades was ordered to cooperate with the Japanese military to destroy China. They buy so many young children from poor family , who will be trained as a lethal killing machine and serve the Empire of Japan. One of them is Vajra , who was forced by his captors to fight for the food , and accidentally causing the death of his brother. Several years later , Vajra grown up and become one of the biggest killer in the Hades sect. Vajra escapes to China and joins Shaolin , where he receives spiritual enlightenment and determined to support China against Japan.
Cast:
Xing Yu / Shi Yanneng (释延能)
Zhang Yamei (张雅玫)
Yoo Seung-Jun (刘承俊)
Popin Hyeonjoon (南贤俊)
Jiang Baocheng (姜宝成)
Yasuaki Kurata (仓田保昭)
Hiroyuki Ikeuchi
Here you go, enjoy the trailer.
http://www.youtube.com/watch?v=1cZjz0p11P8
Source:http://bentara.asia