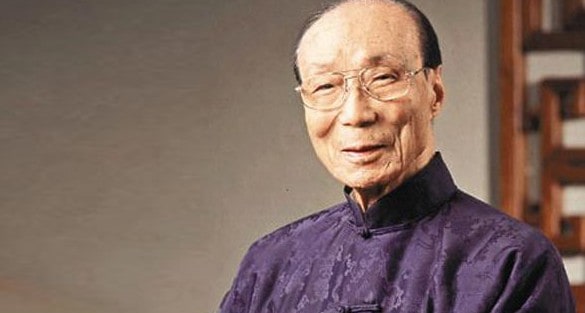 We recently found out that Shaw Brothers founder and legend Run Run Shaw has sadly passed away at his home aged 106. It is a very big loss to the whole of Asian cinema, one incredible man who created a company so that he could make it into one of the biggest in movie history.
It is said, he was surrounded by his family at his home when he passed away and i hope in spirit, he meets back up with other fallen legends such as Lau Kar Leung and Fu Sheng.
While still a teenager, Run Run Shaw joined his elder brothers in Shanghai in their pioneering efforts to build an overseas distribution market for Chinese films. By 1939, they owned 139 cinemas across the region.
The post-war years proved even more successful for the Shaws and in 1959 Run Run moved to Hong Kong where he set up what was to become the biggest privately-owned film studio in the world. In his heyday, Sir Run Run was producing over 40 films a year.
He was also instrumental in founding TVB, which became the world's leading producer of Chinese language programmes.
In a statement TVB's Chief Executive C Y Leung expressed his condolences to Sir Run Run's family. Mr Leung said he had contributed greatly to the development of the Hong Kong film and entertainment industry and was a very well respected man.
"It is with deep sadness that Television Broadcasts Limited announces the passing of Sir Run Run Shaw, its chairman emeritus, this morning," the company said.
"Although we knew this day will come, no words can adequately express our sorrow and lessen our sense of a profound loss. He will be sadly missed by all of us in TVB."
In 1974, he was appointed a Commander of the Order of the British Empire (CBE). He received a knighthood in 1977 from Queen Elizabeth II and the Grand Bauhinia Medal (GBM) from the Hong Kong Special Administrative Region government in 1998.
In 2013, Sir Run Run Shaw received the BAFTA Special Award for his outstanding contribution to cinema.
I would like to thank Run Run Shaw for bringing us some of the very best movies in my lifetime and i hope you all take a moment to realize how big an impact he made on the world.
Source:http://rthk.hk