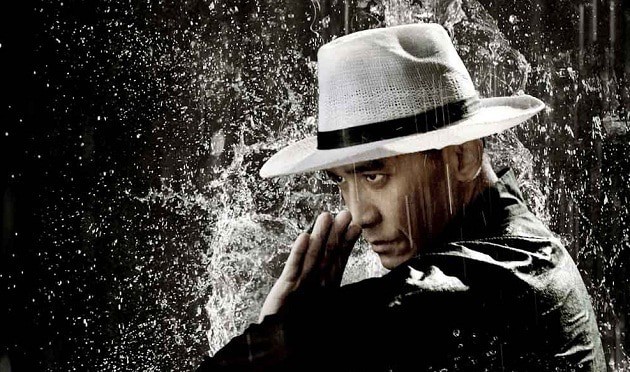 The 33rd Hong Kong Film Awards is expected to be a hell of a show with some great films going head to head. Leading the way with nominations is The Grand Master with 14, followed by Unbeatable (Dante Lam).
There were complaints last year, that the show didn't live up to expectations, mainly due to the fact the movie Cold Wars, won nearly every award. Best actor award see the likes of these guys going head to head, Tony Leung (The Grandmaster), Louis Koo (The White Storm) and also Anthony Wong (Ip Man: The Final Fight).
Take a look at the list and comment who you think will win. The winners will be announced on April 13.
Best Film:
– The Grandmaster
– Journey to the West: Conquering the Demons
– The Way We Dance
– The White Storm
– Unbeatable
Best Director:
– Wong Kar Wai (The Grandmaster)
– Johnnie To (Drug War)
– Benny Chan (The White Storm)
– Derek Kwok (As the Light Goes Out)
– Dante Lam (Unbeatable)
Best Screenplay:
– Zou Jingzhi, Xu Haofeng, Wong Kar Wai (The Grandmaster)
– Zhou Zhiyong, Zhang Ji, Aubrey Lam (American Dreams in China)
– Xue Xiaolu (Finding Mr. Right)
– Wai Ka Fai, Yau Nai Hoi, Ryker Chan, Yu Xi (Blind Detective)
– Jack Ng, Fung Chi Fung, Dante Lam (Unbeatable)
Best Actor:
– Tony Leung (The Grandmaster)
– Louis Koo (The White Storm)
– Sean Lau (The White Storm)
– Anthony Wong (Ip Man: The Final Fight)
– Nick Cheung (Unbeatable)
Best Actress:
– Zhang Ziyi (The Grandmaster)
– Tang Wei (Finding Mr. Right)
– Cherry Ngan (The Way We Dance)
– Sammi Cheng (Blind Detective)
– Nina Paw (Rigor Mortis)
Best Supporting Actor:
– Zhang Jin (The Grandmaster)
– Tong Dawei (American Dreams in China)
– Huang Bo (Journey to the West: Conquering the Demons)
– Eddie Peng (Unbeatable)
– Antony Chan (Rigor Mortis)
Best Supporting Actress:
– Du Juan (American Dreams in China)
– Carina Lau (Young Detective Dee: Rise of the Sea Dragon)
– Law Lan (The White Storm)
– Crystal Lee (Unbeatable)
– Kara Hui (Rigor Mortis)
Best New Performer:
– Du Juan (American Dreams in China)
– Fish Liew (Doomsday Party)
– Lin Gengxin (Young Detective Dee: Rise of the Sea Dragon)
– Babyjohn Choi (The Way We Dance)
– Angel Chiang (A Secret Between Us)
Best Cinematography:
– Philippe Le Sourd (The Grandmaster)
– Anthony Pun (The White Storm)
– Jason Kwan (As the Light Goes Out)
– Kenny Tse (Unbeatable)
– Ng Kai Ming (Rigor Mortis)
Best Film Editing:
– William Chang, Benjamin Courtines, Poon Hung Yiu (The Grandmaster)
– Kwong Chi Leung, Ron Chan (Firestorm)
– Yau Chi Wai (The White Storm)
– Wong Hoi (As the Light Goes Out)
– Azrael Chung (Unbeatable)
Best Art Direction:
– William Chang, Alfred Yau (The Grandmaster)
– Eric Lam (Journey to the West: Conquering the Demons)
– Ken Mak (Young Detective Dee: Rise of the Sea Dragon)
– Eric Lam (As the Light Goes Out)
– Irving Cheung (Rigor Mortis)
Best Costume & Makeup Design:
– William Chang (The Grandmaster)
– Dora Ng (American Dreams in China)
– Lee Pik Kwan, Bruce Yu (Journey to the West: Conquering the Demons)
– Lee Pik Kwan, Bruce Yu (Young Detective Dee: Rise of the Sea Dragon)
– Miggy Cheng, Phoebe Wong, Kittichon Kunratchol (Rigor Mortis)
Best Action Choreography:
– Yuen Woo Ping (The Grandmaster)
– Yuen Bun (Young Detective Dee: Rise of the Sea Dragon)
– Chin Ka Lok (Firestorm)
– Donnie Yen (Special ID)
– Ling Chi Wah (Unbeatable)
Best Original Film Score:
– Shigeru Umebayashi, Nathaniel Mechaly (The Grandmaster)
– Kenji Kawai (Young Detective Dee: Rise of the Sea Dragon)
– Day Tai, Afuc Chan (The Way We Dance)
– Teddy Robin, Tomy Wai (As the Light Goes Out)
– Henry Lai (Unbeatable)
Best Original Film Song:
– "New Order" <新秩序 > (Young and Dangerous: Reloaded)
– "Let's Dance Crazily" <狂舞吧> (The Way We Dance)
– "Blind Love" <盲愛> (Blind Detective)
– "Lifelong Sympathy" <心照一生> (The White Storm)
– "Love is the Greatest" <愛最大> (As the Light Goes Out)
Best Sound Design:
– Robert Mackenzie, Traithep Wongpaiboon (The Grandmaster)
– Kinson Tsang (Young Detective Dee: Rise of the Sea Dragon)
– Phyllis Cheng (As the Light Goes Out)
– Phyllis Cheng (Unbeatable)
– Benny Chu, Steve Miller (Rigor Mortis)
Best Visual Effects:
– Pierre Buffin (The Grandmaster)
– Wook Kim (Young Detective Dee: Rise of the Sea Dragon)
– Yee Kwok Leung, Lai Man Chun, Ho Kwan Yeung, Garrett K. Lam (Firestorm)
– Henri Wong, Hugo Kwan, Walter Wong (As the Light Goes Out)
– Enoch Chan (Rigor Mortis)
Best New Director:
– Adam Wong (The Way We Dance)
– Alan Yuen (Firestorm)
– Juno Mak (Rigor Mortis)
Best Film from Mainland China and Taiwan:
– Rock Me to the Moon (Taiwan)
– Lost in Thailand (China)
– The Last Supper (China)
– Touch of the Light (Taiwan)
– So Young (China)