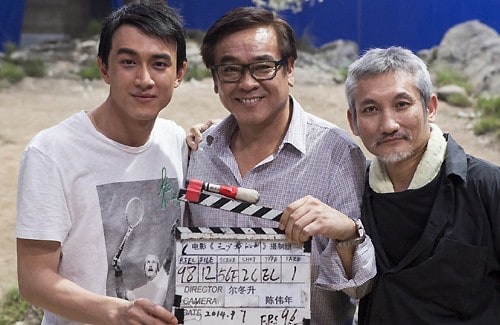 Derek Yee has just completed filming the remake of the 1977 Shaw Brothers classic, a movie which he originally starred in. This time, he is back as Director and script-writer with Tsui hark on board as executive producer, after a period of 15 years, planning and discussion.
Lin Gengxin will play one of the main leads in the movie with Peter Ho starring as his rival. The 1977 movie, had a great cast which featured Derek Yee, Ku Feng, Ling Yun, David Chiang, Norman Chu, Ti Lung and many more.

If you haven't seen the original, please have a look at the trailer below, good movie. The movie will most likely be released mid-late 2015.
https://www.youtube.com/watch?v=fg2DlpuE8VU