When it comes to making features like this one, i love the idea of coming up with my own personal "100 Great Kung Fu Movies" of all time. It is tough choosing just 100 because you know there are many more great Kung Fu movies that are not on the list.
I understand everyone will have their own personal favorites and some may not agree with my list and that's fine because it's nice to have different opinions on this genre which keeps it fresh and alive when having good debates.
Anyway, thank you for taking time to have a look at my 100 Great Kung Fu movie list and feel free to add any movies in the comment box if they don't make my list (I have probably forgotten many movies).
Number 1 is based on the choreography and overall movie which to me is a prime example of of what makes this genre so great.
100 Great Kung Fu Movies (20-1) Part 5/5
---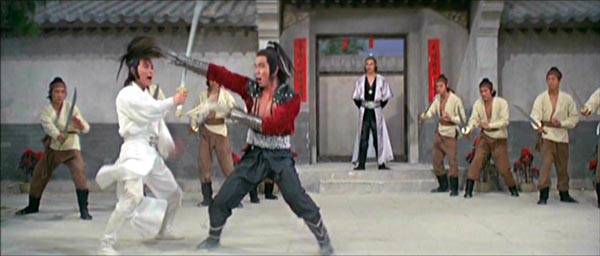 Cast:The Venoms, Chen Kuan Tai, Johnny Wang, Dick Wei
Action Director:Lu Feng, Robert Tai, Chiang Sheng
---

Cast:Wang Yu, Lo Lieh, Chiu Hung, Wong Ping, Cheng Lui, Chan Sing
Action Director:Tong Gaai

---

Cast:Lau Kar Leung, Gordon Liu, Lau Kar Wing, Kara Hui, Hsiao Ho, Fu Sheng
Action Director:Lau Kar Leung, Hsiao Ho, Ching Chu
---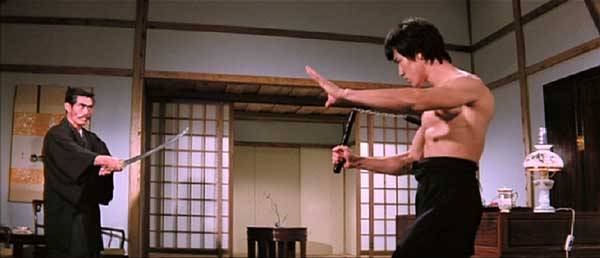 Cast:Bruce Lee, Nora Miao, Robert Baker, James Tien, Tien Feng
Action Director:Han Ying Chieh, Bruce Lee
---

Cast:Gordon Liu, Fu Sheng, Kara Hui, Lily Li, Philip Ko, Johnny Wang, Lau Kar Leung
Action Director:Lau Kar Leung, Ching Chu, Hsiao Ho
---

Cast:Bruce Lee, Jim Kelly, Bolo Yeung, Sek Kin, John Saxon, Bob Wall, Ahna Capri
Action Director:Bruce Lee
---

Cast:Ti Lung, Fu Sheng, Ku Feng, Johnny Wang, Shih Szu, Dick Wei
Action Director:Tong Gaai, Wong Pau Gei
---

Cast:Jackie Chan, Ken Lo, Lau Kar Leung, Ti Lung, Anita Mui, Andy Lau, Chin Kar Lok
Action Director:Jackie Chan, Lau Kar Leung
---

Cast:Mark Long, Jack Long, Lee I Min, Jeannie Chang, Yuen Siu Tien, Cheng Tien Chi
Action Director:Cheng Tien Chi, Wong Wing Sang, Wong Chi Sang
---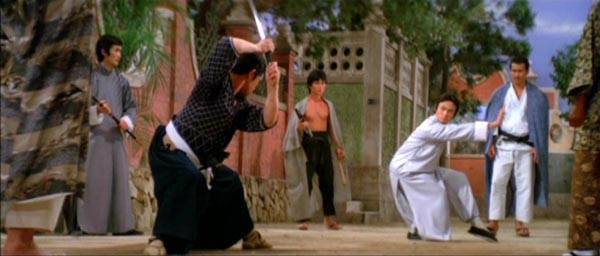 Cast:Fu Sheng, Yasuaki Kurata, Yuko Mizuno, Norman Chu, Yuen Siu Tien
Action Director:Lau Kar Leung
---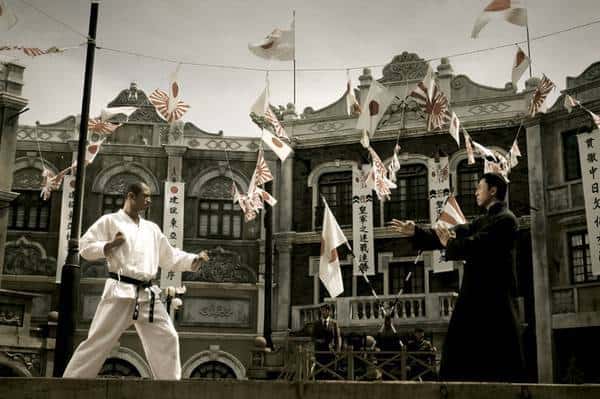 Cast:Donnie Yen, Louis Fan, Gordon Lam, Hiroyuki Ikeuchi, Simon Yam
Action Director:Sammo Hung, Tony Leung Siu Hung
---

Cast:Sammo Hung, Leung Kar Yan, Casanova Wong, Fung Hak On, Lau Kar Wing, Lee Hoi San
Action Director:Sammo Hung, Billy Chan Wui Ngai, Fung Hak On

---

Cast:Jackie Chan, Yuen Siu Tien, Hwang Jang Lee, Hsu Hsia, Dean Shek
Action Director:Yuen Woo Ping, Hsu Hsia
---

Cast:Fu Sheng, Chi Kuan Chun, Fung Hak On, Kong Do, Lo Dick
Action Director:Lau Kar Leung
---

Cast:Sammo Hung, Fung Hak On, Lam Ching Ying, Yuen Biao, Kwan Tak Hing, Lee Hoi San
Action Director:Yuen Woo Ping, Sammo Hung

---

Cast:The Venoms, Johnny Wang, Wai Pak, Kara Hui
Action Director:Robert Tai, Lu Feng, Leung Ting
---

Cast:Jackie Chan, Yuen Siu Tien, Hwang Jang Lee
Action Director:Yuen Woo Ping, Hsu Hsia
---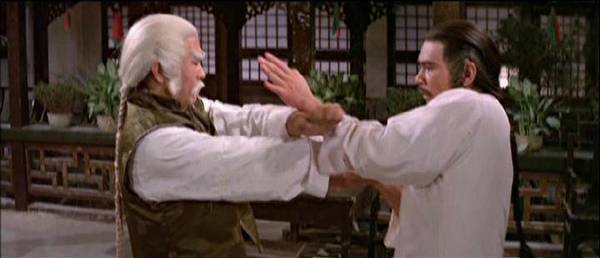 Cast:Chen Kuan Tai, Johnny Wang, Yuen Tak, Yuen Fai
Action Director:Hsu Hsia
---

Cast:Yuen Biao, Lam Ching Ying, Frankie Chan, Sammo Hung, Chung Fat, Dick Wei
Action Director:Sammo Hung, Lam Ching Ying, Yuen Biao
---

Cast:Sammo Hung, Leung Kar Yan, Wilson Tong, Chang Yi, Peter Chan, Fanny Wang
Action Director:Sammo Hung, Yuen Biao, Lam Ching Ying, Billy Chan Wui Ngai