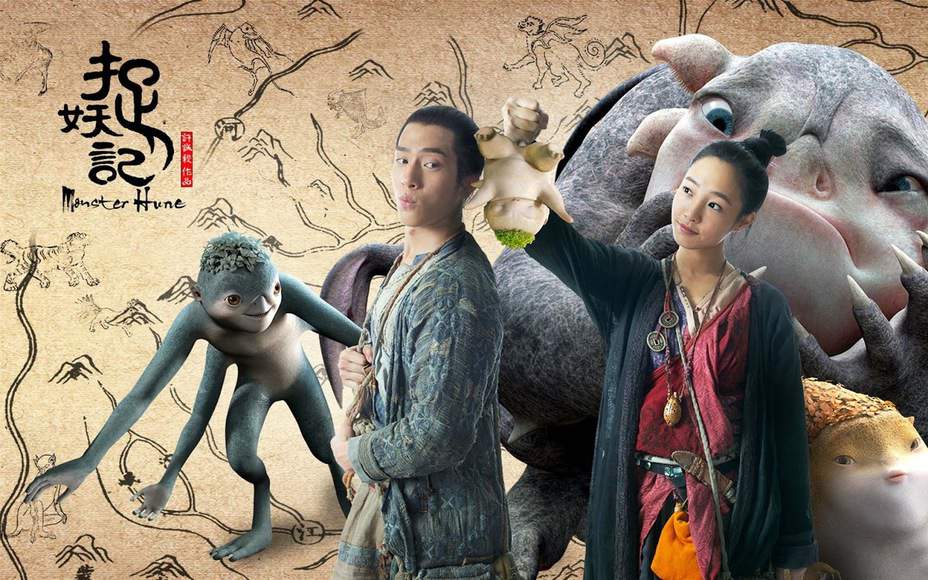 Monster Hunt was released today ( Jan 22 ) in North American cinemas .
The film was originally released in China on July 2015 in 3D and went on to be the highest grossing Chinese film of all time (earning in excess of 2.48 billion Yuan )
Voice Acting Cast
Bai Baihe, Jing Boran, Jiang Wu, Elaine Jin, Wallace Chung, Eric Tsang, Sandra Ng
Synopsis
The film takes place in the distant past, where the Human race existed alongside the Monster race. They once shared the world in peace and harmony until the Humans drove the Monsters out from their lands, for they sought total dominion over their lands.
Recently, a civil war took place in the Monster Realm which resulted in the usurpation of the Monster King's throne from a treacherous minister, who later sought the Monster Queen and her unborn baby, and the Monster Queen fled to the Human Realm.
The story begins with Song Tianyin (Jing Boran), an unnerved young village mayor who becomes pregnant with the Monster Queen's baby, and he encounters an aspiring Monster-hunter named Hua Xiaolan (Bai Baihe), and they both embarks on an adventure to protect the baby from villains of the Human and Monster worlds alike. (wikipedia)
Trailer
Buy Cinema Tickets For Monster Hunt