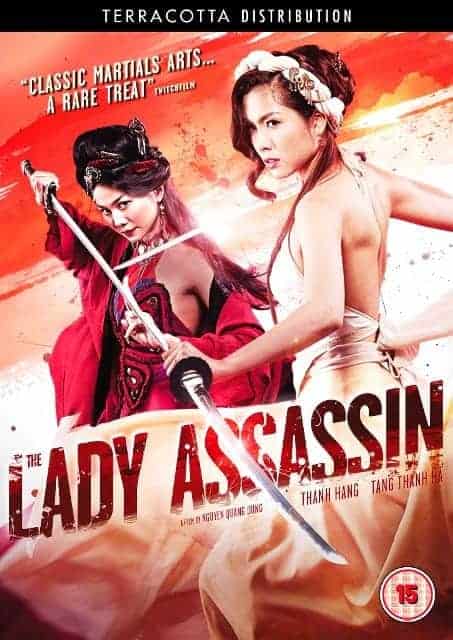 Not to be confused with the 1983 classic by Shaw Brothers, "The Lady Assassin" is a Vietnamese wuxia that incorporates all the elements of a great action flick almost exclusively addressed to men.
The story is a typical one of the genre and revolves around four gorgeous women who own and operate a remote restaurant, headed by Kieu Thi. However, their actual purpose is to lure corrupt and evil men and after seducing them, to kill and rob them. During one of their "operations," they free the equally gorgeous Linh Lan, who subsequently begs them to train her in order to exact revenge from the evil general Quan Du, who murdered her family. Despite some mild protests from the other girls, Kieu Thi takes her under her wing. However, things are not as simple as they look and the presence of the new girl and of a local shepherd, who has a relationship with one of the four, complicates things up to a rather dramatic conclusion.
Whatever a man would want to see from an action film is present in "The Lady Assassin." The recently favorite theme of women fighters with the benefit of them being utterly gorgeous too, many action scenes, a little bit of sex, some lesbian notions, some humor, and even some drama in the end. Add to all of that some scenes with all the girls in a huge bathtub, some dancing and singing and the fact that for the most part all of them walk around half-naked, and you have a must-see for every guy out there.
The acting and the action scenes may be a bit off at times (too much CGI and wirework), however the technical aspects of the film are quite elaborate, with gorgeous cinematography, great costumes and fast editing, which, along with the presence of the actresses amount to a truly beautiful film. The only obvious fault I found is that it gives probably too much time to a sort of foot volley sport they busy themselves with, but I think that these scenes were meant to stress the 3D element in the film (my copy was not the 3D edition).
All in all, "The Lady Assassin" is a very alluring movie that will satisfy every fan of wuxia and of beautiful women-fighters.
Terracota Distribution has released the film in the UK in a dvd-format