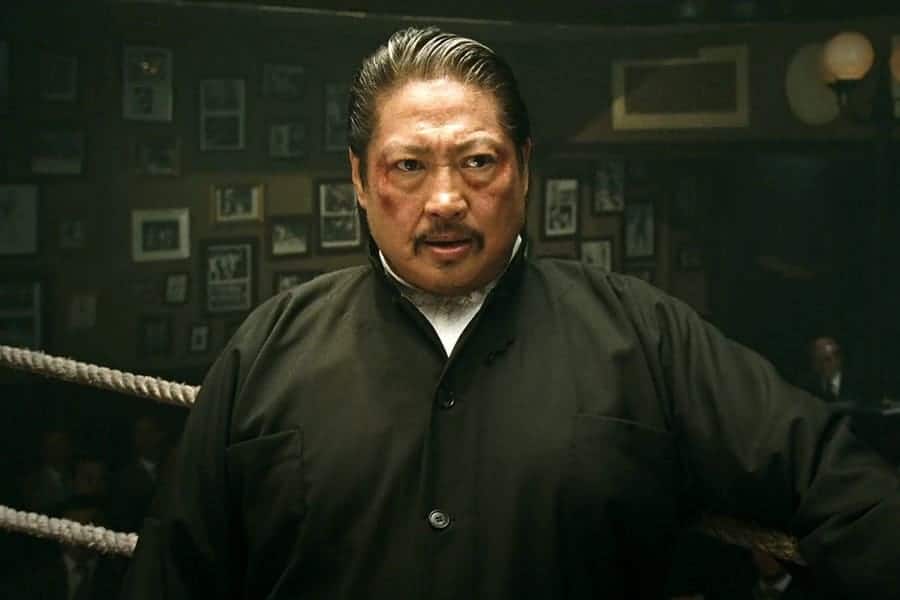 Sammo Hung is regarded as one of the greatest Kung Fu performers of his generation. His high tempo, hard htting fight sequences have captured audiences all over the world. Future generations will look back and watch in amazement, witnessing one of the very best in world cinema.
The Peking Opera school was run from a small theatre by Master Yu Jim Yuen, this was where Sammo Hung would begin his journey. In them days, the stundents would normally enroll for around 10 years, each day performing gruelling tasks for up to 18 hours a day which included training in the Martial Arts, weapons training, acrobatics, acting and singing. The Peking opera of course brought together Sammo Hung, Jackie Chan, Yuen Biao, Yuen Wah, Corey Yuen, Yuen Tak and Yuen Mo, who would eventually be known as the 7 Little Fortunes. They took the first name "Yuen" in a sign of respect for their teacher whilst attending Peking Opera, many kept that first name but others like Sammo Hung and Jackie Chan moved away from that.
One of the main stances they would perform, would be the horse stance. The horse stance is designed to strengten your legs and arms as each stundent would have to stay in that stance for long periods of time. If anyone dropped out of the stance, the teacher would beat them until they could handle it, this would happen over and over until the students got it right. Sammo said this once about his experience at the time "at that time, majority of the people in Hong Kong were poor. It was equally gruelling whichever profession you were in. We were considered fortunate. Our Master was an exceptional person, and he adopted Jackie Chan as his son, and doted on him the most. Our Master took in many disciples, but he didn't take a single cent from us, and even slept on the floor together with us."
They would travel and perform to the public, one of the venues being Lai Chi Kok Amusement Park, you can also see a few seconds of the 7 little fortunes performing in a movie called "I Spy", which shows Sammo and the others perforning at a festival (In the picture above). They would also be sent out to studios as child actors and also studios like Shaw Brothers to perform as extras.
Sammo went to work with Shaw Brothers in 1966, as a Assistant Action Director on the movie "Come Drink With Me" (Cheng Pei Pei). He would then move onto small extra parts and also performing stunt work in movies such as The Jade Raksha, Death Valley, Blak Butterfly and a brief appearance in Bells of Death (All in 1968).
Throughout the late 1960's and early 1970's, Sammo Hung would appear in many Shaw Brothers movies as an extra but was also on board to choreograph fight scenes and also perform more stunts, showing he was trusted and also gained the respect of those around him. Some of the movies were The Golden Sword (Stunts), Twelve Gold Medallions (A.D), The Iron Buddah (Stunts/A.D), Vengeance Of A Snowgirl (Extra), Shadow Whip (Extra) and Brothers Five (A.D, Extra). *A.D (Action Director).
Sammo Hung also worked with other companies throughout this time and hooked back up with Director King Hu for the movie "A Touch Of Zen", under the film company "Union Film". Sammo can be seen in the movie and works as a stunt man, also Jackie Chan, Lam Ching Ying and others worked on this movie as stunt men.
When Sammo Hung signed a contract for Golden Harvest, i wonder if he knew just excatly what was about to take place. In 1971, Sammo worked on the movie "Lady Whirlwind" as a Action Director/Actor, which would be Angela Mao's first movie for the company. Sammo and Angela Mao would team up for a number of movies such as The Invincible Eight, The Angry River, Hapkido, When Taekwondo Strikes, The Fate Of Lee Khan, The Tournament, The Association, The Himalayan, Stoner and of course Enter The Dragon. Sammo really knew how to bring out the best performance from an Actor/Actress and this shown when himself and Angela got together.
Sammo did have a bit of a run in with Bruce Lee before appearing in Enter the Dragon. Sammo was waiting for a long time for Bruce Lee to say when filing would start and headed off to Korea to make another movie. At this time, Bruce rang him and asked why he had gone to make another movie which Sammo replied "I was waiting a long time, i have to eat", meaning he needs money and work also and cant rely on Bruce to ring. But in the end they both made up on the set of Enter The Dragon and the rest is history.
During the years from 1971-1976, Sammo Hung also worked on many other movies in some shape or form. Some of the titles included The Skyhawk, The Manchu Boxer, Valiant Ones, The Man From Hong Kong, All In The Family and also had good villain roles in The Traitorous and Hand Of Death.
The reason i start this section off in 1977 is mainly because i feel in 1977, this was the year Sammo Hung became the man we all know and love. What do i mean? Basically in terms of fight choreography, everything clicked into place, the fights had more tempo, more power, Longer takes during the fight sequences, better angels from the camera and this shown in his first Directual effort "The Iron Fisted Monk". Shaolin Plot and Broken Oath also followed with Sammo playing the villain role, then in 1978 he Directed and Starred in the Wing Chun movie "Warriors Two". In this movie he would work with Leung Kar Yan, who had been a bit player at Shaw Brothers but it wasn't until he worked with Sammo that Leung got a chance to show his true skills on screen. Once again, Sammo had given a big role to someone he believed in (Just like Angela Mao) and Leung Kar Yan did an excellent job.
Also in 1978, he made a few other movies which deserves a mention. The first movie is "Dirty Tiger, Crazy Frog" which also starred Lau Kar Wing. They would team up shortly after for the excellent weapons movie "The Odd Couple", showcasing awesome weaponary including Sword and Spear, amongst others. "Enter the Fat Dragon" was another movie which had a cult following around the world since its release. Here, Sammo would play a guy obsessed with Bruce Lee and even acts like him when confronted by the bad guys.
I feel Sammo also got the best out of most actors who worked under him, leung Kar Yan, Angela Mao, Fung Hak On, Lee Hoi San, Chung Fat and so on. He provided great roles for each of them and let them shine under his spotlight, something not many people do. This was to continue in 1979 and the movie was called "Knockabout". This was the first starring role for his fellow Peking Opera brother Yuen Biao, who exploded onto the screen with his amazing agility showcasing breath-taking acrobatic movements.
1980 was a big year for Sammo and everyone around him, first came "The Victim", a movie with superb fight choreography, great twists in the plot and amazing characters. Following "The Victim" was "The Magnificent Butcher", here we got to see two icons coming together to make one amazing movie and that other person was Yuen Woo Ping. Yuen Woo Pings father (Yuen Siu Tien) was to play his familaur role as "The Begger" but shortly into filming Yuen Siu Tien passed away and was releaced by Fan Mei Sheng.
In 1980, Sammo Hung embarked on his first Horror/Kung Fu project which was titled Encounters Of The Spooky Kind. This was a ground breaking movie in terms of Horror/Kung Fu which seen movies follow in this genre such as the Mr.Vampire series, Hocus Pocus, Dead And The Deadly and later on Spooky Encounters (All starring Lam Ching Ying). Yuen Biao also plays a Kung Fu zombie in Encounters Of The Spooky Kind and his seen fighting Sammo Hung in the movie.
Sammo then went on to make his second Wing Chun movie which was the superb Prodigal Son. The movie displayed excellent close conbat fighting, comedy, drama and tradigy. The prodigal Son was the movie that made me an overnight fan of Kung Fu cinema when i watched the movie in the early 1990's. Shortly after this, Sammo would then team up with his fellow Peking Opera brothers Jackie Chan and Yuen Biao in a series of movies which included Wheels On Meals, Project A, Winners And Sinners, My Lucky Stars, Twinkle, Twinkle Lucky Stars and the hard hitting comedy Dragons Forever. The Three Dragons would display the true art of movie making, fight choreography and stunt work in these movies, placing them as the worlds leading Martial Art stars in Asian cinema.
Other movies released over the next couple of years would be as follows: Carry On Pickpocket, Zu Warriors, Owl VS Bumbo, Heart Of Dragon, Where's Officer Tuba? and Paper Marriage. In 1986, Sammo Hung stepped in for Corey Yuen to choreograph and shoot the final fight scene from the movie Righting Wrongs (Yuen Biao, Cynthia Rothrock). This was due to Corey Yuen having to work on another project and Sammo to step in ad finish the movie. The final fight between Yuen Biao and Melvin Wong is high tempo and hard hitting, all the hall marks of a Sammo Hung fight scene. Sammo also gave Michelle Yeoh a chance to showcase her skills on screen, once again giving a new talent the chance to shine and shine she certainly did.
Over the past few years we have seen the american movie francise "The Expendables", but back in 1986, Sammo Hung had his own team of Expendables which is a true line up of legends. Millionaires Express (1986) had an all star A list cast which included Yuen Biao, lam Ching Ying, Yuen Wah, Hwang Jang Lee, Yukari Oshima, Cynthia Rothrock, Hsiao Hou, Dick Wei, Eric Tsang, Rosamund Kwan, Yasuaki Kurata, Peter Chan and many more legends. The same would happen again in 1987, When Sammo Hung made the movie Eastern Condors, a hard hitting war movie which also included Yuen Woo Ping, Corey Yuen, Billy Chow, Joyce Godenzi, Billy Lau, Chin Kar Lok and many stars which also appeared in Millionaires Express.
In the late 1980's, Sammo Hung only made a few movies which he would appear in such as the classic Pedicab Driver, Painted Faces (The story about his Peking Opera days), China's Last Eunuch and The Fortune Code. He would also produce or Direct movies around this time also, they include Spooky Spooky, Picture Of A Nymph, On The Run, Mr Vampire 4, Into The Fire, Burning Sensation and The Bachelor's Swan Song.
Skinny Tiger & Fatty Dragon would be the first movie Sammo Hung would release in 1990, a movie where Sammo imitates Bruce Lee once again. The movie is more of a comedy but does display some great fight scenes including the awesome finale and no one imitates Bruce Lee quite like Sammo Hung. Tjis would be followed by the movie Shanghai, Shanghai which stars Yuen Biao, Meng Hoi and Anita Mui. Although the movie isn't one of Sammos best, the final fight scene between himself and Yuen Biao is an excellent watch with both guys performing excellent hand to hand combat. Sammo also gets the best out of Anita Mui, who gets to showcase her Martial Arts skills to a high level.
Other movies which followed are Pantyhose Hero, Spooky Encounters, A Point Of No Return, Slickers VS Killers, The Tantana, Gambling Ghost, Ghost Punting, Island of Fire, My Flying Wife and Lover's Tear. Many of these movies are well worth the watch, Panthyhose Hero has some awesome fight sequences and the same can be said for Spooky Encounters and Gambling Ghost. A Point Of No Return is a movie which doesn't get mentioned alot, but believe me, its a great movie.
In 1994 we got to see Sammo Hung team up with Martial Arts super star Jet Li in Kung Fu Cult Master. The movie also stars Leung Kar Yan, Collin Chou, Chingmy Yau and comedy genius Richard Ng. Sammo would also land a cameo role in the Chuck Norris series Walker Texas Ranger in 1993, which in 1998 would lead Sammo to starring in his own American Tv series, Martial law. Martial law ran for 44 episodes featuring Arsenio Hall, Kelly Hu, Louis Mandylor and also had special guest appearances such as Mark Dacascos. Fans of the show will be happy to know the full series will get a DVD release some time this year.
Other movies to note in the final half of the 1990's are as follows: Thunderbolt (Action Director), Don't Give A Damn (Which was to star Jackie Chan along with Yuen Biao, but Jackie was busy on other projects), Somebody Up There Likes Me, How To Meet The Lucky Stars, Ah Kam, Once Upon A Time In China And America (Director, A.D), Mr. Nice Guy (Director), Double Team (Action Director) and Knock Off (A.D).
In the first period of 2000's, there wasn't much happening in regards to big budget movies by Sammo Hung. The Avenging Fist had a go at being a big budget movie but failed on many levels and the only good thing about that movie was seeing Sammo Hung and Yuen Biao back on screen together. Following this was the very low budget Hidden Enforcers, Flying Dragon, Leaping Tiger was actually a pretty good movie which also starred Louis Fan and Cheng Pei Pei. In 2003-2004, Sammo would team back up with Jackie Chan for the movies The Medallion (Action Director) and Around The World In 80 Days (Cameo).
But in 2005 a movie was made which exploded Donnie Yens career and had Sammo Hung playing the awesome villain in Sha Po lang. This was ground breaking in terms of Donnie's fight choreography, hard hitting action with a MMA take on the movements which included arm bars, chokes and much more. Sammo Hung has played the villain role many times in the past, but here we got to see him perform his best villain role to date. Following this was Dragon Squad, Wing Chun (Tv series), Twins Mission, Three Kingdoms, Kung Fu Chef and Wushu.
Now we all know that Sammo Hung is probably the greatest fight chreographer of his generation, along with Lau Kar Leung and Yuen Woo Ping. in 2008 he got to show how good he really was steeping in to choreograph the fights for the epic Ip Man. This was also Donnie Yens greatest performance and once again Sammo Hung bringing out the best in his actors. Ip Man 2 followed this, which starred Sammo Hung as a rival Kung Fu teacher to Ip Man and we get to see Sammo and Donnie Yen go at it once again in a great fight sequence in a table. Sammo Hung also did the action choreography for Detective Dee – The Mystery Of Phantom Flame, starring Andy lau.
Other movies worth mentioning in this period are as follows: Fatal Move, Legend Is Born – Ip Man, 14 Blades, Last Tycoon, Princess And Seven Kung Fu Masters. In the last few years he also starred in the big budget Kung Fu flicks Once Upon A Time In Shanghai and Rise Of The Legend.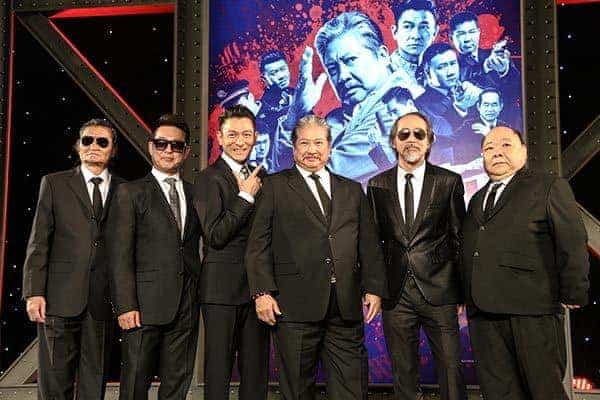 Sammo has a few movies being released in the near future such as The Bodyguard, where Sammo steps back into the Directors chair, along with starring in the movie and choreographing the fight sequences. The movie also has a great cast which includes Andy lau, Eddie Peng, Yuen Biao, Karl Maka, Tsui Hark, Dean Shek, Yuen Wah and many more. The Bodyguard is released in Asia on April 1st 2016. Also ready for release is Deadly Reclaim, which Sammo is on board as the Action Director, also The Monkey King 2.
So the future is looking bright for Sammo Hung, even at the age of 64, there is no sense that Sammo Hung will be retiring any time soon and thank god for that. His recent projects show that Sammo is back on top of his game and wont be slowing down just yet and there is still hope that himself, Jackie Chan and Yuen Biao will get together for one final movie.
I hope you have enjoyed this journey through Sammo Hung career and feel free to comment at the bottom of the page also.