Directed by: Koan Hui, Vernie Yeung
Jet Li is back and ready for action in the new fantasy epic League of Gods. Based on the 16th-century Chinese novel "The Investiture Of The Gods", Jet Li is back with a big cast including Louis Koo, Fan Bingbing, Tony Leung Ka-Fai and more.
The last time we got to see Jet Li was back in 2014 for "The Expendables 3" and after recent health problems hopefully Jet is feeling good and healthy and ready to start making movies again.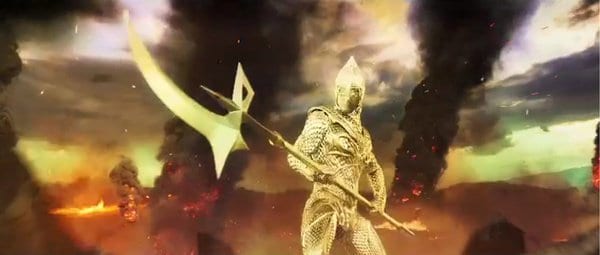 Plot:
A long time ago, a determined King Zhou, supported by his concubine Daji, sets his mind on conquering the Middle Kingdom. After years of slaughter, the unyielding Adept tribes have been eliminated in succession. Jiang and General Ji from Qishan are King Zhou's longstanding opponents. Under a divinatory sign, Jiang discovers that the Sword of Light can reverse the adversity.
General Ji has reservations over the unruly nature of the weapon, but Jiang believes that hope lies in risks. He then makes a shrewd scheme of assigning the quest for the Sword to several nobodies—Ji Lei, Nezha, and Er Lang Shen.
Each born with strange Adept powers, the team is confronted with their own respective fears that threaten to endanger the quest. On their risky journey for the Sword, the first challenge is to overcome their fears.
source: maactioncinema