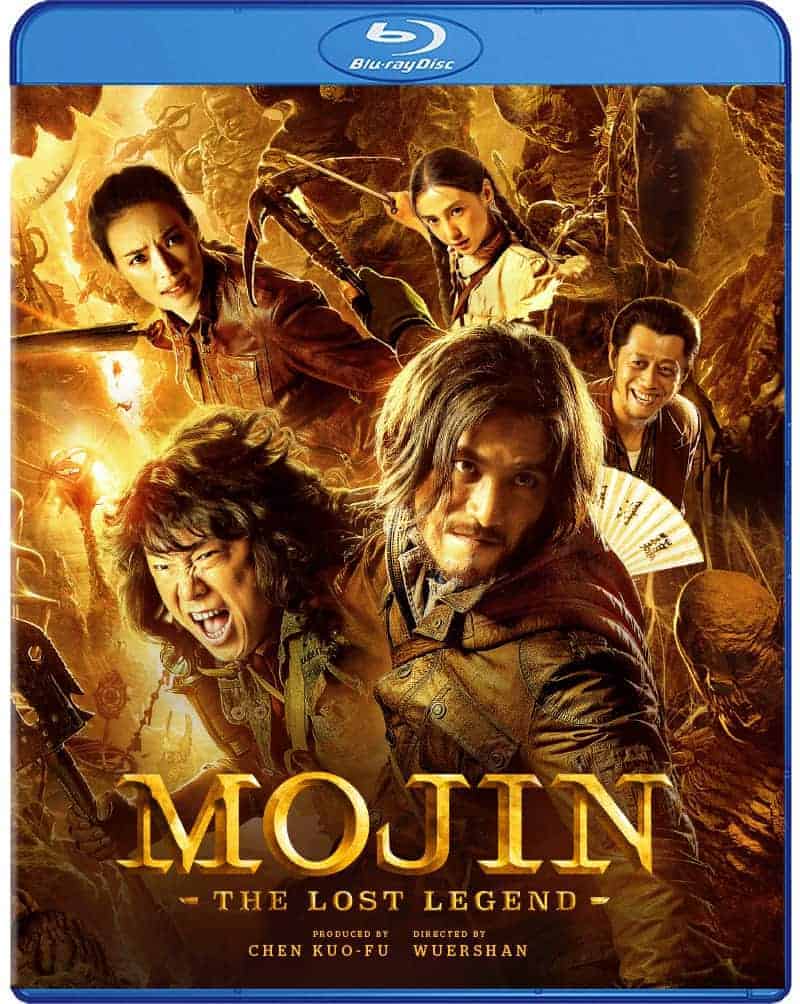 When I was given an opportunity to watch Well Go USA's Mojin: The Lost Legend, I couldn't pass it up. In a time when movies are either kill a la kill or love stories, it can be quite hard to find to one with a sense of wonderment and inspiration to entice the thrill-seeker in us. No need to fret adventurers because your time has come again. Mojin returns the adventure lost in cinema today with bursts of imagination and thrilling inspiration.
This unique yet familiar tale of modern day tomb raiders takes us along on a whirlwind journey of fun, fantasy and friendship. From the beginning of the story, Mojin gets the heart thumping by opening up right in the middle of the first escapade.  The visual graphics have a dreamlike appeal which blends naturally with action scenes. A constant threat of danger lurking about keeps you anxiously anticipating what happens next.
Our heroes face all of the expected obstacles such as booby traps and curses, but there's an added twist that's popular today which sets this story apart from others. More memorable, though, is how the movie is infused with light-hearted amusement springing up in all the right moments. Mix in just enough heartbreak and romance and you have a plot worth paying attention to.
The ever youthful Chen Kun paired so well with Huang Bo's manly charm. I love these guys together. They were downright funny and delightful. Their bromance chemistry was obvious. It seemed like they must have had as much of a blast making the movie as I had watching it. Chen Kun was excellent as the leader of the mixed up trio of grave robbers. Huang Bo was hilarious in all of his quirkiness.
Rounding them off was the no-nonsense role of Shu Qi. Even she delivered a laugh or two with her over-the-top ranting and raving. Her role brought the story back to reality making it a lot more believable. Shu Qi's character was grounded in reality even with everything happening around them. It really balanced out the plot. Not to be forgotten is the always welcomed addition of Angelababy. I am fast becoming a big fan of hers and she continued to build up my love for her in this role.  She is the one of a few people I feel have  to do very little to be impactful.
Overall Mojin: The Lost Legend was a pretty good movie. I like how the graphics were obviously a big part of the movie, but did not overpower the story. The stunts at times felt a bit unrealistic for the period of the set, but I wasn't put off by it at all. It's more of an afterthought. What I like most is that this is a family-friendly movie. Mojin could appeal to a wide age range and be equally enjoyed by them all.
The love story was a bit burdensome for me though. I wish it had not focused so much on that part, but I also value action over love. Even still, I think it is one of the main reasons the movie holds appeals for a broader audience. It is a great weekend with the parents or kids, or even just hanging out. It'll lift your spirits and make you laugh all while stimulating your inner-explorer.