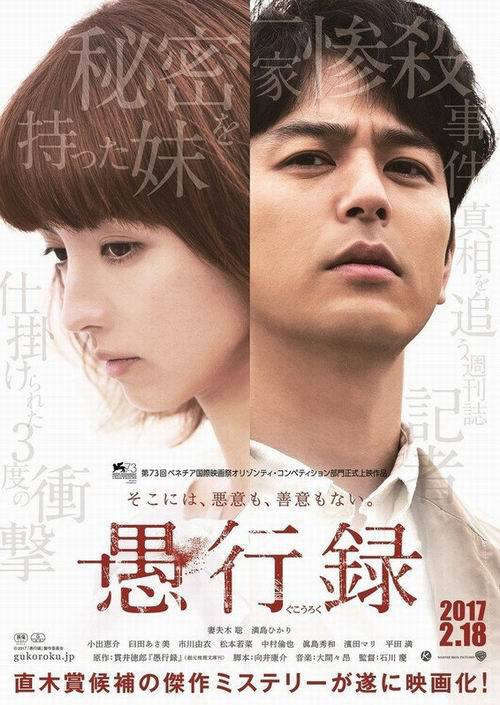 Upcoming  Japanese movie "Traces of Sin" releases first teaser. The murder-mystery film is also known as "Record of Folly". The movie stars Japanese actor Satoshi Tsumabuki as Tanaka. Joining the cast is Hikari Mitsushima as Mitsuko. Directed by Kei Ishikawa, the movie is based on the 2006 novel "Gukoroku" by Tokuro Nukui.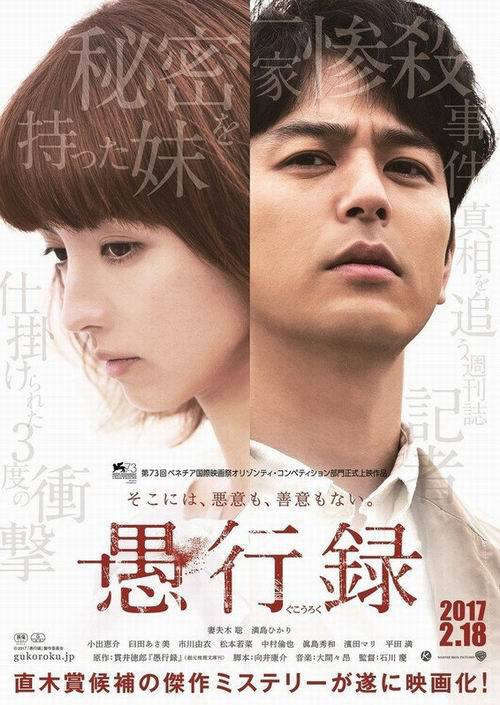 Traces of Sin Revealed
The story begins with the murder of a rich man, his wife and their children. The murder became big news but remains a mystery. The family seems perfect and had no enemies. Without enough evidence or obvious motive, the unknown murderer remains at large.
A year later, a magazine reporter named Tanaka tries to solve the case. He meets a person who knew the family. Through his interviews, he finds out that everything is not what it seems. The ideal couple was not so perfect after all. His investigation leads him to discover the family's dark secrets. Soon, the truth behind the murder becomes clear.
"Traces of Sin"  will have its world premier at the Venice International Film Festival on September 6, 2016. The movie opens in Japanese theaters on February 18, 2017.
Source: Asianwiki