If you could use a good hearty laugh that comes from the gut, watch Well Go USA's Railroad Tigers starring Jackie Chan. In Railroad Tiger's Jackie teams up with his son, Jaycee Chan, to form a band of train thieves bent on causing trouble for the Japanese. The duo are joined by the Wang Kai, Darren Wang and Huang Zitao.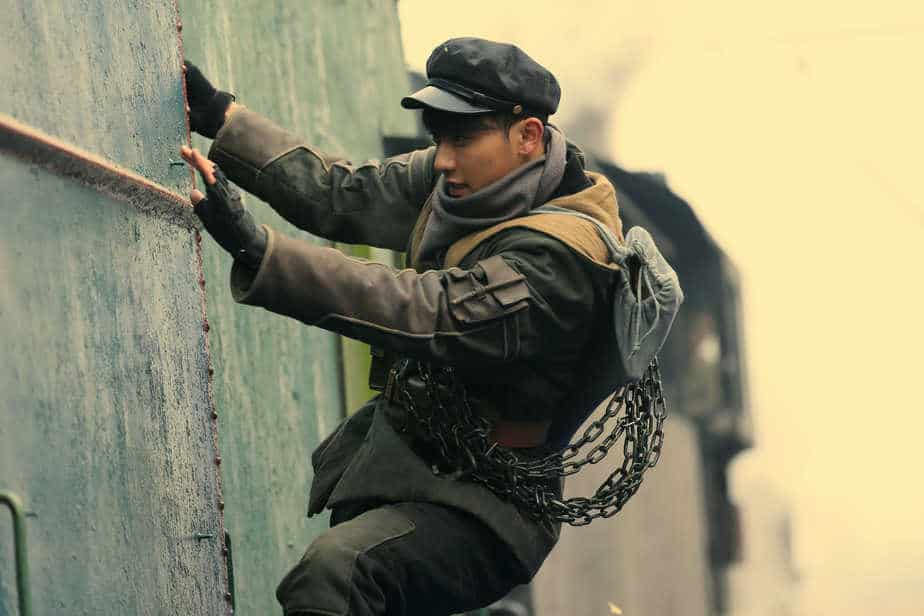 They are basically a group of misfits from a small town overrun by Japanese soldiers. Each, passionate for their own reasons, have joined together to give the Japanese as much trouble as possible. When a chance encounter offers them a shot at making a real difference in the fight, they leap at it. The once rebels, now heroes clumsily set out on their mission while racing through a boisterous and authentic set true to its time.
Since the movie is meant to focus on historical events, the stunt sequences weren't too over-the-top or crazy. This actually made it even more enjoyable because comedic scenes were naturally infused lending more credence to the funny parts. It goes without saying that the stunts were still very energetic and exciting to watch. It wouldn't be a Jackie Chan film without something spectacular to have you jumping up and down in laughter.  
The casting for Railroad Tigers was so perfect. Jaycee is really shaping up to be a great actor and blazing his own trail even when standing beside his father. New comer, Huang Zitao, transitioned well from singer to actor, but the real prize would be the film's antagonist, Hiroyuki Ikeuchi. This guy is a riot. My history with him has him in more serious roles with impressive fight scenes.It was so refreshing to see him a comedic role. Hiroyuki brought his character to life, showing a part of himself that is hard to see on big screens outside of Japan. When playing a serious role with bouts of comedy, it has to be difficult to avoid turning the character into an absurd caricature. Yet, Hiroyuki did so in outstanding fashion.
There are some slow parts that are obviously included for the purpose of story building, but they are not unbearable or out-of-place. Railroad Tigers ended up being exactly what one would expect from Jackie Chan: fun, exciting and time well spent.
Railroad Tigers is one of the best Jackie Chan films in years. Those coming into this film expecting plenty of stunts and action may leave slightly disappointed. But those looking to watch an enjoyable film (which so happens to feature Jackie Chan) will be truly entertained. (This almost makes up for SkipTrace…. )