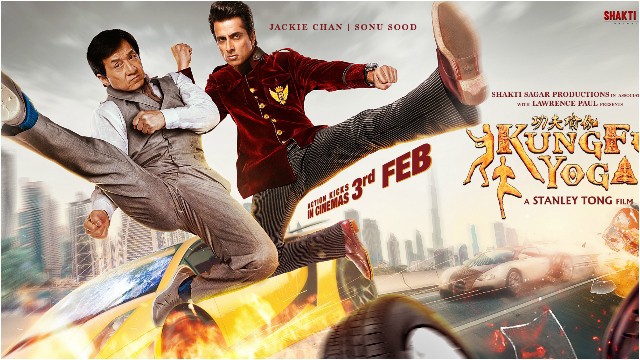 WellGoUSA just released a new trailer for Jackie Chan's upcoming release, "Kung Fu Yoga." You can watch the trailer below!
"Kung Fu Yoga" stars Jackie Chan has a famous archaeology professor, who along with several team members, embark on a journey to find a lost Indian treasure. Along the way, the team is ambushed by mercenaries and are abandoned and left for dead. Chan leads his team around the world to fight off the mercenaries, and save the lost treasure and culture. "Kung Fu Yoga" is set to be a thrilling action-comedy also starring Aarif Rahman, Lay Zhang, Sonu Sood, Disha Patani, Amrya Dastur, Eric Tsang, and directed by Stanley Tong.
The film is set to release in theaters on January 27th and should be high on any fan's list as a must see!
presents 
KUNG FU YOGA 

Jack (Jackie Chan), a world-renowned archaeology professor, and his team are on a grand quest to locate a lost ancient Indian treasure when they are ambushed by a team of mercenaries and left for dead. Using his vast knowledge of history and kung fu, Jack leads his team on a race around the world to beat the mercenaries to the treasure and save an ancient culture in this breakneck action-comedy that reunites Chan with acclaimed director Stanley Tong (Rumble in the Bronx, Supercop).

DIRECTED BY Stanley Tong

STARRING Jackie Chan, Aarif Rahman, Lay Zhang, Sonu Sood, Disha Patani, Amrya Dastur, Eric Tsang
 OPENING IN THEATERS JANUARY 27th