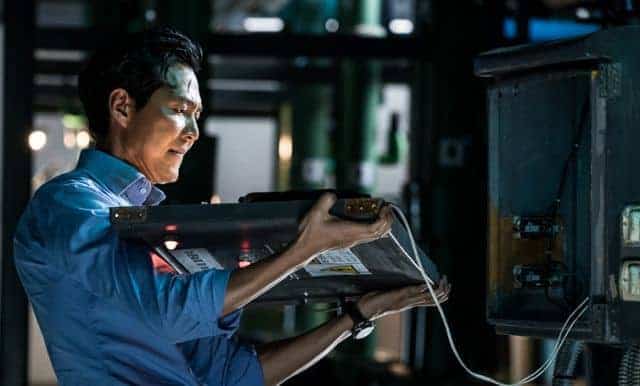 Tik Tok is a 2016 South Korean-Chinese action-thriller directed by Li Jun and starring Lee Jung-jae, Wallace Chung, Yueting Lang, Lee Chae-yeong and Yang Fan. It was released in China by China Film Group Corporation on July 15, 2016 and will open in South Korea by Doki Entertainment this month.
Lee Jung-jae has been on a run of hits, which include Choi Dong-hoon's star-studded The Thieves and period action-thriller Assassination, and the gangster saga New World alongside Hwang Jung-min. His last leading role was the Korean War hit Operation Chromite featuring global name Liam Neeson as General MacArthur. Lee will also be seen alongside Ha Jung-woo in fantasy blockbuster With God (literal title) this summer.
Synopsis
Guo zhida is under stress after he loses everything to sports betting and suffers from a disability and manic-depression. He is talking to his Chinese shrink Yang xi when Korean police come down on him. They arrest him for threatening and kidnapping the wife of a striker who is playing in the Korean-Chinese Asian Cup finals. They interrogate him when they hear Yang xi helped him plant a bomb somewhere. In the end, Kang Seung-joon places a bet with Guo zhida regarding the location of the bomb.
Additional sources: HanCinema, KoBiz, Cine 21