With the population of Japan aging more and more, films that deal with the lives of the elderly have become somewhat of a trend, with films like "Sweet Bean", "Pecoross's Mother and Her Days", and many more. "A Sparkle of Life" implements a rather humorous approach to the subject. The film was a huge hit in Japan, and even received praise from late theatre director Yukio Ninagawa who described it as "a movie that makes getting old OK".),
Tae Tsurumoto is a 77-year-old widow, who decides that she can still have a chance at love, and signs up with a matchmaking service. Ayako Tachibana, the attendant  responsible for her case, is initially surprised a woman her age has decided to seek a matchmaking, but soon realizes that there are many other people Tae's age in the company's list. Subsequently, Tae meets a number of suitors, from every aspect of society, including a farmer, a teacher, and even one who is eager to have sex with her. Eventually she chooses Yuichiro Nose, but her family seems to be against her tactics and Yuichiro seems to have a secret. Furthermore, Shinji Moriguchi, the director of the club Tae frequents with her friends, seems to have feelings for her, but is reluctant to express them due to his friendship with her late husband.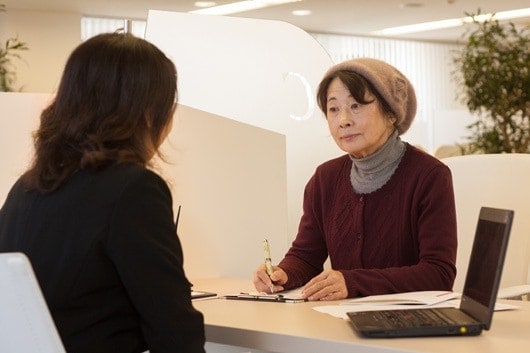 Bunji Sotoyama directs and pens, in his feature debut, a film that presents its subject with tenderness, sensitivity and much humor. Regarding the last aspect, there are numbers of scenes that would definitely produce laughter, like the one during Tae's interview, when she states that the man she looks for must look like Johnny Depp. Shinji's jealousy also moves towards this direction, as it the case with the way Tae and her friends act when they are together, like schoolgirls. This mellow sense is heightened by Sayaka Asaoka and Asuka Matsumoto's fitting music.
However, the dramatic element is not absent, since Sotoyama also deals with issues of mortality, one of the major concerns of the elderly, and with the way their children perceive their efforts to live their lives as they want.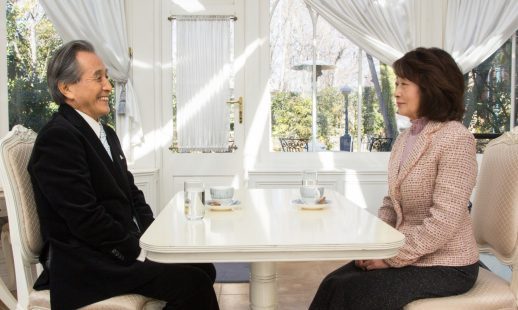 Sotoyama based the majority of the film upon Kazuko Yoshiyuki as Tae, and she delivered in wonderful fashion, portraying an adorable character, who does not seem to be bothered by anything, in order to find love again. Akira Takarada is equally good as the jealous suitor Moriguchi, while Kanami Tagawa portrays a very likeable character as Ayako.
Shogo Ueno's cinematography portrays the various places the elderly frequent with realism, while an image of the Tokyo Tower at night is quite impressive. Hitomi Kato's editing retains the relatively quick pace of the film (for a Japanese indie that is) and elaborately connects the various scenes that feature different suitors.
"A Sparkle of Life" is a beautiful film, which presents a rather difficult subject in very entertaining fashion.
"A Sparkle of Life" is part of the Japan Foundation Touring Film Programme starting in February 2017