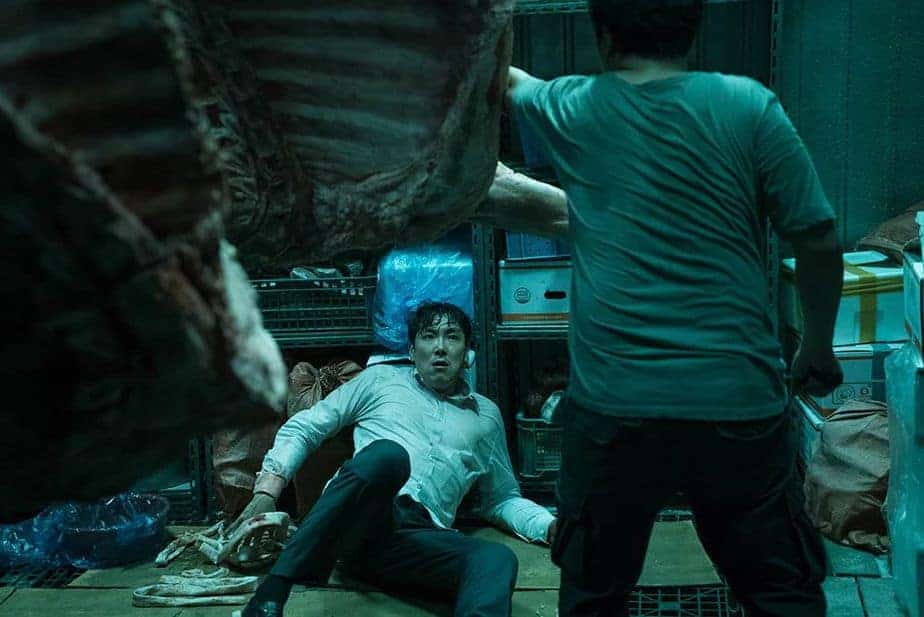 The London Korean Film Festival (LKFF) continues the countdown to its 12th edition, scheduled for autumn 2017, with the UK premiere of Lee Soo-youn's psychological thriller Bluebeard on the 10th of July.
Bluebeard upholds the rich tradition of gripping thrillers from Korean cinema, while offering a new perspective on narratives featuring psychopaths, with a progressively unreliable narrator.
Trailer
The film features Cho Jin-woong as the neurotic doctor Seung-hoon, who suspects that his patient (Shin Goo) and the patient's son (Kim Dae-myung), living downstairs in a butcher shop, are involved in a string of unsolved murders in the city. A trail of gruesome hints keeps the truth just out of reach as the director uses the claustrophobic environs of the city and the increasing paranoia of the doctor to crank up the tension, reaching a shocking finale.
This is the latest in the series of teaser screenings planned in the run-up to the festival, showcasing a diverse range of contemporary Korean cinema. Screenings held earlier this year included Eon-hie Lee's thriller Missing, Baek Seung-hwa's comedy Queen of Walking and Han Jae-rim's political crime thriller The King.
LKFF is organized by the Korean Cultural Centre UK (KCCUK). KCCUK is run by the Embassy of the Republic of Korea with the purpose of enhancing friendship, amity and understanding between Korea and the UK through cultural and educational activities.
Bluebeard screens at Regent Street Cinema at 7:30 pm on the 10th of July. For tickets, please visit: https://www.regentstreetcinema.com/programme/bluebeard/. Twitter updates from the festival can be followed at @koreanfilmfest.
Source: LKFF 2017