Man-seob (played by Song Kang-ho) belts out Cho Yong-pil's Short Hair as if appearing on an episode of James Corden's Carpool Karaoke. Man-seob who is a Seoul taxi driver and widow living alone with his young daughter barely makes ends meet. He would not have to drive Hinzpeter (Thomas Kretschmann) to Gwangju if it weren't for his back rent 100,000 won. "Let's go Gwangju," he says briskly to Hinzpeter, not knowing what awaits him.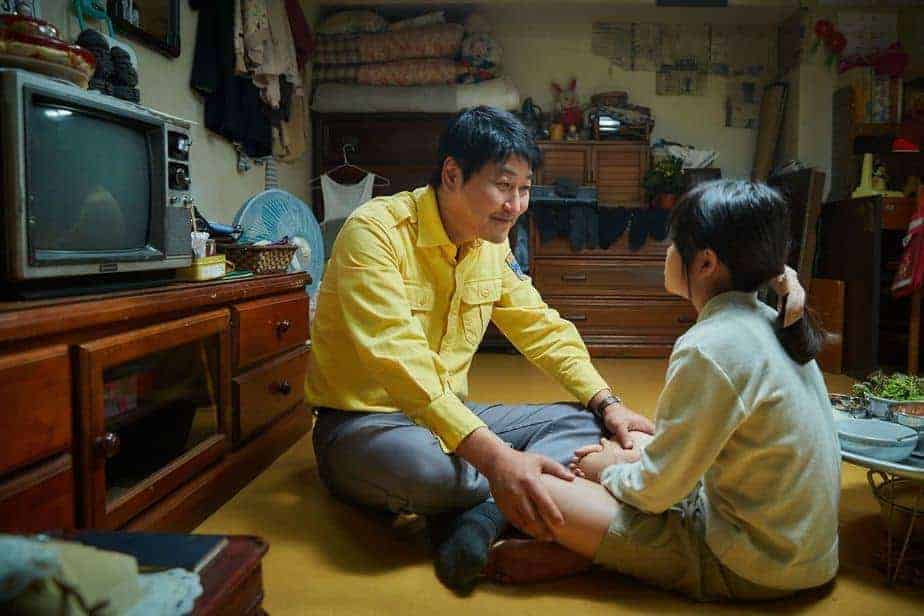 The story resorts to Jürgen Hinzpeter's witness to what he saw and what happened to him in May 1980. It is not detailed about the actual politics of the period and does not invoke the name, Chun Doo-hwan who imposed martial law and slaughtered Gwangju citizens. That is because it is not meant to inflame, but asks the audiences to empathize with Man-seob; we see Gwangju and its citizens at the time through his eyes.
Director Jang Hoon re-creates the besieged Gwangju where is met with savage brutality, including the beating and killing. Troopers armed with clubs, tear gas and rifles, attack Gwangju citizens. The passage of the awakening is guided by Man-seob's emotions. His gaiety tapers as he and Hinzpeter enter Gwangju whose ambiance is grave.
It has the power to unsettle, although it is not a thriller: when protesters who are infuriated by the government's attempts to manipulate the media (to refer to the democracy movement as a rebellion and fabricate the death toll) burn down a local TV station, and the screen is tinted red. And when Man-seob and Hinzpeter elude riot cops' vehicles – a scene in which 'A Taxi Driver' devolves into 'Taxi Drivers'.
Including Gwangju taxi drivers, a woman doling out rice balls, and a soldier with a low, raspy voice at a checkpoint, There are dozens of heroes, instead of just one. The film shows Song as a man who does all he can do to help Hinzpeter televise images of brutality, but would have died without the aid of Gwangju citizens. Yoo Hae-jin and Ryu Jun-yeol who are rendered into the equivalent of Gwangju citizens of the time set the tone for warm, generous, moving, and delectable scenes. There is a respite over a plate of Korean melon slices amid the chaos.
In one of the best scenes – which by using a closeup and a medium shot, creates tearful intimacy between Song and the audiences – his trait of using facial expressions and voice inflection, is masterful. Song's words were spoken with the greatest possible impact in 'The Attorney', so are his emotions in 'A Taxi Driver'. That quality calls forth tears of grief, gratitude, and hope.
At this point in time at which, thanks to President Moon Jae-in, democracy is in full swing in the country, local audiences found themselves filled with emotions they could not label.
With more than 10 million admissions, 'A Taxi Driver' became the highest-grossing film of the year in Korea.