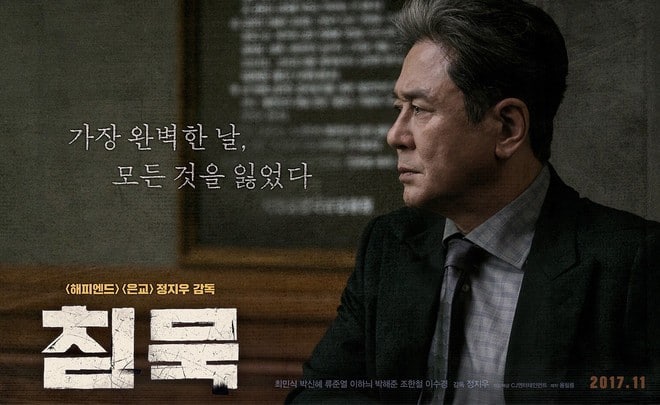 South Korean superstar Choi Min-sik's next film will be 'Silence', a remake of the 2013 hit Chinese film 'Silent Witness' which starred Sun Honglei and Aaron Kwok. The story is about a businessman whose daughter becomes the prime suspect after his fiancée is murdered.
'Silence' is directed by Jung Ji-woo ('Fourth Place', 'A Muse'). The director and star previously collaborated in the 1999 erotic film 'Happy End'.
The cast also includes Park Shin-Hye ('One Perfect Day', 'Miracle In Cell No. 7'), Ryu Jun-yeol ('A Taxi Driver', 'The King') and Honey Lee ('Tazza: The Hidden Card').
'Silence' will be released in Korean cinemas in November 2017, and you can check out the character trailers below.