Lee was an avid film buff from his school days in Hong Kong before immigrating with his family to the US at the age of 19 where he later started making short films. As a producer, he worked with the director Ann Hui three times – with "Summer Snow" (Best Actress award for Josephine Siao at Berlin IFF in 1995), "A Simple Life" (Best Actress award for Deanie Ip at Venice IFF in 2011), and "Our Time Will Come." The script for "A Simple Life" was based on the true story of his maid who worked for four generations of the Lee family for almost 60 years. His book "Taojie and Me" was published in 2012. His play "The Amahs" was produced by Hong Kong Arts Festival in 2015.
Here are his top ten Hong Kong films, in reverse chronological order.
1. The Odd One Dies (1997) Johnnie To & Patrick Yau
The secret world of contract killing comes to focus in the dark, comical tale of Hong Kong's triad. A lowlife gangster is offered a huge fee to commit a murder. He accepts, but there's a catch – he just won a huge fortune and wants to back out of his contract!
Buy

This

Title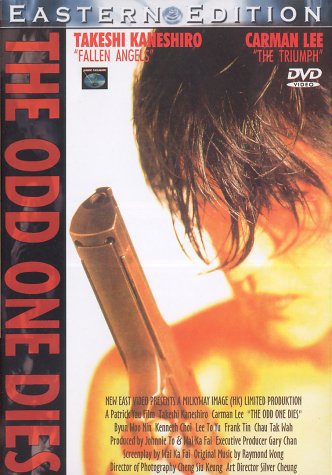 2. Once Upon A Time In China (1991) Tsui Hark
Set in late 19th century Canton this martial arts film depicts the stance taken by the legendary martial arts hero Wong Fei-Hung (1847-1924) against foreign forces' (English, French and American) plundering of China. When Aunt Yee arrives back from America totally westernised, Wong Fei-Hung assumes the role of her protector. This proves to be difficult when his martial arts school and local militia become involved in fierce battles with foreign and local government. As violence escalates even Aunt Yee has to question her new western ideals, but is it possible to fight guns with Kung Fu?
Buy

This

Title

3. Days of Being Wild (1990) Wong Kar Wai
A man tries to find out who his real mother is after the woman who raised him tells him the truth.
Buy

This

Title

4. The Killer (1989) John Woo
A disillusioned assassin accepts one last hit in hopes of using his earnings to restore vision to a singer he accidentally blinded, only to be double-crossed by his boss.
Buy

This

Title

5. Starry is the Night (1988) Ann Hui
University student To Chui Mei first lover is Professor Chang Ying Chuen who is married. Ying Chuen could not the pressure in the University and went to England, Chui Mei tidies up her sad mood and face the reality.
 6. Final Victory (1987) Patrick Tam
An affable guy gets more than he bargained more when he halfheartedly agrees to watch over the wife and the mistress of his incarcerated brother and gets trapped between the women in a love triangle – right before the parole hearing.
Buy

This

Title

7. Brothers from the Walled City (1982) Lam Ngai Kai
The Walled City was one of a place out of official control. Cheng Yuan Lung (Kwan Hoi San) was a Walled City gambling house boss. He left his sons Chia Chin (Kao Fei) and Chia Kang (Chien Hsiao Hou) to his friend, Chiptooth (Pai Wen Piao), when he was killed. Chia Chin grew up and avoided himself from the sins. However Chia Kang mixed with a gang of hooligans and made his classmate Mei Ling (Liu Li Hing) pregnant, eventually leading to Mei Ling's death by falling off a rooftop, accidentally. Mei Ling's father, the fiery-tempered inspector Chang (Wang Lung Wei), couldn't wait to take horrible revenge on Chia Chin and Chia Kang… (IVL)
Buy

This

Title

8. Man On the Brink (1980) Alex Cheung
A young police officer by the name of Ah Chui goes undercover to obtain evidence on a triad gang, while another policeman, Tai, is around to help him out.
 9. At Dawn (1968) Li Han Hsiang & Sung Tsun Shou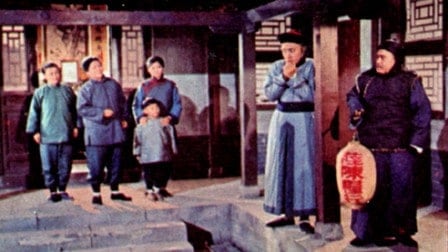 Lu Laosan is forced by his father into a job as a court attendant and quickly realises that the legal system is shockingly corrupt. (Note by Roger Lee: The film was made in Taiwan but was financed by Hong Kong (Cathay Organization)
10. Mambo Girl (1957) Yi Wen
Blending all the elements of the musical genre and the coming-of-age films, Mambo Girl tells the story of a young woman in search of a lost identity, her long lost mother who abandoned her soon after her birth.
Buy

This

Title