Shanjhey Kumar Perumal worked for many years in television production making documentaries, short features, and thematic programs. His short films were shown at international festivals – "Thaipoosam" was screened in Rotterdam, "Jagat" received a cinematography award in Toronto. The full-length film under the same title is the director's feature debut and one of the most important Malay pictures in recent years. The film had its  European Premiere at Five Flavours Festival.
Here are his top ten Tamil films, in various order
1. Arannya Kaandam (Thiagarajan Kumararaja, 2011)
A mob boss must deal with a disgruntled mistress and a vanishing bag of cocaine.
2. Panchatanthiram (K.S. Ravikumar, 2002)
Ram (Kamal Haasan) is a playboy pilot. His marriage to Mythili (Simran) disintegrates after a series of misunderstandings. To cheer him up, his buddies arrange for a steamy evening with a prostitute Maggie (Ramya), but things go wrong and the men are stuck with a dead body and a load of diamonds. The corpse disappears, and Ram's efforts to cover up the event are thwarted by a pesky father-in-law of one of the friends (Nagesh) who thinks Maggie was Ram's wife.
3. Sandhya Raagam (Balu Mahendra, 1989)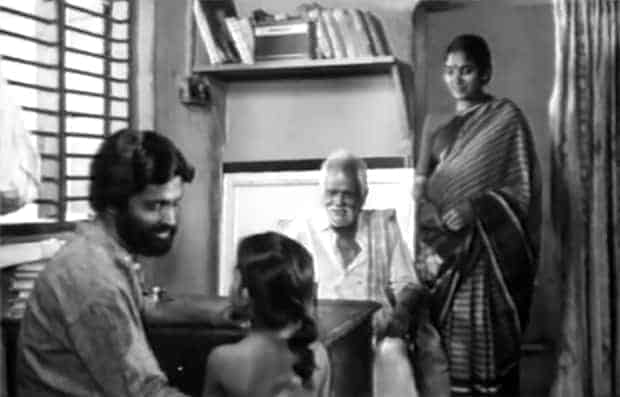 Chokkalingam, an octagenarian, leaves his village upon the death of his wife. He migrates to Madras, where his nephew Vasu, a lower middle-class man lives along with his family. Chokkalingam becomes an additional burden for Vasu, who is not able to meet the demands of his own family.
4. Thalapathi (Mani Ratnam, 1991)
An orphan named Surya raised in a slum befriends a good crime boss named Devaraj and works for him. Their existence is threatened when a new honest district collector arrives.
Watch

This

Title
5. Uthiripookal (J. Mahendran, 1979)
A hedonist/sadist makes life hell for everyone around him.
Buy 

This

Title
6. Mullum Malatum (J. Mahendran, 1978)
A boorish villager butts heads with a newly appointed engineer from the city.
7. Mouna Guru (Santha Kumar, 2011)
A young man's life undergoes a world of change when he has to face a few corrupt police officials.
Watch

This

Title
8. Paruthiveeran (Ameer Sultan, 2007)
A village tough finally succumbs to the unconditional love of his angelic cousin, but his romance faces insurmountable challenges, including family opposition and his own delinquent personality.
Watch

This

Title
9. Anjathe (Myshkin, 2008)
Anjathe is a movie starring Narain, Prasanna, and Ajmal Ameer. Sathya and Kiruba are friends. Sathya is reckless and gets into drinking and violent fights whereas Kiruba studies hard to become a Sub-Inspector. Tables are turned when Sathya becomes a Sub-Inspector.
Watch

This

Title
10. Subramaniapuram (M. Sasikumar, 2008)
A simple film that centers on the lives of 5 educated youngsters in Madurai during 1980 in Madurai, their joys and sorrows. Subramaniapuram not just marks the beginning is a birth of new streamline of extraordinary film.
Buy 

This

Title