It is always nice to watch an action/martial arts film that does not hold its punches back, and "We Will Not Die Tonight" does just that, through a violent, dark and "dirty" approach that benefits the category to the fullest.
We Will Not Die Tonight is screening at the 17th New York Asian Film Festival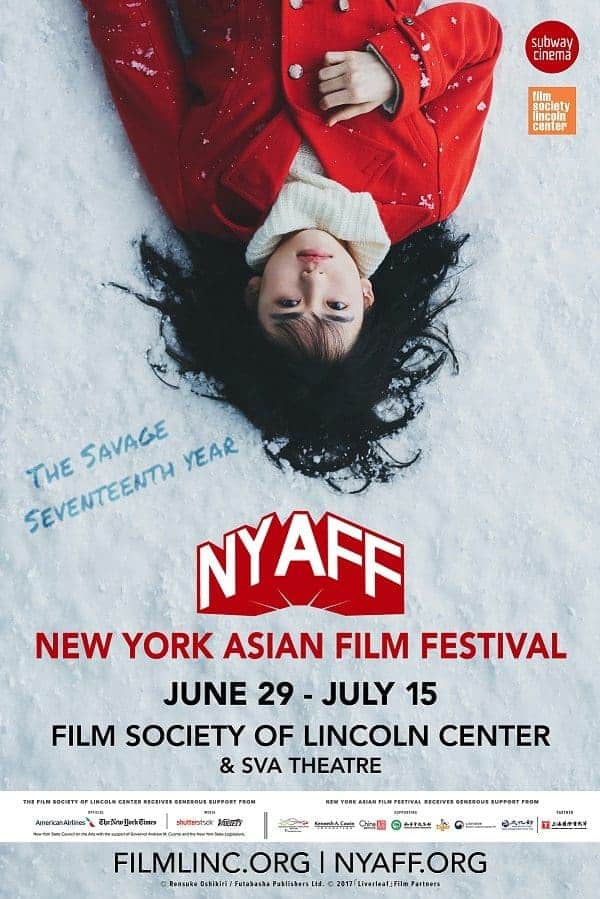 Kray is a stunt performer whose career is on a downward spiral, since her moves are considered outdated. However, she cannot abandon this line of work, since she has to take care of her ill father, who was also a stuntman. Her financial situation is dire; therefore, when her ex-boyfriend Ramil, arranges a gig for the two of them and the rest of a group of stuntmen, including Jonesky, Rene Boy and Che-che, she agrees to help him, although reluctantly. However, the whole group is shocked to learn that Ramil's old friend Bangkil wants them to kidnap children from the streets in order to harvest their organs. Their denial is met with hostility from Bangkil's gang, and a series of events unfolds, that has the "gang" hiding in an abandoned building, trying to save a girl named Isabel and themselves from the scores of enemies Bangkil has unleashed towards them.
Despite shooting the film in just eight days, Richard Somes has managed to produce a great movie, which thrives on atmosphere, gore and action, through an approach that combines the agonizing thriller with martial arts action. The narrative begins in a dramatic tone, but as soon as the action begins, it never actually ceases, with the bloody fights following one another, to the point that the film becomes a slasher, after a point, as the characters use machetes, hammers, axes and almost every object that could be considered a weapon. In that fashion, Jake and Jhappy Bahian have done a great job in the action choreography, which also includes a number of "catfights", with finesse giviErng its place to brawler tactics, in an approach that highlights the "kill or die" base of the film. This approach also induces the film with a relative realism, since even the "good guys" get their share of beating and even die in more than a few occasions.
Furthermore, the film unfolds as a cat-and-mouse game, since the group's utmost purpose is to get away from their enemies who outnumber them significantly. The setting of the abandoned building serves this sense of claustrophobia to the fullest, and gives an industrial essence to its aesthetics, which is heightened even more by Alex Esperto's tactics in the cinematography, who presents images dominated by green, yellow and eventually red colors, and the heavy metal music of the soundtrack. Jaymie Dumancas's editing is also great, inducing the film with a very fast and fitting pace.
Erich Gonzales is great in the protagonist role, with the antithesis presented by her cute face and the violence she emits working completely in her favor, while I found the idea of having her wear a Metallica T-shirt quite fitting with the film's aesthetics. Alex Medina is quite convincing as the "slimy" Ramil who gets his share of punishment for his mistake. Thou Reyes as Jonesky, Nico Dans as Rene Boy and Max Eigenmann as Che-che round up the gang nicely, with their diversity in appearance also serving the film's style. Paolo Paraiso as Bangkil is a very convincing villain, although I would prefer if him and the rest of the bad guys had a bit more time on screen.
If you like your action films brutal, dark, and dirty, you have to search no further than "We Will Not Die Tonight", definitely one of the best action films of the year.