Selected Filmography:
Magnificent Butcher
The Prodigal Son
Mr.Vampire
School On Fire
Painted Faces
Exorcist Master
During the mid 1990's, I happened to stumble across a kung fu movie called "The Prodigal Son", which changed my life forever. It had everything, awesome Kung Fu, Comedy, Drama, Training Sequences and the star of the show, Lam Ching Ying. It was only a few years later when I read Lam Ching Ying had passed away in 1997 from liver cancer, I was deeply saddened. Since then, I have had the privilege to collect many of his movies, Lam Ching Ying was not only a great Martial Artist and Stuntman, but he was also a very good Actor.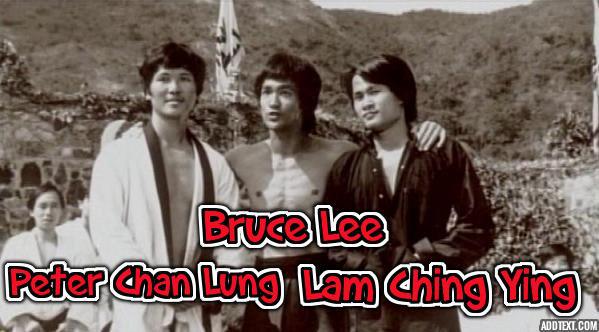 Lam Ching Ying joined the Peking Opera School at a very young age, under the guidance of Madame Fan Fok Fa. By the age of 17, Lam became a stuntman appearing in Shaw Brothers movies such as Brothers Five (1970), The Golden Knight (1970) and The Lady Hermit (1971). In 1971, Lam Ching Ying moved to Golden Harvest Studios, working mainly on Bruce Lee movies such as Fist Of Fury, The Big Boss and Enter The Dragon (Also appearing in the finished 1978 Bruce Lee film Game Of Death). Other movies you can see Lam Ching Ying appear in around this time are HapKiDo (1972), A Man Called Tiger (1973), The Skyhawk (1974), The Man from Hong Kong (1975) and more. But it wasn't until The Magnificent Butcher (1979), where we got to see Lam showcase his Acting and Martial Arts skills on screen in a big role. The showcase fight in this movie is between Lam Ching Ying and Yuen Biao, amazing timing and skill which could never be re-filmed in today's movie industry.
In 1980, Lam Ching Ying went on to appear in a Sammo Hung Horror/Kung Fu movie titled "Encounters of the Spooky Kind". But in 1981 something special happened, when Lam went on to play the role of Leung Yee Tai in the Kung Fu classic The Prodigal Son. For those who don't know, Leung Yee-tai is a famous Wing Chun master and sifu of Leung Jan (Played by Yuen Biao). The Prodigal Son won the Best Action at the Hong Kong Films Awards, which Lam Ching Ying took to the stage and accepted.
The following years would see Lam Ching Ying appear in movies such as The Dead and the Deadly, Hocus Pocus, My Lucky Stars, Those Merry Souls and the classic Mr.Vampire. Mr.Vampire was a big hit in Asia making HK$20,092,129 at the box office and spurned a few sequels and spin offs like Mr.Vampire 2-3, Magic Cop, Vampire Vs Vampire, The Ultimate Vampire, Exorcist Master to name but a few.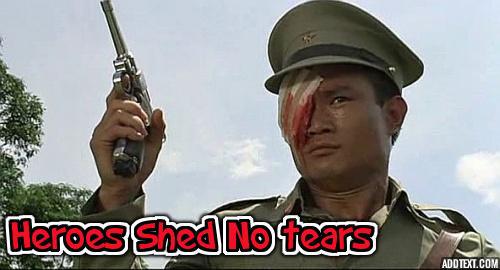 Here is a list of Lam Ching Ying movies throughout the 1980's and 1990's to look out for:
The Millionaires' Express, Heroes Shed No Tears, Eastern Condors, School On Fire, Painted faces, Spooky Encounters, Red And Black, An Eternal Combat, The Tantana, Spiritual Trinity, Legend of Wong Tai Sin, Pom Pom and Hot Hot, Mr. Vampire 1992, Mad Mad Ghost, Martial Arts Master Wong Fei Hung, The Green Hornet, Shaolin Avengers, Chinese Ghostbuster.
Lam Ching Ying is not only a legend of Hong Kong Cinema, but a legend of World Cinema. Behind the screen or infront of it, Lam Ching Ying dazzled audiences around the world for over 40 years and I hope the future generations to come will not forget people like Lam Ching Ying and those around him, who gave us the best years of cinema we will ever witness. I thank Lam Ching Ying for instantly making me a fan for life in the mid 1990's and i hope others out there get to see his movies and watch him shine on screen.
RIP Lam Ching Ying – 27th December 1952 – 8th November 1997.