Awarded with the Blue Dragon Film Award for Best Leading Actress and Best Director, "I Can Speak" addresses many topics, but one, in particular, takes the spotlight: Comfort Women. This term refers to women and young girls that were taken away from their families and were tortured and forced to be sexual slaves by the Japanese Imperial Army during World War II.
"I Can Speak" is screening at the 17th New York Asian Film Festival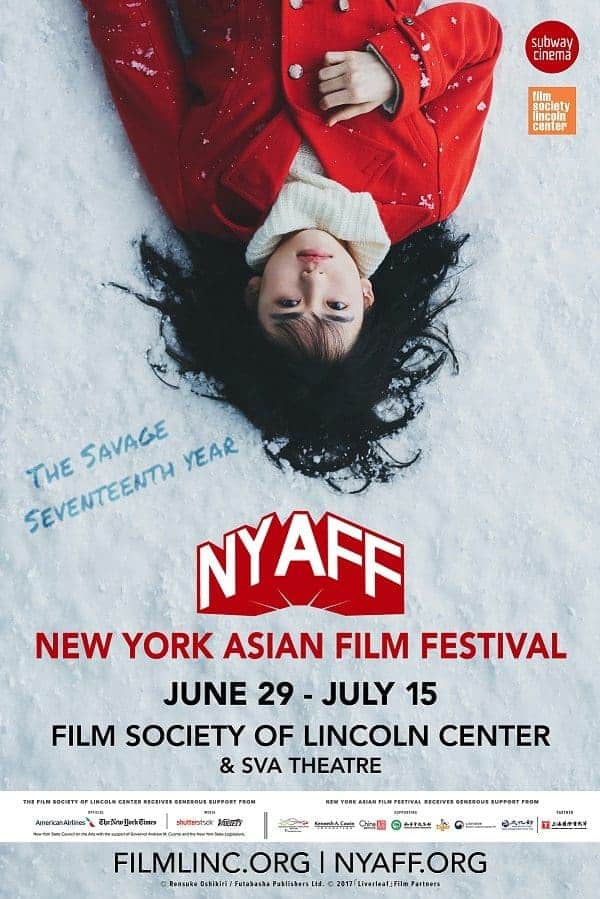 Na Ok-boon is an elderly woman (Na Moon-hee) who is always looking for some wrongdoings at the market where she lives, in order to file official complaints at the local government office. She is an extremely persistent woman with a strong sense of justice and integrity. However, this is put to test later on. While filing a complaint, Na Ok-boon meets the new junior civil service officer Park Min-jae (Lee Je-hoon). Impressed by his English, Na Ok-boon asks him to teach her English – and Na Ok-boon doesn't accept no as an answer. As Park Min-jae learns the true reason of why Na Ok-boon wants to speak English, he becomes closer to her and supports her in every step. Their relationship results in a peculiar friendship that changes their lives.
"I Can Speak" feels at some point very much as a Korean television drama, changing its progress of the story as the time goes by, and enhancing the drama factor by having over the top slow-motion scenes. However, in this case, the twist is not a totally unexpected outcome. The character of Na Ok-boon is developed meticulously and this helps us to contextualize the result of the plot twist. The pace of the film is pleasant and leaves us space to connect the pieces of Na Ok-boon's story but also of Park Min-jae's.
Having experience in comedy and drama, filmmaker Kim Hyun-seok ("YMCA Baseball Team," 2002; "Cyrano Agency," 2010) effortlessly manages to lead us from comedy to drama without almost noticing it. Throughout the shift of genres, the relationship of the protagonists is strengthened. The grandmother-grandchild relationship blossoms through Park Min-jae's younger brother, as he joins Na Ok-boon to eat dinner. The time spent eating together and practising English unifies them and reflects on an issue that many elderly people face today, having a lonely ageing.
Furthermore, actress Na Moon-hee's depiction of Na Ok-boon conquers our hearts as she depicts a fearsome woman who has a big heart with almost genuine emotions. It is no surprise that Na Moon-hee won several Best Actress awards. Lee Je-hoon's performance shows us a role that was perfectly written for him. He is there to make Na Moon-hee's character shine, and he does this not by diminishing his role, but by delivering a credible and honest portrayal of an intelligent young man.
The film's visuals are banal, but nevertheless entertaining, as they are your regular Korean drama cinematography (of good quality). In this film, what certainly counts is the deeper message that it conveys. "I Can Speak" invites us to understand today's struggles of the Comfort Women's traumatic experience, as it expresses the national concern and respect for these women.