Films about mid-life crisis are not so common, even if one considers cinema as a whole. Sunny Chan however, decided to tackle the subject, by including the all time favorite theme of the sports' underdog, to make it more entertaining, along with a number of social comments.
"Men on the Dragon" is screening at the 17th New York Asian Film Festival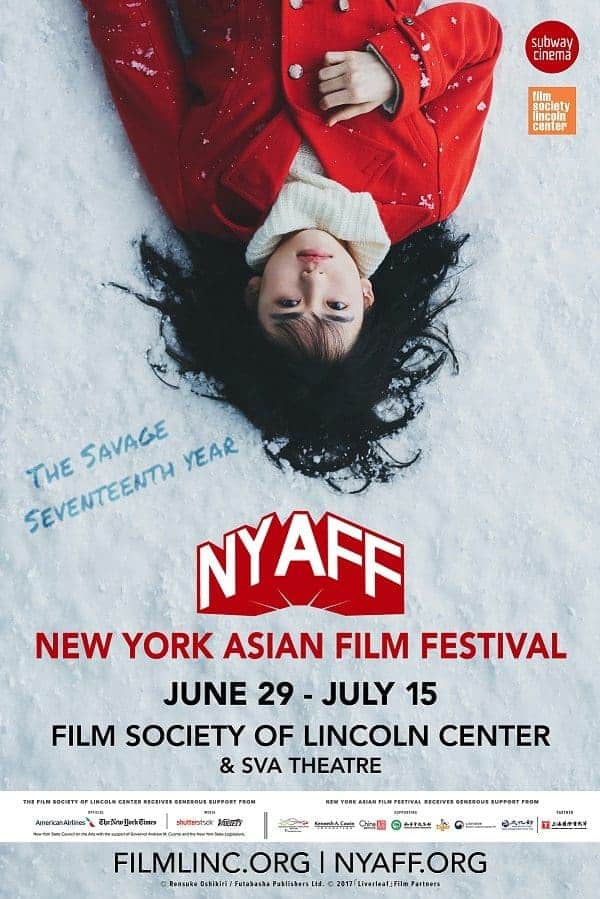 Chan Lung, Suk Yee and William are three installation technicians working in the engineering division for an ailing telecom company. The story begins with them participating in a strike against the company's policy of mass layoffs, but backing up by signing the petitions with a fake name. Eventually, and as they manage to avoid being fired, they find themselves having to participate into training for rowing, as the company decides to create a team that will compete with the crews from other companies. Apart from their professional issues though, all experience a mid-life crisis, for different reasons. Chan Lung is in love with the single mom next door, even resorting in cooking for her and her daughter every day in order to be close. Suk Yee has to take care of his son by himself. William dreams of returning to professional sports, which he abandoned for the sake of his girlfriend. Eventually, Tai, a middle manager who tries to woe his estrange wife back in joins them, while their interaction with coach Dorothy, who dreams of becoming a professional coach in a male dominated world, gives them courage to face their troubles head on. In the middle of all this seems to be two tickets for an Andy Lau concert that change hands a number of times.
Sunny Chan directs a bittersweet comedy about the lives of middle-aged men in Hong Kong. Through his quite captivating and likeable characters, he makes a number of social comments. The difficulties of relationships, the hardships of the working environment, male bonding, and the benefits sports can have on people are the main ones. Despite the seriousness of these comments, Chan has chosen to retain a rather humoristic, to the point of whimsical approach towards his subject, which works quite well though, in both terms of presenting his comments and entertainment. In that fashion, both the various jokes (the scene where Chan Lung offers Andy Lau tickets to his love interests and her reaction are a distinct sample) and the episodes that take throughout the film are hilarious, even for people who are not so knowledgeable about Hong Kong.
On the other hand, Chan avoids making the film a story of struggle that leads to triumph, as so frequently portrayed in sports' film, but instead retains a bittersweet approach that makes the film quite realistic, despite its comedic base.
The acting (and the casting) benefits all of the above aspect to the fullest.  Francis Ng is great as Chan Lung, a man desperately trying to woe his neighbor while having an adorable relationship with her daughter. Kenny Wang as Tai presents the man who appears serious and composed but actually is on the verge of a nervous breakdown with gusto, while Poon Chan Leung as Suk Yee is the main source of comedy in the film, for his interaction with the coach and his general behaviour (not to mention his name). Jennifer Yu as Dorothy highlights both her resolve and her vulnerability convincingly, in probably the most serious role in the movie.
Man Po Cheung's cinematography includes some impressive images, particularly during the rowing sessions, while Alan Wai-Lun Cheng's editing provides the film with a relatively fast pace that suits its aesthetics quite nicely.
"Men on the Dragon" is quite easy to watch and manages to get a number of messages through a rather entertaining approach, and that is where its true value lies.