"The Age of Blood" started production in 2016 and was completed and released in 2017. This film is the debut feature of filmmaker Kim Hong-seon, who previously worked on television dramas of a similar genre.
The Age of Blood is screening at the 17th New York Asian Film Festival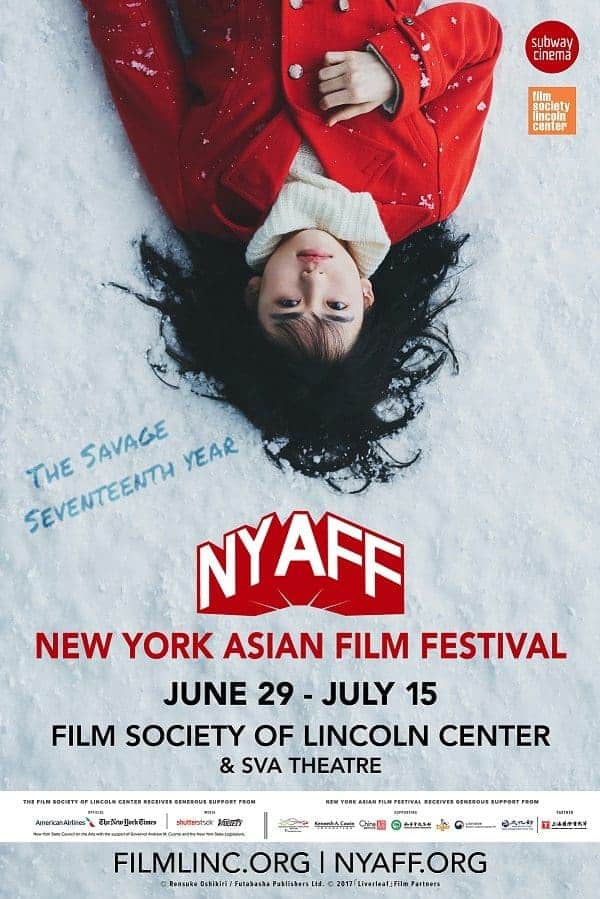 This historical action film set in the Joseon era depicts the story of Kim Ho (Jung Hae-In), the greatest swordsman, who receives an order to be the prison guard – something that he doesn't appreciate as it degrades him. Nevertheless, he obeys. One night, members of the rebellion invade the prison where Kim Ho works. They want to free prisoner Lee In-jua (Kim Ji-Hoon) who is the mastermind behind the conspiracy against the king. This resistance wants to kill the king that same night, and Kim Ho must fight these warriors in order to save his family, pride, and supreme king.
The film sounds fantastic, but, unfortunately, it lacks context. The prime topics of loyalty and family vanish in the undeveloped story and character description. For every move of the main protagonist, there is an unanswered question. We know that he has to face five martial arts warriors, but how can we explain that the main protagonist knows the background of the warriors, it remains a mystery. Moreover, little to nothing is mentioned about his loyalty to the king, creating a void in the story and weakening the main topic, which leaves us with an unexplored territory.
The editing and cinematography are exceptional when compared to its narrative. CGI blood à la Tarantino and poor choreographed fighting scenes decrease the film's value. Nevertheless, the fighting moves and the actor's skills revive these scenes. And although the film may seem as if you made the wrong choice, "The Age of Blood" assures us entertainment – and a few acceptable fighting scenes – until the end.
The cast is fantastic at martial arts, but they forget, for instance, that they are wounded, making them a sort of superhuman John McClane. The main cast has a remarkable potential that is impoverished due to the lack of character development in the script.
"The Age of Blood" is entertaining, but unfortunately the undeveloped characters make it a quiz show – questions everywhere. This historical action film is your late-night watch on a lazy day when you want to disconnect. It is a film to forget historical accuracy and enjoy the unexplored potential.