Malene Choi Jensen's first full-length feature keeps on travelling from festivals to festivals and is coming to the New York Asian Film Festival. Between fiction and documentary, the movie questions the human need of belonging and of roots.
The Return is screening at the 17th New York Asian Film Festival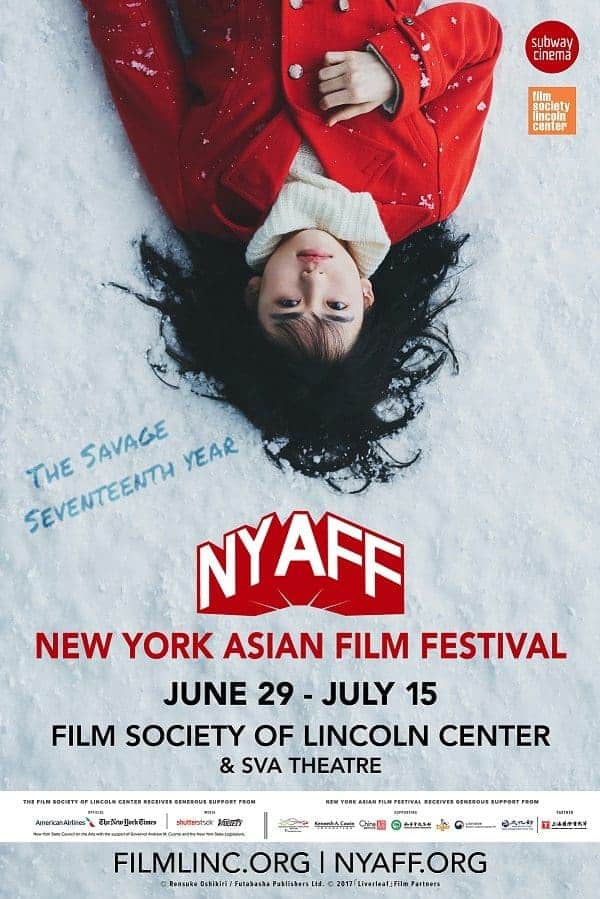 The film starts with Karoline, thirty-something Danish woman, arriving in a Korean guest house. The house's inhabitants seem to all share something: they are all Korean-born and were given for adoption in Western countries. Different personalities encounter. They all go through a life-crisis and look for some answers in the Asian country. Karoline meets Thomas, another Danish-Korean adoptee who happens to be staying at the same hotel. If they are not at the same point in the research for their genitors, they both connect and support each other in this intense moment.
The plot raises an interesting and moving topic. The theme of adoption might exemplify somethings that is, in the end, very human: the need to belong (to a family but also to a community), the anxiety to be abandoned, and the concern to have and develop roots.
Karoline's character, played by Karoline Sofie Lee, is touching. Her feelings are not explained but transmitted to the audience. Her personal struggles, hopes and disappointments are easily understood and received. The relationship of the main character with Thomas (played by Thomas Hwan) is intriguing. Unfortunately, the latter, however moving, sometimes lacks nuance. It could have to do with the fact that his character is not at the centre of the film. It could also have to do with the fact that the actor is experienced and might struggle a little to appear as a non-actor and hence, loses some authenticity.
The movie's hybrid form is interesting. The filmmaker's background in documentary clearly influences the film. If it weren't for a few scenes, the viewers could actually believe "The Return" is a purely non-fiction work. Moreover, this peculiar form allows a wider questioning of what is fiction and what is not. Just like in many neorealist or neorealist-influenced movies, The Return" enjoys a slow-pace, a natural lighting and tries to convince us that the actors are all non-professionals. Catherine Pattinama Coleman's images and frames are very beautiful. However, just like the movie in general, they are sometimes too self-contemplative.
"The Return"is a nice movie, interesting for the topic is raises but also for its form. The images are beautiful. However, it is sometimes too self-indulgent, and perhaps because of its hybrid form, tends to lose some authenticity.