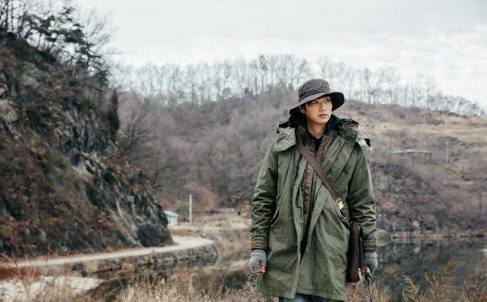 Screening in the Directors Week section and Orient Express section of 'Fantasporto Film Festival' and winning both Best Film Award and Best Screenplay awards, newcomer 'Kim Jin-Mook's' debut 'True Fiction' shows us a world where no matter what power you may posses, every action has its equal reaction. 
We meet Lee Kyung-Seok, an aspiring senator on the campaign trail for mayor supported by his father in law, on the way to his wife's cottage with his mistress. An accident introduces them to a strange young man who claims to be the caretaker of the grounds and invites them for a dinner that over the course of a few hours, will have enormous consequences for all sat around the camp fire.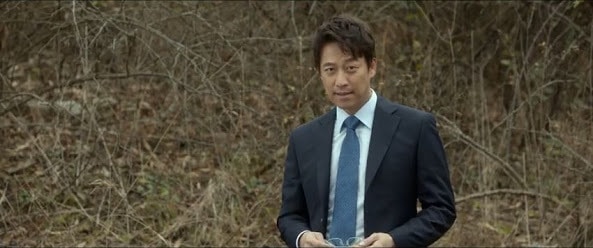 First timer Kim Jin-Mook writes and directs a slow burning thriller, that, like a rolling stone, gathers more and more pace as the film unfolds. A story-line with multiple twists that at first may seem a little tedious, is purely appetiser for a fairly well executed final act. 
Technically, the film performs quite well, with excellent use of nighttime scenery to build the tension. The music was for the most part, a little cheesy with a 70's police cop show vibe, but once again the third act came through with some great brooding synth work. 
Oh Man-Seok ('A Brand New Life') plays our mayoral candidate supported by his mistress Lee Na-Ra ('Forgotten') and our antagonist Ji Hyun-Woo ('Trot Lovers'). Ji Hyun-Woo is clearly the stand out, as the smiling Kim taking us on whatever journey he wants to tell to suit his story. 
I guess my only real concern was that, although the culminating final twists and scenes unravelled in a hugely entertainment way, regardless of the outcome you never really care for any of the characters. They are all bad people doing bad things, so without having empathy for anyone, when someone is defeated, it's by someone equally deserving of their comeuppance. I'm not saying by any means you need to have likeable characters for a film to have any merit. It's just, I found myself hoping everyone would be punished, but in a thriller of this style there will always be some sort of winner, alive or dead.
I think for a first time film, it is an excellent effort but maybe the character development needed to do delve a little deeper. Irrespective I look forward to his what his sophomore film has in store for us.