Steady as the beating drums of Drum Tao band whose members proved to be as fast as the lightning storm they brewed at the opening ceremony held in X-Theatre, Tokyo International Tokyo International Film Festival 2018 has to offer one of the most enlightened and enriched programs (almost 200 films beeing screened) ever conceived in its long run of 31 years history.

'We find ourselves in the rapidly expanding era of digitalization and globalization, but at the same time we must not forget about the true values of film entertainment' – with these words Mr. Hirai Takuya, Minister of State for "Cool Japan" Strategy and Intellectual Property, opened his speech at the Opening Ceremony.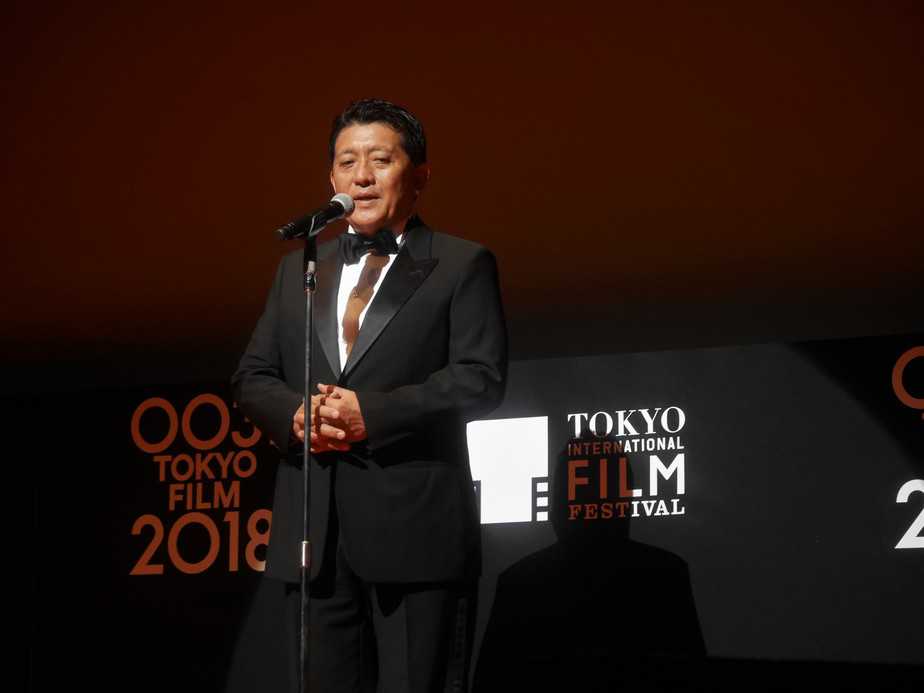 Soon after, Mr. Ryohei Mirata – Commissioner for Cultural Affairs echoed his words by citing Ken Takakura who once said that movies are beyond borders and languages, they have the power to transform living sadness into hope and courage. 'We have had a long line of prominent film directors and definitely one of the most renowned figures so far is Yasujiro Ozu who established three basic visions of the essence of the cinema: viewer's joy coming from art appreciation, promotion of mutual exchange of thoughts, acceleration of film industry development'.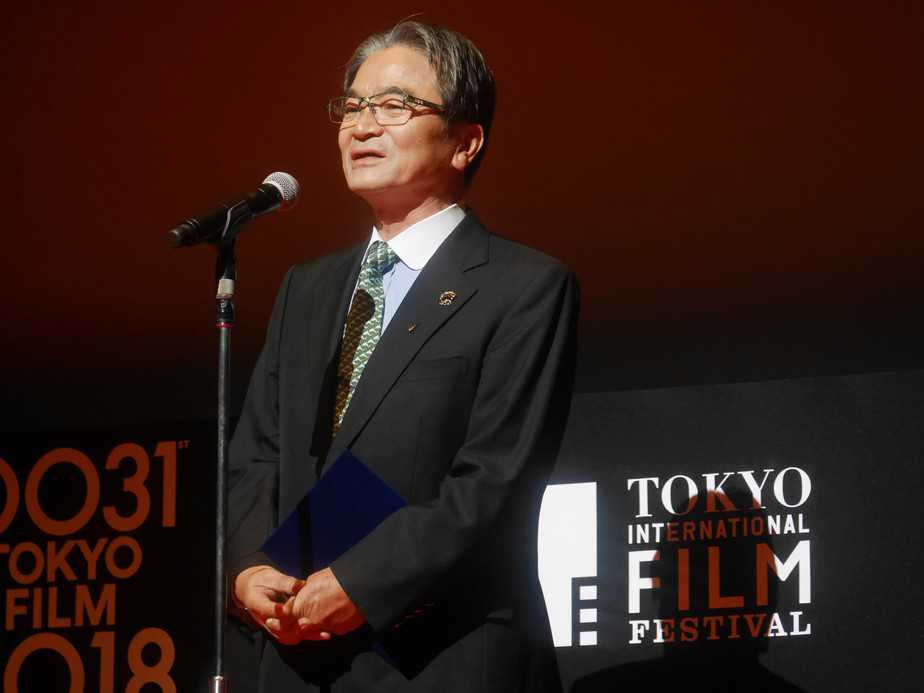 One thing has not changed for the Festival Director – Mr. Takeo Hisamatsu: movies have been the motor of his actions and he has never regretted choosing this path as he admitted in the introductory speech. 'Last year we set forth our vision as sharing the joys of cinema, propelling exchange between film professionals and fostering a future for film. This year we are aiming to establish and reinforce this theme, rather than taking on a new one'.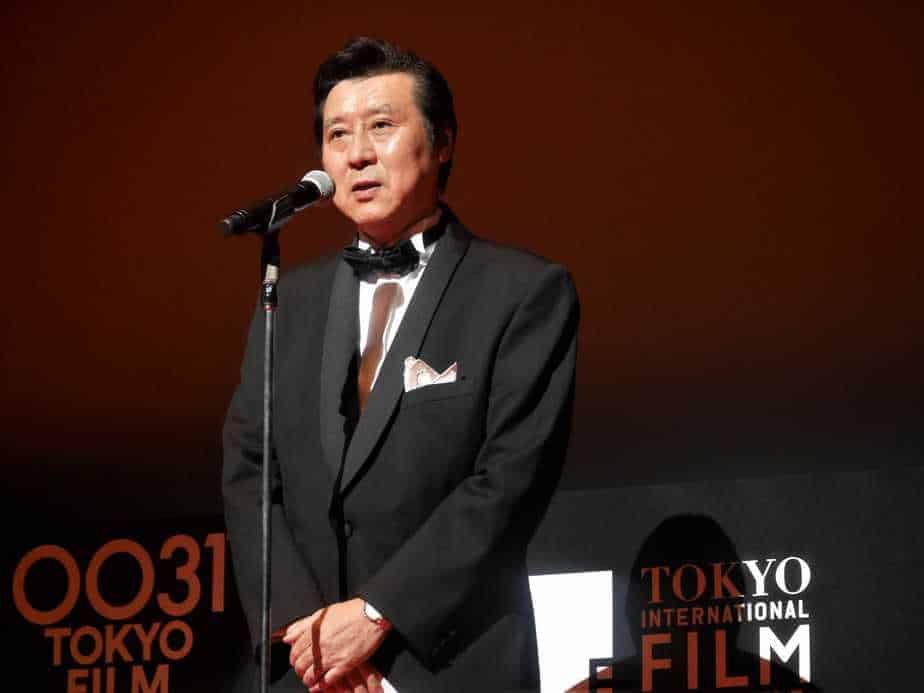 The highlight of the opening ceremony was the appearance of Mayu Matsuoka, nominated the TIFF Ambassador, and Koji Yakusho who well deserved his own retrospective spotlight in the 40th anniversary of his acting career. The naturally blissful actress paid humble respects to Hirokazu Kore'eda and the deceased Kirin Kiki with both of whom she made it to Cannes. Ms. Matsuoka admitted it was a great honor to take upon the ambassador's role, taking into consideration the fact that it had not been a long time ago since she stepped-up internationally in her career by acting in 'Tremble all you want' the previous year.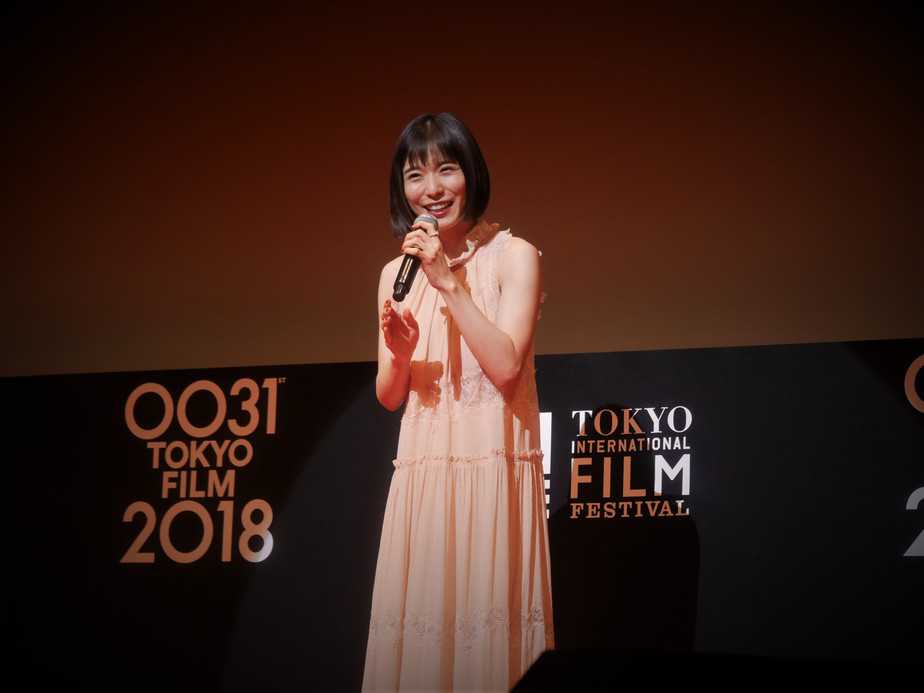 No less modest turned out to be Koji Yakusho, gallant as usual, who unabashedly confessed that he might actually not look back at the movies he starred, since he never liked his own face, but on the other hand he would never forget seeing himself at the dance classes he had had to cope with under Masayuki Suo's strict directions.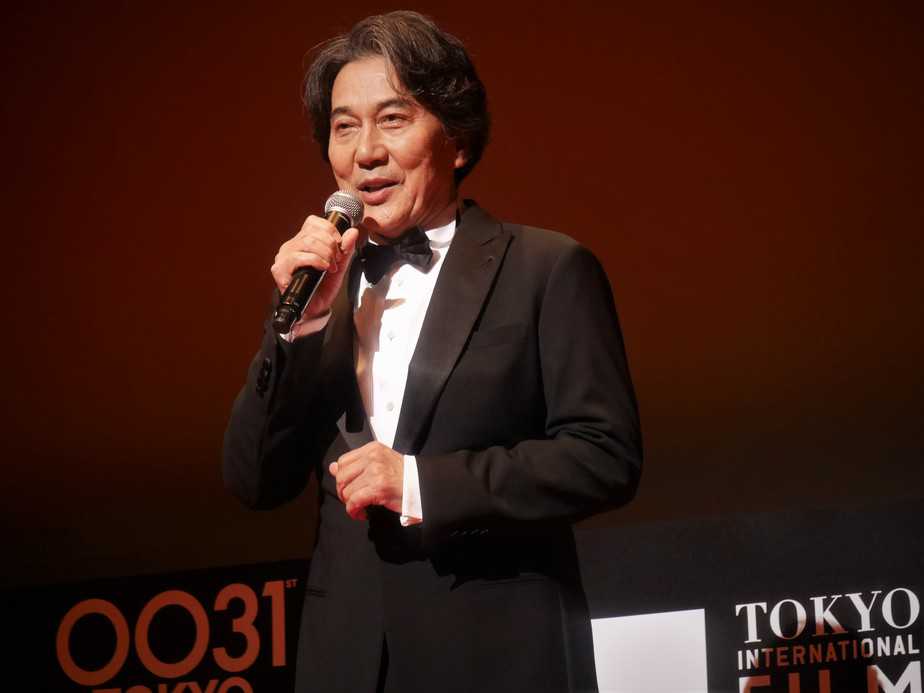 TIFF has been divided into different sections: International Competition, Asian Future, Japanese Cinema Splash, Japan Now, World Focus, Crosscut Asia, Japanese Classics and Special Screening, each consisting of separate committee of jury members being veterans of filmmaking,  movie production and acting. Brillante Mendoza – the acclaimed neo-realist from the Philippines has been elected the president of the International Competition, being accompanied by Bryan Burk, Taraneh Alidoosti, Stanley Kwan and Kaho Minami. Among 1,829 titles from 109 countries, 16 films were selected, which tops the bill as for the number of entries at TIFF. Two Japanese movies made it to the finals – 'Another World' by Junji Sakomoto and 'Just Only Love' by Rikiya Imaizumi. Apart from Koji Yakusho's retrospective, the Animation Focus sheds a new light on Masaaki Yuasa and his four feature length films plus the shorts.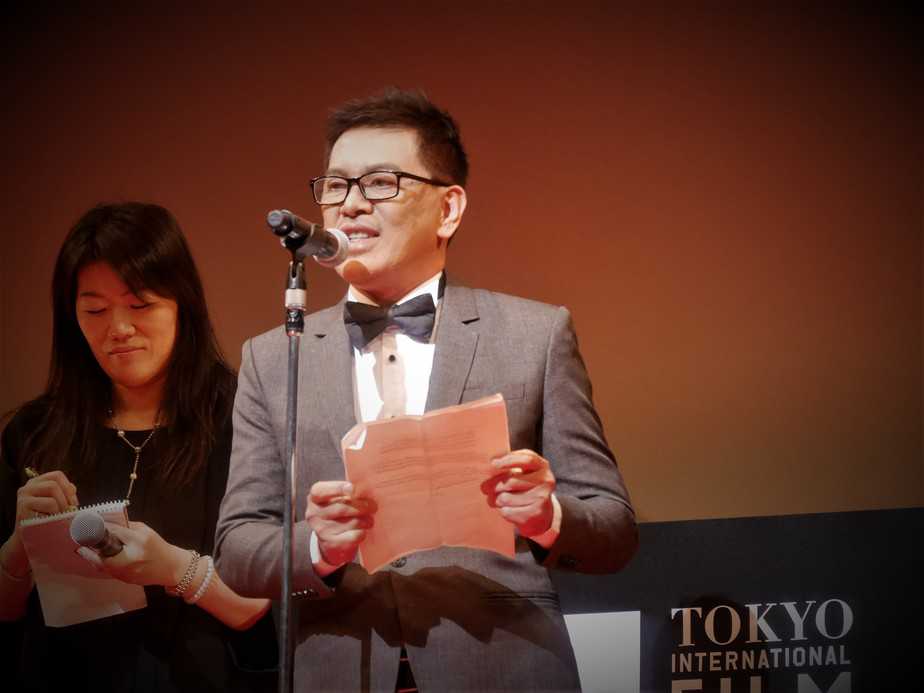 The biggest cinema carnival in Japan will last for ten full days from October 25 to November 3, 2018. Scattered among Roppongi Hills, EX Theater Roppongi, Hibiya Step Square, as well as other venues of the unlimited Tokyo metropolis, serving as the first-rate sorcerer, once again gives the audience that old razzle dazzle everybody was yearning for, yet more expansive, empowering and enlightening with a bigger bang than ever.
---
Message from the Festival Director
Sharing the Joys of Cinema
Takeo Hisamatsu
Takeo Hisamatsu joined Shochiku Co., Ltd in 1978, and in 1986 became manager of Shochiku USA's Little Tokyo Cinema, Los Angeles. He returned to Tokyo in 1989 and was appointed senior manager of the Exhibition Department. In 1994, he joined Time Warner Entertainment Japan as General Director of the Theatrical Distribution Department, Warner Bros. Pictures Japan. In 2001, he rejoined Shochiku as Director of the Theatrical Distribution Department, Production and Acquisition, and became an Executive Managing Director in 2003. He was named president of what is now Shochiku Broadcasting Co., Ltd. in 2006, and in 2010 rejoined Warner Entertainment Japan Inc. as Deputy General Manager of Warner Bros. Pictures Japan. In 2015, he established his own company, My Way Movies, where he serves as president.
---
Programming Directors and Advisors
Competition Programming Director
Yoshihiko Yatabe
Yatabe entered the film distribution and advertising business after working for the Industrial Bank of Japan (currently Mizuho Bank). He also has produced documentaries and managed the Festival du Film Français au Japon. Joining TIFF in 2002, he oversaw the Programming Division and served as Programming Director for the Japanese Eyes section (17-25th TIFF) and Japanese Cinema Splash (26th TIFF). In 2007, he assumed the position of Competition Programming Director for TIFF.
Asian Future Programming Director
Kenji Ishizaka
Ishizaka began researching and critiquing Asian and documentary films after majoring in film studies in Waseda University's Graduate School. He planned and managed an Asia Middle-East Film Festival Series from 1990 to 2007 for the Japan Foundation. He has been a Programming Director of TIFF since its 20th edition in 2007. He concurrently holds the position of professor and dean of Japan Institute of the Moving Image. He has written several books, including 'Amidst the Sea of Documentary: Dialogues with Tsuchimoto Noriaki', published by Gendai Shokan.
Japan Now Programming Advisor
Kohei Ando
Ando, who in his youth worked with Shuji Terayama, is known for his refined and creative expressivity as a filmmaker. He is a global pioneer in incorporating Hi-vision techniques into filmmaking. His films have received numerous awards, including the Silver Maile Award at the Hawaii International Film Festival and the Grand Prize at the International Electronic Cinema Festival in Montreux. His works are included in the collections of major art museums and film libraries in Paris, New York, Los Angeles, Tokyo and elsewhere. In both 2001 and 2005, Ando retrospectives were held in Paris. He is also a professor emeritus at Waseda University.
TIFF Teens Programming Advisor
Mitsuo Tahira
In 1992, Tahira organized the first international film festival for children in Japan, 'Kinder Film Festival'. Since 1994, he's been involved in the festival as the producer and festival director. In 2015, changing the festival name to 'KINEKO International Children's Film Festival' and, moving the venue to Futakotamagawa, Tokyo, he made it grow into the largest international children's film festival in Japan. He is also aiming for greater development of children's film by cooperating with children's film festivals worldwide, since 2016 spreading Japanese films in the world and since this year focusing on creating a network between Japanese creators and members of children's film festivals from abroad.
Animation Focus Programming Advisor
Ryusuke Hikawa
Hikawa is an animation and special effects researcher, as well as a professor in the Graduate School of Global Japanes Studies, Meiji University. He graduated from Tokyo Institute of Technology. Hikawa has served as a jury member at the Japan Media Arts Festival, the Mainichi Film Awards and as a selection member of the Film Merit Category, The Bunka-Cho Film Awards. He is a member of the Science Fiction and Fantasy Writers of Japan. For the Agency for Cultural Affairs, Government of Japan, he conducted a survey on special effects in Japan and wrote the 'Guide to Japanese Animation: Robot Animation'. He recently authored 'Hosoda Mamoru no sekai-kibou to kiseki wo umu anime-shon' ('The World of Hosoda Mamoru: Animation Generating Hope and Miracles').
More information: https://2018.tiff-jp.net/en/