Based on a one-shot comic titled "13th Quiz Show" by Eakasit Thairaat, "13: Game of Death" was a huge success, both in Thailand and internationally, winning a number of awards from festivals all over the world, and eventually having a remake in Hollywood, titled "13 Sins."
Buy This Title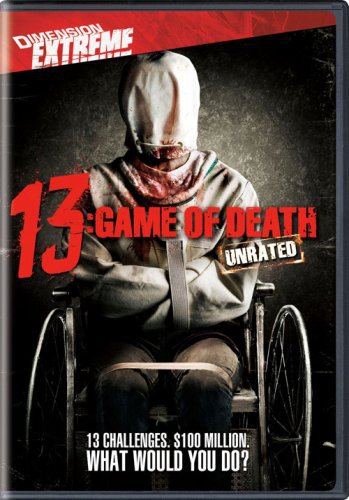 The film tells the tale of Phuchit Puengnathong, a music instrument salesman, who has the worst day of his life. During a visit to a potential client, he discovers that a colleague has already closed the deal behind his back, and upon his return to his car, he finds out that the police has seized it. Furthermore, when he arrives at his office, his boss calls him and forces him to sign his resignation in order to receive a letter of recommendation. Subsequently, his mother calls him and asks for money for his sister.
Moreover, Phuchit has overcharged his credit cards, and his girlfriend, who recently became a famous singer, has abandoned him. Drowned in despair, he sits in the stairwell of his building to smoke a cigarette when something unexpected occurs. A girl calls him on the phone and seems to know everything concerning him, including what he is doing at that moment. She asks him to participate in a game, where his first task would be to kill a fly with the newspaper he is holding, and upon completion, his account will be credited with 10000 baht. And thus the game of death begins.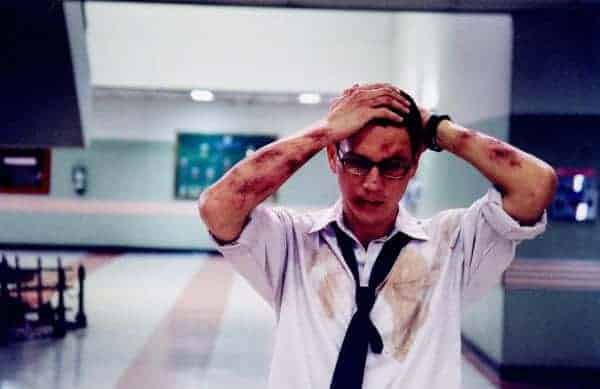 Chookiat Sakveerakul was only 25 when he wrote and directed this film. However, he managed to create an astonishing movie that moves with extremely rapid pace and combines artfully elements of thriller, noir, horror and action, even incorporating a number of darkly humorous moments. The question he presents is quite evident: "How far can a man reach in order to earn money?"
The combination of the graphic depiction of violence and the permeating sense of irony and mockery do wonders for the film, as occasionally it functions as a comic book that has transformed into a live-action movie. This sense is heightened by both the cinematography (also done by Sakveerakul) and the great use of Kitti Kuremanee's music, which intensifies the agony, the main sentiment the film emits. The combination of direction, cinematography, and music is masterful, as it gives a great rhythm to the film. The finale may be a little extreme (to the point of illogical), but it fits the comic book aesthetics of the film perfectly.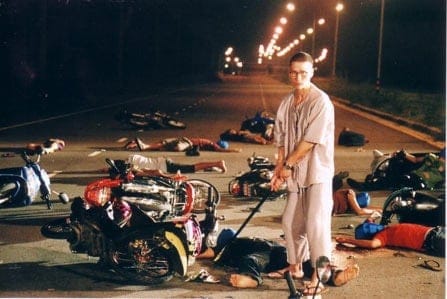 Krissada Terence is staggering in the leading role, presenting a variety of feelings and states in an utterly competent fashion, as the whole film revolves around him. His character reminded me of D-Fens, the role Michael Douglas played in "Falling Down", particularly due to his attire and his psychological status, although "13: Game of Death" definitely takes the concept a number of steps further than the American film.
"13: Game of Death" is a great film, one of the best contemporary action thrillers of all time, and a must-see for every fan of the genre.