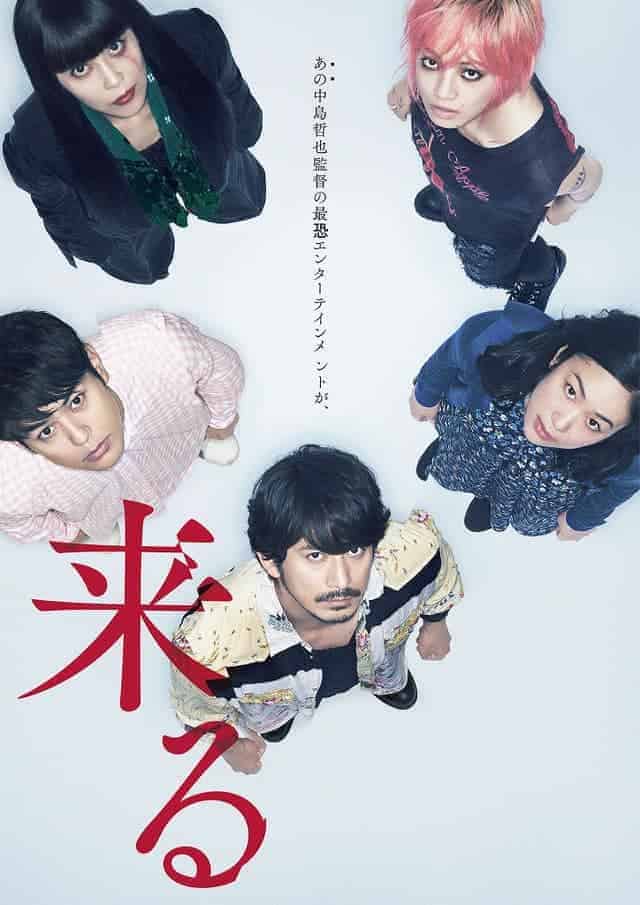 Japanese director Tetsuya Nakashima ("Confessions" "World of Kanako") has completed production on his most recent film "It Comes". The horror film is based off the novel "Bogiwan ga Kuru" by Ichi Sawamura. The film features a familiar cast with Satoshi Tsumabuki (Paco and the Magical Picture Book, The World of Kanako), Takako Matsu (Confessions) and Nana Komatsu (The World of Kanako) all returning to work with Nakashima on this latest production.
The film is set to be released on December 7th, 2018, a trailer for the film, originally titled "kuru", has been released
Synopsis
Hideki Tahara (Satoshi Tsumabuki) and Kana Tahara (Haru Kuroki) are newlyweds. Hideki is excited about his future with Kana. One day, a mysterious person visits the company where Hideki works. Hideki's colleague conveys the visitor's message to Hideki "about Chisa-san case." As soon as Hideki hears the name Chisa, he becomes stunned. His wife is pregnant and they have picked the name Chisa for their baby. Only Hideki and Kana know the name. Soon the colleague that talked to the visitor has a mysterious death.
2 years later, more mysterious cases take place around Hideki. He is then introduced to freelance writer Nozaki (Junichi Okada) and his girlfriend Makoto Higa (Nana Komatsu).