Mayu Akiyama – worked in the fashion industry while studying at the Film School of Tokyo. Her graduation production, 'Garconne – The Woman having both sexes', featured a refreshingly intersexual protagonist. It was selected for the 11th Tanabe-Benkei Film Festival and was nominated for the Art Center of Tokyo Grand Prix.
'Rent a friend' –  making friends of the opposite sex in adulthood is hard. Is it even possible? Web magazine editor Nasa Mochizuki (Eri Tokunaga, in her first leading role) meets Sota Yanase, who tells her that he can switch off hist attraction to women any time. Turns out he's a 'rental friend', and Nasa decides to rent him herself. When her roommate Tamaki gets closer to Sota through music, Nasa discovers her contractual relationship with him cannot lead to something more, even if she wants it to. Mayu Akiyama makes her feature debut with this story about the unusual 'relationship' between a guy and two gals.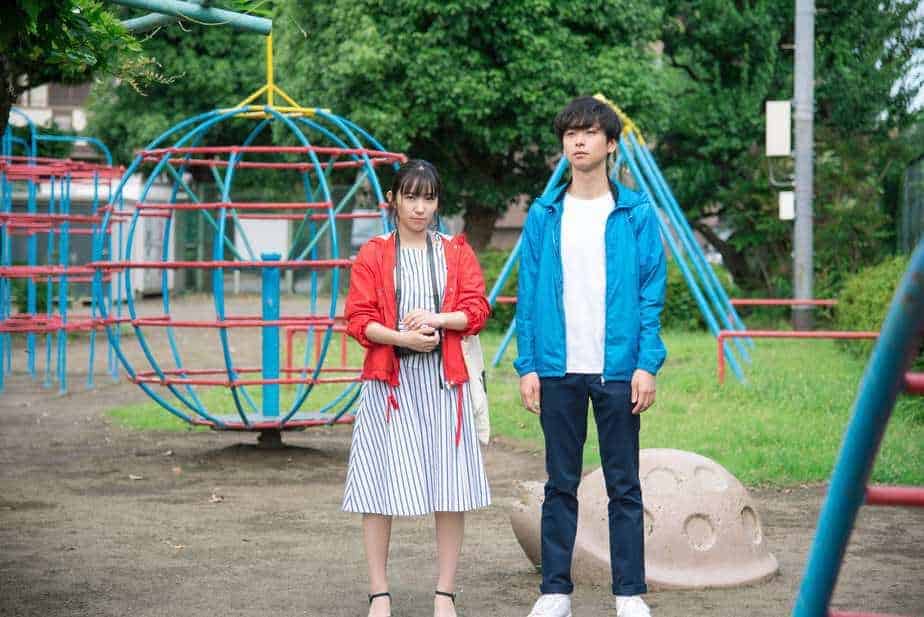 The interview was conducted during the 31st Tokyo International Film Festival. The author wants to express sincere gratitude to the good offices of all the Festival crew.
So, do you actually believe that in Japan making true friends of the opposite sex, those who can support each other through thick and thin, is possible?
I think so, however it's not simply a matter of nurturing friendship itself, but getting a knack of how not to be caught up in a trap of love and affection. It's quite complicated, but all in all, it helps to strengthen the bonds between two people.
In Japanese language there are at least several major words depicting a friend, starting from tomodachi [friend/companion], nakama [fellow/colleague], yuujin [friend], up to shinyuu [close friend]. How do you classify all these?
Oh, it's true! Tomodachi is used most frequently and widely, I suppose. You can meet somebody only once and you've already become 'friends'. It also applies to schoolmates, in other words all people from a sphere you share. So when one loses connection with the sphere, for instance graduates from university, then it often happens the contact is gone.  Sometimes even I don't understand the meaning of the word tomodachi. That's basically the reason why I shot the movie. If I were to choose the most one that conveys the strongest spiritual connection then it would definitely be shinyuu – the most supreme 'version' of a friend.
When watching your movie I had a feeling that the two main protagonists are somehow advancing that 'friend stratification ladder', which eventually leads them to proper relationship.  
Indeed – they finally advance to be able to share romantic feelings. They've grown mature to the extent they are able to face the music and go beyond the unplanned turn of events. They still have a long way to go and it's not only romantic love that awaits them on the way, though.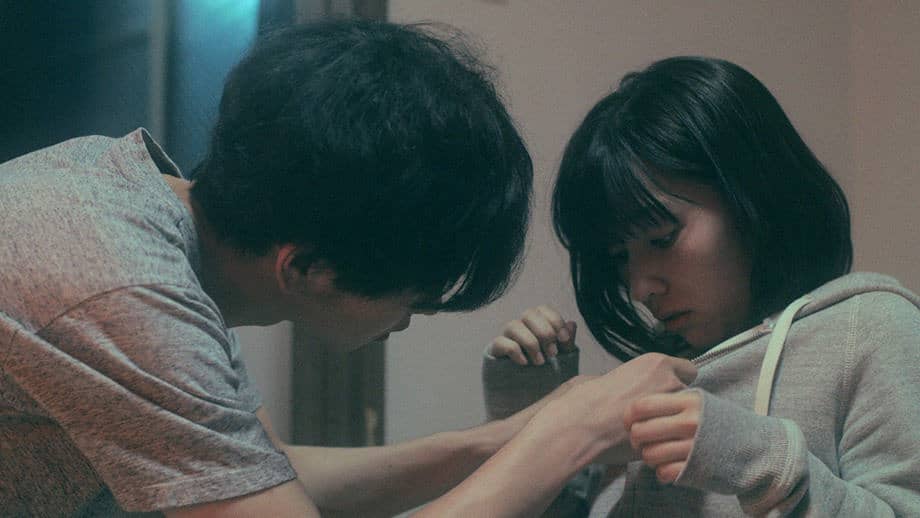 During the past few years, there were quite a few movies that depicted characters who struggle in order to fill up their loneliness, like 'Rent-a-cat' by Naoko Ogigami, but also for instance memorable Yuki Tanada's first feature film 'Moon and cherry', based on a similar concept of an 'experiment' like yours. Don't you think that this kind of 'experiment' on how much one can or how much one mustn't cross the friendzone is bound to failure from the start?
Yeah, the female character – Nasa uses a pretext of writing an article in order to meet the guy, but in fact she is being penetrated by curiosity and eventually the rental friend – Yanase sees her through. At this point, their mutual trust collapses for a while. I wanted to show that there are certain people in this world who – driven by curiosity – are apt to deceive and hurt others, which is by no means a noble thing, but yeah it happens.
Do you believe that among young generation in Japan there are many people who actually feel they're lonely?
There is quite a popular word recently: sontaku (surmise, conjecture about somebody's feelings) and it's very, very Japanese. In Japan it is important to 'read' the atmosphere and actually know when to hold back, so as not to cross the border. Naturally, it automatically creates a barrier and perhaps in that aspect one might say people in Japan feel lonely, because they are being restrained by social conventions. Even if there's a real chance one could 'bump' into each other and feel really intimate, many people block that opportunity purposefully. I wanted to show in my film the darker side of human solitude, but in a more cheerful way, so as to bring a gleam of hope to the viewers.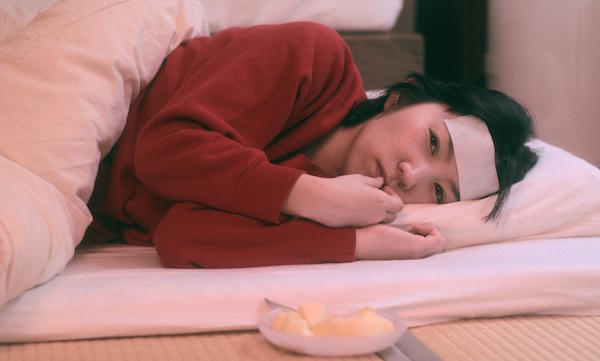 The core question: is it possible for one to rent a friend in Japan?
It is. I rented one myself!
You did?!
Yes, in order to interview him for the sake of the movie, so I could know all the angles about the rent-a-friend industry.
How do you apply, then?
Via Internet. You enter your name, contact number and the friend-type you're interested in.
I somehow have a feeling this business can thrive only in Japan…
I heard it also works in China. Anyway, I rented one and I was really dubious about the atmosphere in the very beginning, however the result was unexpectedly good. It is generally based on a premise you pay the money and the rental friend meets all your requirements and expectations – in other words he/she accepts you the way you are. I wasn't expecting that,  but I felt quite relieved during the meeting and it was a completely new discovery for me.
Well, then your experience adds up to the reality of your movie, but didn't you in fact act a bit like the female character you created yourself –  you used a rental-friend, so as to write up your own story?
Let's just say a little tiny bit (laughs)
Don't tell me he doesn't know about that… (laughs)
In the beginning I wanted to play a trick on him and winkle out all the information I needed, but unfortunately I'm not a good liar, so in the end I spilled all the beans (laughs).

The interviewer made a little research. To all people who would like to become rental friends in Japan, the conditions are as follows:
AGE: Over 18 (high-school students not allowed)
SEX: Regardless of gender
PHYSICAL APPEARANCE: neat and clean, smiling brightly, a type that can be liked  by anybody (people who are over individualistic or wearing extravagant clothes are out of question)
PAYMENT: Depending on the character of the job, but usually approximately over 1600 yen per hour plus extra fee for commuting
ID: Job requires presentation of ID Card and 'My Number' card.
Job aimed at people who have the sense of integrity and protect the confidentiality of clients, scrupulously adhere to the time schedule, are well-mannered, have both social skills and know social conventions.