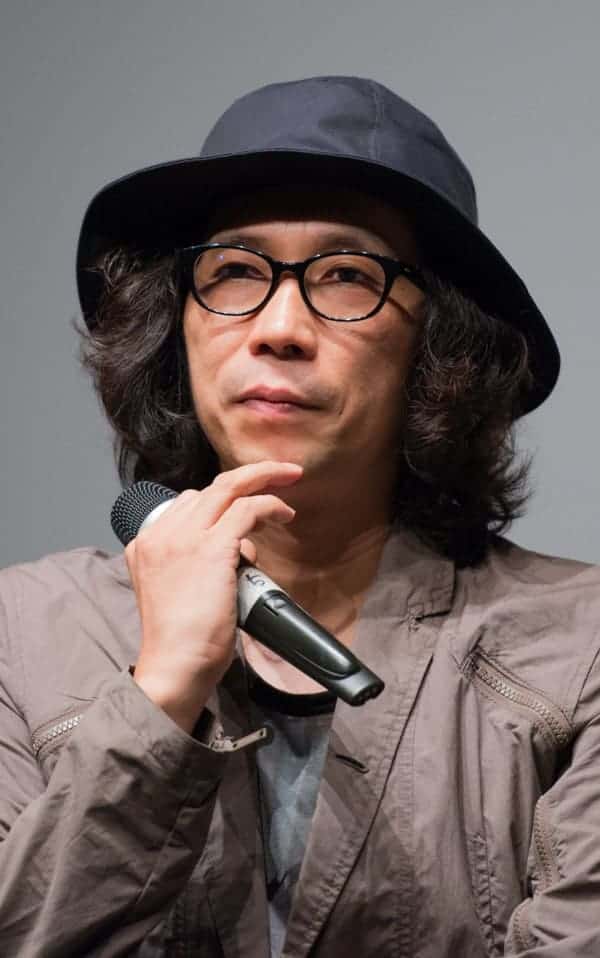 Isao Yukisada was born in Kumamoto in 1968. His first feature film, 'Sunflower' won the International Federation of Film Critics Award at the 5th Busan International Film Festival. He directed 'Go' in 2001, which won and nominated over 50 awards at home and abroad, including Best Director at the Japan Academy Awards. In 2010, 'Parade' won the International Federation of Film Critics Award at the 60th Berlin International Film Festival.
'River's Edge' is based on a legendary comic book by Kyoko Okazaki now turned into a movie with a hand of director Isao Yukisada, who has made many coming-of-age films which throw the feelings, troubles and growing pains of youth into sharp relief. With a brilliant young cast including Fumi Nikaido and Ryo Yoshizawa, a tribulation of hopeless desires and loneliness of teen life now reveals.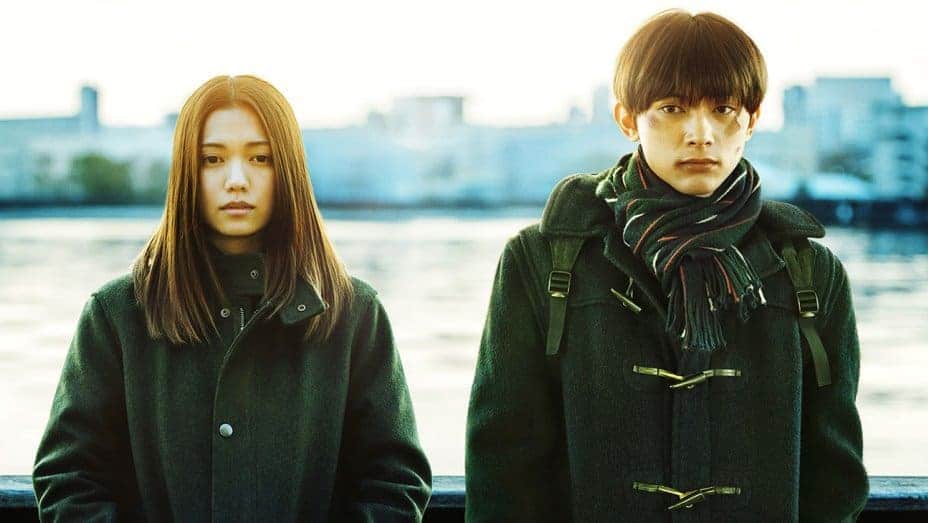 The interview was conducted during the 31st Tokyo International Film Festival. The author wants to express sincere gratitude to the good offices of all the Festival crew.
I have to congratulate you and admit that your film had a huge impact on me. I was actually stunned that you managed to change your aesthetics to that extent, I had a feeling I was watching a movie of a completely different film director. 'River's edge' is naturally based on Kyoko Okazaki's manga under the same title ('Ribāzu ejji'), however didn't you have a second thought to name it strictly in Japanese language or even take a risk and switch the name to –  for instance – 'In a grove'?
Actually, not. 'River's edge' is a renowned piece of work in Japan, so I didn't want to make any alterations. As far as I am concerned, adapting a manga into a film requires meticulous planning and if it doesn't match the original, then it often happens the final result is miserable. I wanted to stay in compliance with both the content and the title itself.
In my opinion, it could have been made into a great TV series – a crossbreed of 'Twin Peaks' and 'Fargo' set in Japan. What do you think?
Ah, David Lynch! Although, I had a feeling that Okazaki wrote the manga as one story knowing precisely when to close the book on it, so when shooting I didn't want to add anything more, neither cut, so as to keep the balance. On the other hand, when one adds the so-called +α factor then it becomes something completely else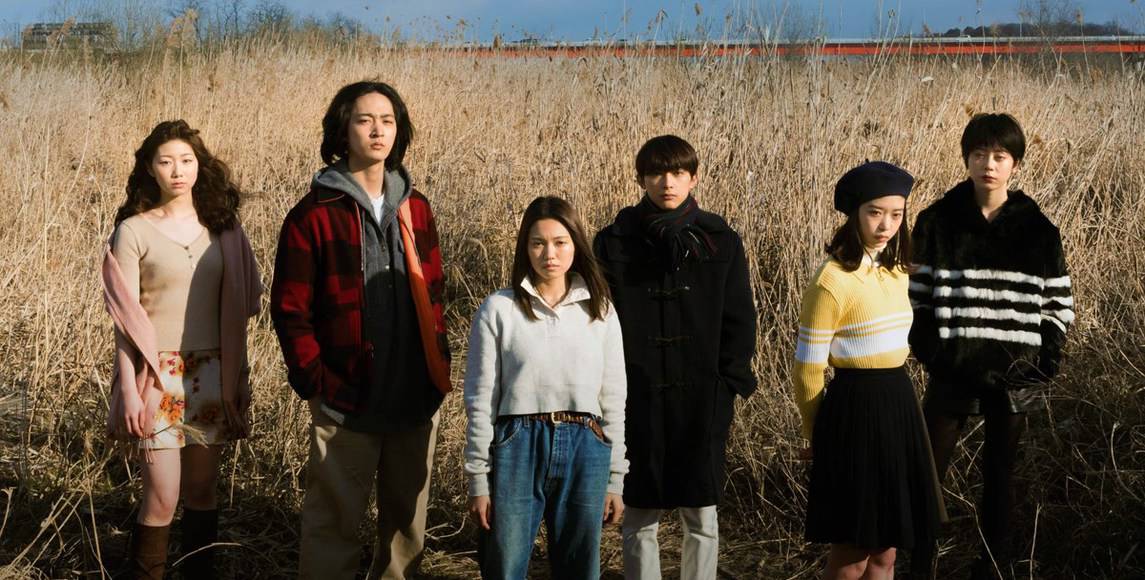 What distinguishes 'River's Edge' from your previous works is that we don't see the world from the characters' –  but on the other hand – from the city's perspective, as if it was a bystander, like a glum clown, in which lurks the dormant evil. 
I remember that the time the manga was published between 1993/1994, I was in my early 20s. In the 90s there were many people who were not interested in world affairs, socially indifferent, so as to say. The economic crisis followed by the price bubble collapse stirred dark thoughts in their minds. No matter if one read a newspaper or watched TV, it was always the same: very pessimistic vision of the nation. If one depicts youth at that time brimming with joy, happiness and hope, it is somehow a contrived vision to me. Although, there were and are many entertainment movies later that stay in absolute contrary to what I have experienced. For me it was inevitable to portray the characters through the city's obscure lenses  – it helped me to deepen the dark atmosphere, so the final result is still not that common in Japanese cinema.
Your characters don't 'cry out love in the center of the world' anymore, bur rather strip up hatred. 'River's edge' is a truly dystopian portrait of 90s Japan, filled with dirt, morgue atmosphere, necrophilia and animal instincts. As you just mentioned, it stays in contrary to many other contemporary Japanese movies, exposing very provocative and lascivious scenes. Was it difficult to handle the young actors and encourage them to build up such obscure personas?
Actually they handled it pretty well, since they had piled up previous performing experience. There was no gimmick in their acting. Instead of processing, they were simply themselves on the set. I am against exaggeration or any type of over-doing , otherwise all the work goes into waste. As for actors with briefer training experience, I was glad they performed in a natural way  –  it really helped to maintain the realism.
Do you believe that the characters you portrayed might be the 'harmful insects' of the society?
Hmm…Perhaps I look at them from a completely different perspective, because I was also a part of the group that reached adolescence in that period. Somehow I even sympathize with them or feel related to. On the film set, I wasn't actually thinking that I was shooting such an extremely dark movie as others might say. It wasn't really my intention. Naturally, that time there were certain lads who took drugs or other stimulants, however I didn't have the feeling of discomfort regarding the process that brought them to this. People from the audience tell me afterwards that the vision they saw was quite extreme and radical, so it makes me ponder for a while, though.
There is however some kind of an uncanny 'sickness' factor which you conclude in the very last verses: 'This city was in an epidemic state and it knew about our short eternity'.
Had the movie been shot in the 90s, inevitably it would have been perceived as indecent. However, from nowadays perspective, it seems somehow distant, since even city sceneries themselves have become more beautiful and colorful. A lot of changes have also happened inside me since then and perhaps precisely because twenty years have passed, I was finally able to face that decade and accept it the way it was.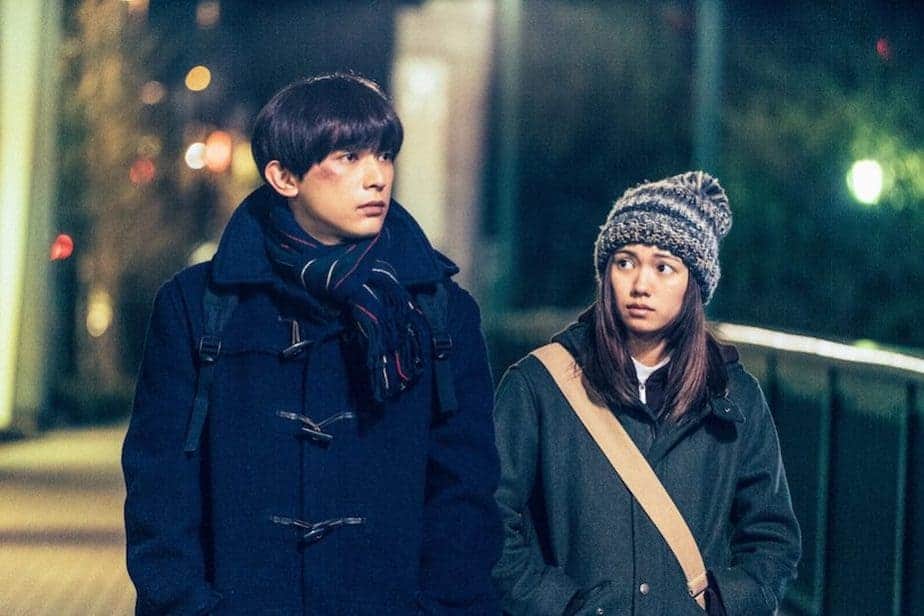 From the very first scene, one senses the documentary style you incorporated which –  on the contrary – brings in very peculiar Verfremdungseffekt, as if you intertwined the real and the imaginary. It strikes especially after Tajima's death when she suddenly summarizes: 'It was good to live'. So are those documentary portrayed characters already dead?
 That is a part I would like to leave up to viewer's imagination. Those interviews were actually brought in order to mark the border between the movie fiction and the reality. Kind of a breaking the fourth wall. I wanted the actors to come out from their roles, stand disrobed and unprepared in front of the camera and have them talk about their aspirations and preferences. The fact that they managed to cope with that experiment, not knowing exactly what was the real purpose, shows the universality of Japanese society – nothing has changed since twenty years ago. I really wanted the audience to feel it, so in that aspect, let me say that the characters are still alive or omnipresent, as to say.
Last but not least –  a very personal question. In the last interview, Fumi Nikaido is being asked about what actually life means to her, replied that it is a feeling both warm and cold. If you where in her position what would you say? What is the meaning of life to you?
To live is…First of all why I was so attached to the Okazaki's work is because it describes life as a process which ultimately leads to the final stage, which is death. Kozue says 'it serves you right!'. Actually that 'serves you right' phrase applies to all of us – no matter if we are aristocrats or beggars, virtuous or wicked, we all turn into ashes in the end. Being aware of it, we choose our fate and decide how to fulfill this process and this is exactly what I do myself, too.