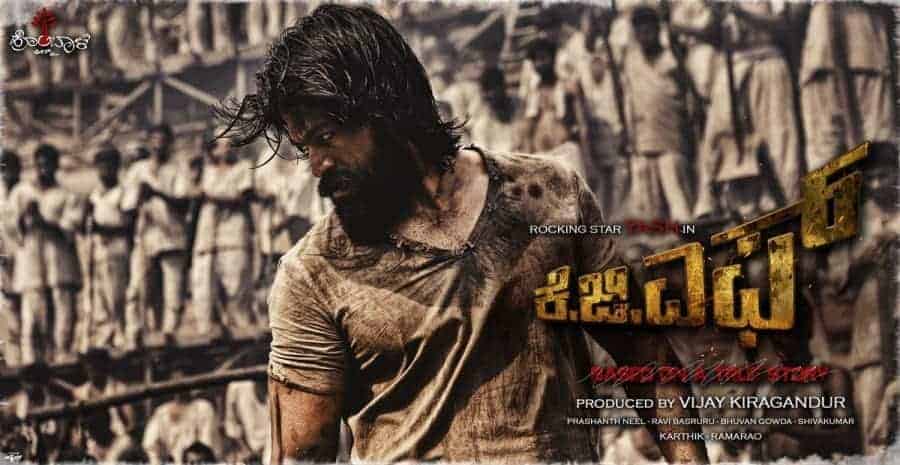 Director Prashanth Neel ("Ugramm") comes together with actor Yash in this period action drama based on the Kolar Gold Field, produced under the banner Homable Films. After the production that took more than two years, this is the Chapter One of the story. It is also the first Kannada film to be dubbed and released in 6 other languages (Hindi, Tamil, Telugu, Malayalam, Chinese and Japanese) along with Kannada. Trailers of the five different Indian language versions of "K.G.F" were released in Bengaluru, Karnataka in a grand event.
Synopsis
In the year 1951, our protagonist is born on the same day the Kolar Gold Field ("K.G.F") was also born. Through the years of his life in the streets of Bombay, this ambitious boy ends up in Kolar. The trailer suggests his involvement in liberating the people who work in the "K.G.F" mines while he turns into a powerful leader who is ready to face the challenges head to head.
The poster of the film contains the tagline "Based on a true story" that has been scribbled to indicate it is a historical fiction film rather than a complete fiction or a true story.
"K.G.F" is set to be released on 21 December 2018.