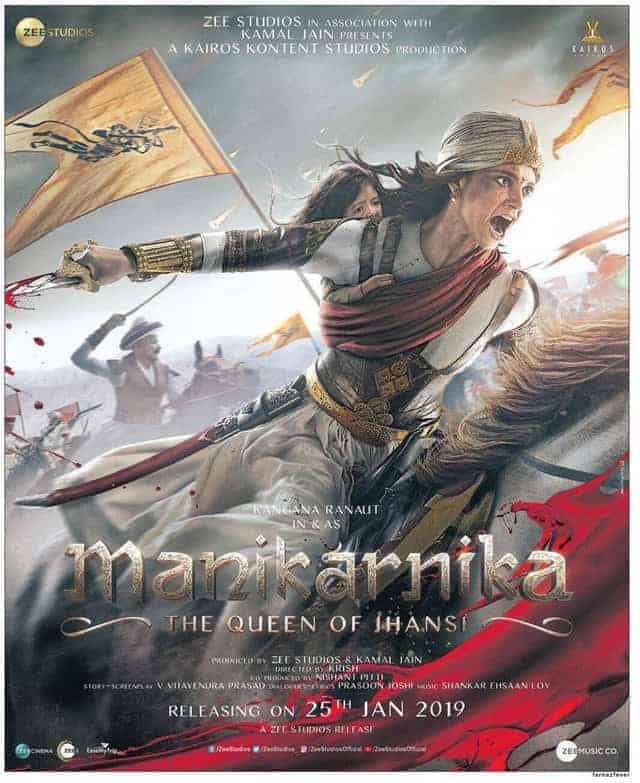 "Manikarnika" is the name of the Queen of Jhansi "Rani Laxmibai" who continues to inspire generations after generations for her sacrifice in the revolt of 1857 by Indians against British Empire. Her story has become a folklore and always lured creative minds to narrate it through various mediums.
A Hindi language Indian film "Manikarnika – The Queen of Jhansi", based on the legendary Queen's life starring Kangana Ranaut is in the news for good and bad reasons since it was announced. Braving all those controversies and adversities, the film is now ready and the trailer is launched on 18th December 2018. It is available with English and Arabic subtitles. This big-budget patriotic saga is all set to release on 25th January 2019, just in time around the Republic Day of India.
Synopsis:
"Manikarnika – The Queen of Jhansi" is the real-life story of the warrior queen. She was the first woman in history to fight against the British and started the first war for Independence. The 22-year-old queen refused to cede Jhansi to the British. Dressed as a man, she fought a fierce battle and was killed in combat but her inspiring life story and fight against the British is an inspiring tale of bravery, valour and women's strength that has inspired generations after her and will inspire generations to come.