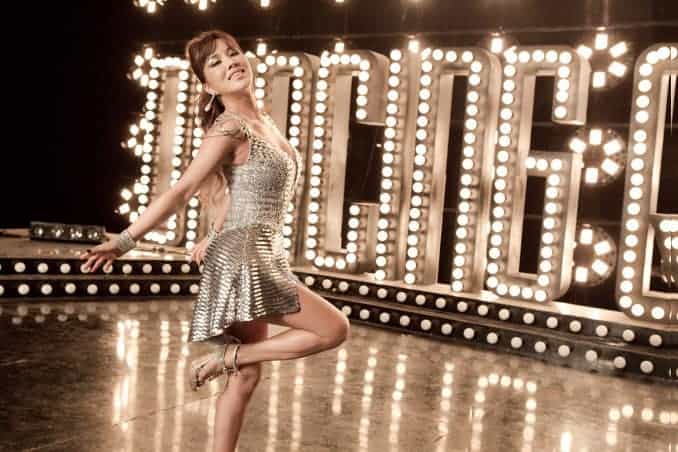 Discovering movies that you've never seen is an absolute pleasure. Being a fan of Asian Cinema living in England means I miss the usual release hype and so can find things on my own which can result in finding some real gems. "Dancing Queen" is one of those movies.
Buy

This

Title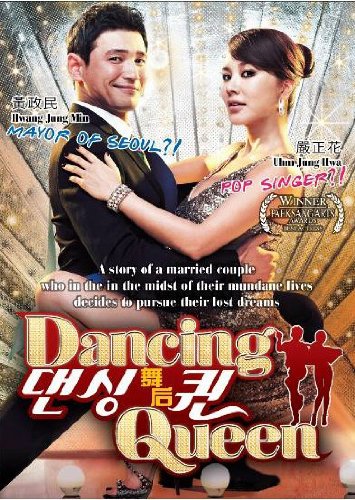 Hum Jung-hwa has always dreamed of being a singer but that dream was put to one side when she married Hwang Jung-Min, a civil lawyer who struggles to provide for their family. Despite clearly loving each other, their lives have slipped into the mundane. A series of coincidences lead to Huang Jung-Min running for Mayor of Seoul. However Hum Jung-hwa has found a role with an entertainment agency. As her husband's campaign gathers momentum, she struggles to keep her new life a secret.
Romantic comedies are notoriously tricky to do right as so often it can be difficult to empathize with a protagonist, due to the contrived situation they are placed in. Not so here, as after the cute moment at the beginning, we jump forward to a recognizably human relationship of two people whose dreams have faded away to past glories. Whilst their journey towards rekindling may be serendipitous, the movie never loses sight of the relationship between them. It's prickly at times and that just adds a little dimension as any relationship over time will invariably have it's tough times.
Hwang Jung-min is the harder of the two roles, contrasting his outward desire to do good with at times derogatory view of his wife. His eventual recognition of her value and acceptance of her own goal is played well by his namesake, never slipping too far from audience engagement. Hum Jung-hwa is the beating heart of the movie. Clearly in love with her husband despite his weakness and the joy of the movie is her finding herself again.
The comedy element isn't lost either with some delightfully witty moments and not so subtle digs at political corruption. This helps the movie flow by without too much smaltz, until the inevitable conclusion (Emotional speeches at end of romantic comedies are pretty much expected!).
It's a tad refreshing to watch a movie which presents a message that dreams are not restricted by age, along a subtle theme of empowerment. "Dancing Queen" is one of the better romantic comedies of recent Korean vintage. Stick with it to the end credits for some of the most shocking examples of Daddy dancing you will ever see!