Cinema/Video is generally not considered as classic art. Maybe because it is a collaborative expression and mostly tied up with storytelling. However, it is not necessary that filmmaking should be only about storytelling as it is generally perceived to be. It can be used as a medium for audio-visual art too
There are many auteurs who tried to achieve this. And there are new wave of video artists that are courageously taking this audio visual arts forward making it part of art installations in art exhibitions and events.
Su Hui-Yu from Taipei is one such name which is making ripples in International art circuit and film festivals with audiovisual art category programming. Su Hui-Yu is a master in fine arts who likes to explore both mass media's impact on viewers and the projection of viewers' thoughts and desires onto media. His various mixed media art installations use video as a major medium for his artistic expression.
His work 'Super Taboo' was invited at International Film Festival Rotterdam (IFFR) in 2017 and was a nominee in the short film category for the Tiger Award for Short Film. 'The Glamorous Boys of Tang' is the latest work by Su Hui-Yu which was showcased at 2019 International Film Festival Rotterdam (IFFR).
'The Glamorous Boys of Tang' is a video art installation by Su Hui-Yu at Channel 4 Art. It is the recreation and re-interpretation of the screenplay by renowned poet and screenwriter Chui Kang-Chien, first presented in 1985. It is a homoerotic fantasy which was too much for the conservative atmosphere at that time. Su Hui-Yu recreated this film after more than 30 years to give expression to the differently gendered bodies and subcultures of Taiwan's diverse society.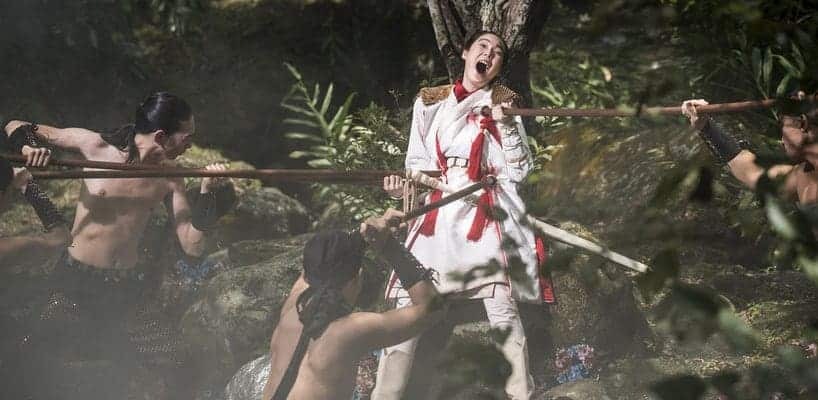 For me, this piece of work is a series of Visual Imagery in motion. The subject matter is provocative, imaginative and visually rich at the same time. It starts with a flowing stream of water and the visuals just stream from one piece of beautifully crafted moving imagery to another, from one provocative piece to another, breaking and challenging various taboos.
It starts with rituals of exorcism and with lots of sex and nudity centered expressions and ends with a ritual killing of a female warrior.
The film is good for those looking for alternative content in video/cinema, although even they can find some imagery little disturbing. The film is not for the regular audience of storytelling films.