Sometimes it takes a random cessation of momentum to make us ponder on the directions we are headed, not just in the literal sense of "where are we going?" but also in our own grand narratives, the course in which our lives will take us. Such a blockade may not force us to answer this question there and then, but it certainly implants the thought processes in our heads. It is the not-so-subtle existential question which director Momoko Fukuda poses to her characters and her audience in her second short film 'Yukkuri' (AKA 'Slowly'), a film with its heart in the past, its head in the future but its vessel stuck uncomfortably in the present.
"Slowly" is screening at the 2019 Osaka Asian Film Festival.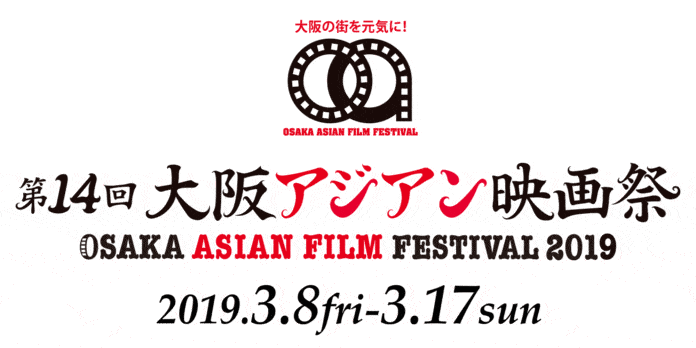 After a high school reunion, Kotaro (Jyonmyon Pe) and Yoko (Ai Bitō) are travelling down the back roads of the town they grew up in when their drive is impeded by capsized tennis umpire's chair. Upon pondering the nature of the chair, they are approached by an old acquaintance of Kotaro's, Igarashi (Takeshi Donguri) who profusely apologizes for the chair's desertion. Together they work to relocate the chair to a tennis court far away, sparking an inadvertent trip down memory lane as they contemplate what lies ahead in their fleeting futures.
In its simplicity and mundanity, 'Slowly' manages a great deal in a flutter of an eyelid minus an overbearing sentimentality. Without trying to be more clever than necessary, its characters, removing a simple yet surreal obstacle from their path, are swallowed up by the town they left behind and find pleasure in the moments fate seems to have dealt them. Neither of them knows where they are going but for the audience it is clear their destination isn't exactly a physical one. Their recapturing of a life, and a long-lost happiness, is quaint and cheerful but for a film that focuses on the daunting uncertainties ahead a tepid frustration slowly arises: chance has brought you on this detour, so why so haunted by a future that is yet to happen?
It's confusing yet obvious message aside, there is a pleasure to be found here: it lies not in the words spoken but in the absence of any verbal communication. Pe and Bitō share some touching moments together truly reminiscent of close friends (or, more likely, romantic partners) who haven't seen each other in years, but their body language conveys a vulnerability, an unease, a sense something needs to be said. These beautiful instances are captured in all their fragility within each frame, countering the initial excitement of their time together, with the realization their lives will go back to normal the following day.
Paced just as the title suggests, its cinematography serves to enhance Kotaro and Yoko's philosophical dilemma further, as long stationary shots envelope the pair and their companion with the vastness of the world around them. They are incredibly small in the grand scheme of things, their lives as insignificant as they are significant to each other at that precise moment. Its warm tone and color palette resonate deeply, enhancing the best aspects of the surrounding world and reinforcing the notion that, despite everything, there is at least a shred of beauty to be seen in our brief time here. Sadly, the same cannot be said for the editing which, though intricately pulled off, annoyingly leaves some character motivations unaccountable.
A significant improvement on Fukuda's first short, 2016's 'Dad's Marriage' – which is soon to be adapted into a full-length release – 'Slowly' may not be as profound as it sets out to be, but is a refreshing albeit brief detour of its own accord, well-acted and boldly shot. With its world premiere at Osaka Asian Film Festival the potential to leave its young auteur's mark firmly cemented are very good. Coupled with a short in the anticipated anthology film '21st Century Woman' earlier this year 2019 is looking positive for Fukuda and 'Slowly' is just the contemplative cherry on the top.