Derek Chiu Sung-kee was born in 1961 in Hong Kong. He studied literature at the National Taiwan University, having directed three stage plays and three 8mm shorts while a student. Returning to Hong Kong, he entered ATV as production assistant, moving up to director in 1986. Chiu joined TVB in 1987 and was promoted to senior director in 1991, making over 30 drama series and television films like A Story of Two Drifters (1989). One of the dramas had won a prize at the New York International Film and TV Festival.
His first film as director is Pink Bomb (1992), followed by Mr. Sardine (1994) and Oh! My Three Guys… (1994), the latter nominated for Best Newcomer at the Hong Kong Film Awards (for Eric Kot). His The Log (1996) was included in the Ten Best list of 1996 by the Hong Kong Film Critics Association and received several nominations from the Hong Kong Film Awards, including Best Picture and Best Director, winning the Best Actor prize for Kent Cheng, who was also nominated by the Golden Bauhinia Awards. And Final Justice (1997) won the Best Actress award (for Almen Wong) at the East Asia Film Festival of Penang, Malaysia. Comeuppance (2000) was shown at the Berlinale as well as shown in competition in Tokyo Filmex.
Road to Dawn (2006) was invited to the Hawaii International Film Festival and received several awards at the Shanghai International Film Festival. Directing a steady string of films in the 2000s, Chiu expanded his directorial reach to Mainland China, making My Boy Friends (2012) for the Chinese market. (source: http://www.hkfilmdirectors.com)
On the occasion of his latest film, "No. 1 Chung Ying Street", screening at at Udine Far East Film Festival, we speak with him about the hardships and the rewards of making the movie, his cinematic approach and his future projects.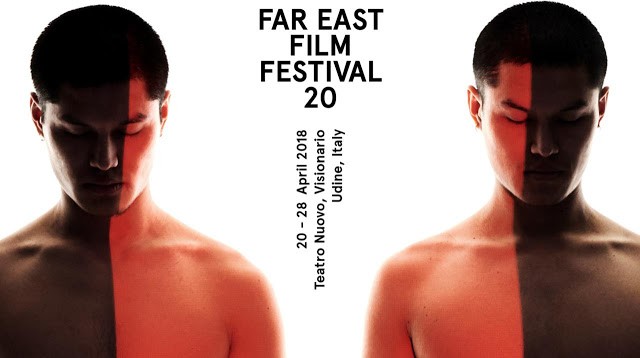 Can you tell us about how "No. 1 Chung Ying Street" project started?

It was in year 2010, an old friend of mine introduced to me Mr. Yeung, who was a young prisoner and "leftist" at the riot of 1967. He told me that he wanted to make a movie about 1967, telling the young prisoner's lifelong experiences and also one of the most important part of Hong Kong history. He was a pretty successful businessman at that time and he could invest some money to that movie. Since I have great passion on social issue films, I was very interested in his idea. Then I started to write the script with my scriptwriter and published a book and raised money…….
Can you tell us about your problems in financing your film? Why was your application for funding rejected and what did you do next?

In the very beginning, the investment from Mr. Yeung was 3M HK dollars. It was not enough, so we applied for the government film development fund. The plan was : one third from Mr. Yeung, one third from government, one third from a friend of mine in film industry. This friend is a famous actor but he doesn't want me to disclose his name. Optimistically, my total budget was 3+3+3= 9M. Unfortunately, the government rejected my application saying that the commercial value of the film is not sufficient. Knowing the result from government, Mr. Yeung tried to quit the project. After a strong argue, he only promised to invest half of his original plan that is 1.5M. The actor also deducted his investment to 1.5M. I had only 3M instead of 9M budget to finish the movie. Many crew members are voluntary and I also recruited many young students to do the job.
Did you encounter difficulties in the casting too?

During the casting, many artists, even some good friends of mine, when they first heard that I wanted to cast them in my movie, they were so happy and excited. But after they heard about the story, they started to use different reasons to reject. Reasons like "I don't want to involve in politics", "I still need to work in China mainland", "Bible teaches me not to resist to the authority"……….
The story about the property developers in Sha Tau Kok in the 2019 part of your movie – despite being fictional – looks very possible. How much of reality is there?

"No. 1 Chung Ying Street" was a name of a construction site in 2010, and it became a twenty something storey apartment in 2016. On the other hand, a big shopping market was built in 2018 near the border town called "Sun Tin" to attract Chinese touriststo shop and shop and shop….
Were there moments during the completion of your movie in which you were really tempted to give up? If so, what made you persist?

The hardest moment was the rejection from government's film fund. Both of two investors also tried to "convince" me to give it up. But under the political circumstance of Hong Kong today, it is so easy to give up but so difficult to persist. That's why I choose to persist. There are some values we need to protect in Hong Kong.
What was the most satisfying thing of making this movie? And the more difficult?

The most satisfying thing is that I could finish the battle in 8 years and even won some trophies from it. The most difficult thing is to face a different Hong Kong. People keep censoring themselves.
Your film "72 heroes" was also a story based on historical events with a touch of romanticism. Can you elaborate this method of yours of channelling history?

Yes, you may say that. I still try to use a relatively detached, calm and romantic way to portrait this most complicated and political part of Hong Kong history.
I have read that No. 1 Chung Ying Street was screened on May 4 in Yau Ma Tei, and is tentatively scheduled for general release on May 31. How was the first Hong Kong reception?

We have several special screenings opened to the public in cinemas. They were all full house and the tickets were sold within a few hours. It seems that the prize from film festivals and the controversial part of the movie can raise people's interest.
"No. 1 Chung Ying Street" was awarded the Grand Prix at the close of this year's Osaka Asian Film Festival, hopefully the first of many awards! Can you describe to us how that moment was for you after all the hardship you had endured?
That's why I cried twice. One in the world premiere in Osaka and one in Udine's screening. The applause from the audience really touched me and made me cry. The hardship means nothing to me if my film can move a lot of people.
How do you think the great achievement of this ambitious project will shape your future choices?

I think I will make more independent films in the future. Make something I believe in and have faith on it.
Do you have already a plan for your next film? Can you give us a taste?

It is a film about a female artist, about her youth, how she grows up, how she faces the temptation. It is also a story about 80s to 90s Hong Kong, the golden age of Hong Kong.