A portrayal of a marriage in crisis is nothing uncommon in Iranian cinema. Not once, not twice we were quiet observers of the bonds and relations falling apart. Asghar Farhadi even brought this kind of existential drama to perfection. Though "Reza", a debut feature of a poet, screenplay writer, an author and a movie critic Alireza Motamedi, is unlike any of those movies. The director, who also scripted the film and cast himself as the main character, takes a completely different approach, what results in a warm and light-hearted story, a kind of offbeat romcom for intellectuals.
"Reza" is screening at San Diego Asian Film Festival:

After nine years of marriage, Reza (Alireza Motamedi) and Fati (Sahar Dolatshahi), both successful architects, are going to part their ways. The decision is hers and Reza is far from understanding the reasons behind his wife's sudden change of heart. Actually, she is not able to explain it as well. "I think I stopped loving you" – she says hesitantly. When we watch soon-to-be-estranged couple on a way to the court, they chat and share laughs as some good old friends. According to the Islamic law, they can revoke the decision after three months and ten days. In the meantime, Reza tries to rebuild his life, but he finds dealing with his new reality tough. He still loves Fati, who keeps dropping in at his place on random occasions. Three-months long adjournment period will become a strange time of living in suspension.
In parallel, Reza is writing a book and reads the consecutive portions of text aloud, allowing viewers to get insight into his work. Partly it is a story of his ancestors, who immigrated to the city of Isfahan. Partly a legend, in which a century-old man falls sick on a pilgrimage. When it seems the man is going to die on the desert, he is brought back to life by an unexpected rescue. At first, it seems an irrelevant, though pleasingly lyrical detail, but with time, the story gets more and more referential to Reza's own and reflects his fears about what lies ahead on his road.
Despite rather ordinary looks, Reza easily attracts the attention of the ladies. New women start entering his life, though with little of his effort. What is interesting, those ladies seem to be the active side, while he remains hilariously passive. The scene with a female equestrian, despite its dramatic outcome, amuses with a subversive context.
Reza (well played by the director himself) is a witty, emphatic and self-aware person, sensitive to other's plights. His ability to make others laugh contrasts with his sense of abandonment and loneliness. Though, with a sharp sarcastic wit, he isn't a kind of a deeply tragic hero – more a Chaplinesque jester with an aching heart.
The sparking dialogues, crafting the characters' portrayals well, are one of the strongest points. The whole narrative is built around various little talks and interactions, and a good balance between bitter and sweet moments is assured.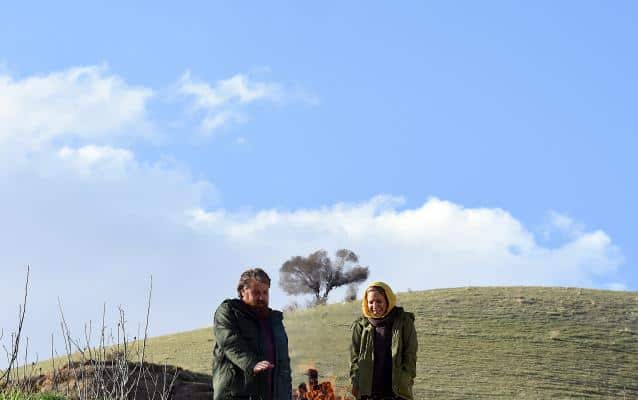 Overall, "Reza" is a very promising debut of an able artist, whose creative effort is vivid in many departments. All the elements, starting from the script, through almost effortless and natural acting, precisely designed sets and a subtle work of camera, complement each other jointly creating a coherent and appealing work. It didn't go unnoticed, as the jury of Mumbai International Film Festival honored Alireza Montamedi, pointing: We would like to award our Special Jury Mention to an individual that we see as a "triple threat": writer, actor and director. His film "Reza" is a meditative and poetic look at an estranged marriage – carried by his charming lead performance. His talent had to be given notice.